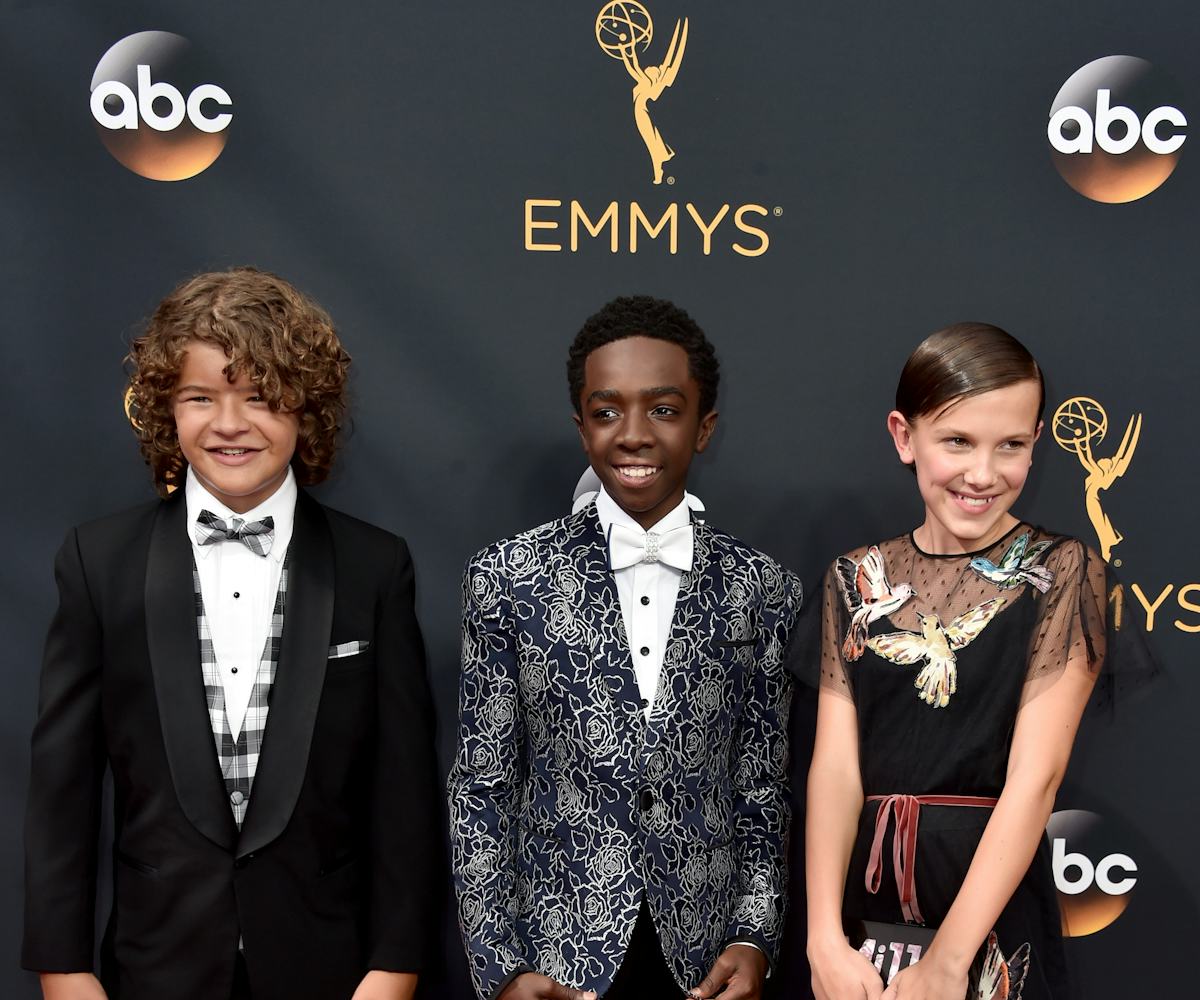 Photo by Alberto E. Rodriguez/Getty Images
Watch The 'Stranger Things' Kids Have The Most Fun Ever At The Emmys
If you don't believe us, see for yourself
For an awards show that revolves around entertainment, the Emmy Awards aren't exactly known for having much of their own entertainment factor. Yes, whoever is hosting does their best to pull off some great jokes, but, for the most part, we're all just watching to find out who won what award and move on with our lives.
This year, though, everything changed, because Netflix introduced the world to Stranger Things, and its awesome child actors. Now, we see the cast everywhere,—not that we're complaining. One of the highlights of the Emmys was watching Millie Bobby Brown, Caleb McLaughlin, and Gaten Matarazzo help Jimmy Kimmel pass out his mom's peanut butter and jelly sandwiches to the crowd while dressed in character. (And, of course, seeing how hard they owned the red carpet.)
But that wasn't the best part. Apparently, the trio also performed Bruno Mars' "Uptown Funk" on stage during the pre-show. We will never understand why this moment wasn't televised because it was absolutely adorable, but at least some spectators did us the courtesy of recording the skit.
Can we assume that these kids are BFFs in real life? Because if they're not, we'll be completely crushed. Their talents know no bounds, give these kids some trophies.
Watch all the cuteness in the clips below.