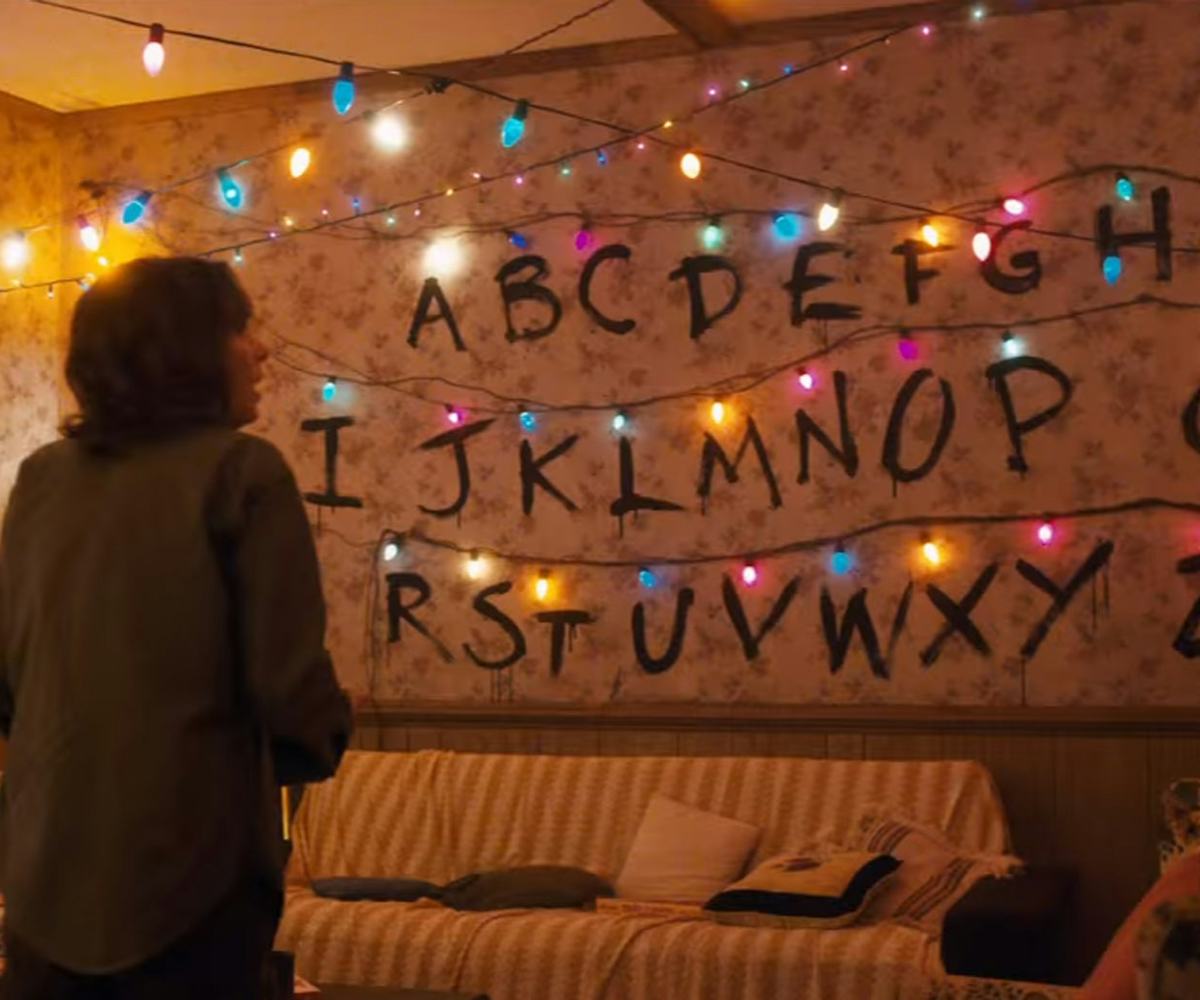 Photo Via Netflix.
How To Make Your Own 'Stranger Things' Lights
Halloween is approximately 14 days away
Stranger Things has blessed us with a lot of internet gold—15 parodies, skits, and mash-ups (and counting), to be exact. Now, the world wide web has bestowed us with possibly the only Halloween decoration we will need this year: those DIY alphabet lights.
Sure, it's something that you could have definitely done and thought of on your own, but if you didn't have the creative forethought, you can now claim the idea as your own. Bonus points if you also dress up as Winona's character (we can already picture that Boomerang—guaranteed Instagram likes, right there).
Some nerds tech-savvy individuals explain how you can recreate your own version here. In between buying lights, jack adapters, power supplies, and other requirements, the decorations will set you back $80. And keep in mind that there's a lot of confusing coding involved.
But if you plan on committing, you can do awesome things like spell out each guest's name as they arrive. Or, play, like, the light-up version of Ouija board. Or, somehow make a drinking game out of it. Get strange, it's Halloween.