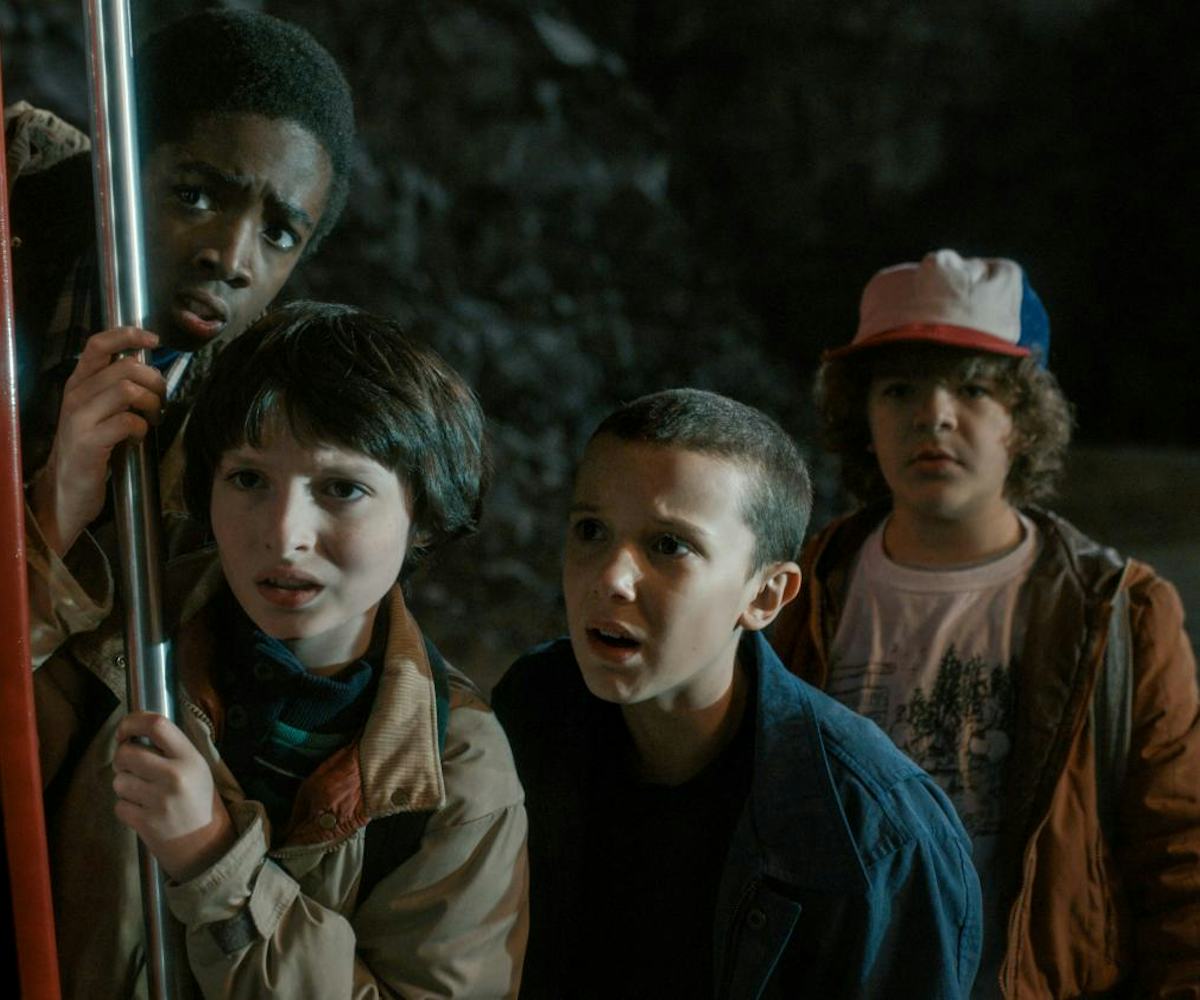 Image Via Netflix.
'Stranger Things' Season 2 Is Officially Happening
"The adventure continues"
Amidst lots of speculation and anticipation, the second season of Stranger Things has officially been confirmed.
Netflix posted a vague video on Twitter this morning, teasing the upcoming nine-episode sequel. Words like "The Storm," "The Pollywog," "The Secret Cabin," and "The Lost Brother"—reportedly the episode titles—appear on-screen in the snippet, with the ever-appropriate theme song chillingly playing in the background.
The new season will be set in 1984, jumping ahead about a year from when we last left off with the cast. Aside from these tidbits, there's still a lot of info the creators, Matt and Ross Duffer, have yet to disclose. 
We already know #JusticeForBarb is coming in some form or another—although her character most likely won't be making an appearance (sigh). But, we still have some other questions that need sorting out, like: Have we seen the last of Eleven (please don't let it be so)? What kind of story arc will Mike get now that he's the boy who came back to life? Will we ever get an explanation as to what the heck a Demogorgon actually is?
Well, looks like we have until next year to conjure up our weirdest and most out-there theories. See you all in the upside down come 2017.