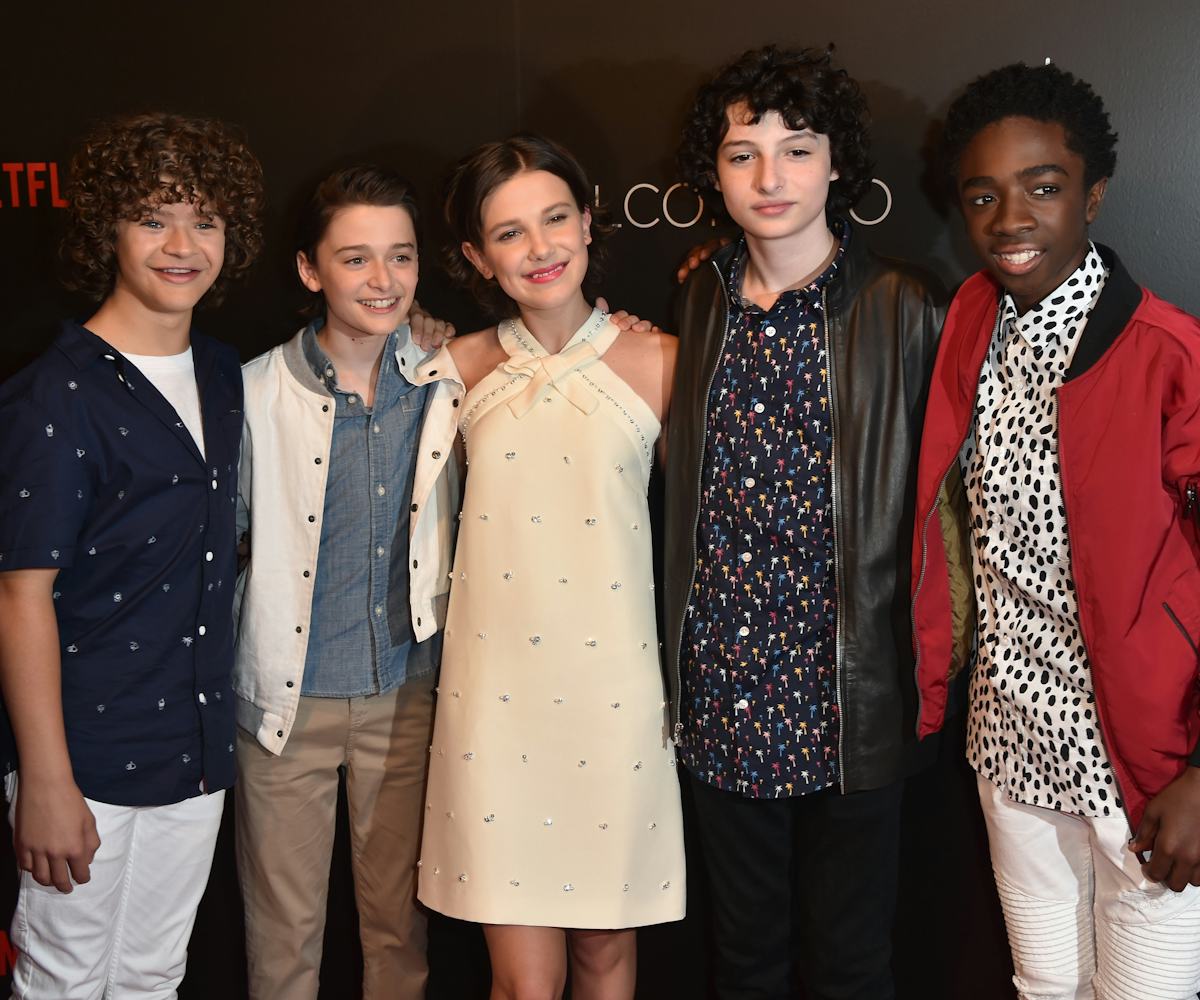 Photo by Frazer Harrison / Getty Images
The 'Stranger Things' Season 2 Trailer Dropped And It's Amazing
A return to Hawkins, Indiana
The long-awaited "Stranger Things" Season 2 trailer has finally dropped at Comic-Con, and we're itching to go back to Hawkins, Indiana immediately. Will (Noah Schnapp) managed to escape from the Upside Down—the creepy, alternate universe he was trapped in in Season 1—but it was clear things wouldn't return to normal after he vomited a slug in the Season 1 finale.
Season 2 confirms that we were right. Will is still haunted by the Upside Down and so is the rest of Hawkins. "What does it want?" Winona Ryder who played Will's mother, Joyce Byers asks Will in the trailer. "Not me," he responds. "Everyone else."
The trailer also confirms the return of a beloved character whose fate we were left unsure of: Eleven (Millie Bobby Brown). It looks as though Eleven was stuck in the Upside Down herself, but she is shown re-emerging into the real world in full force.
The second season is fittingly set to drop October 27, a few days before Halloween.