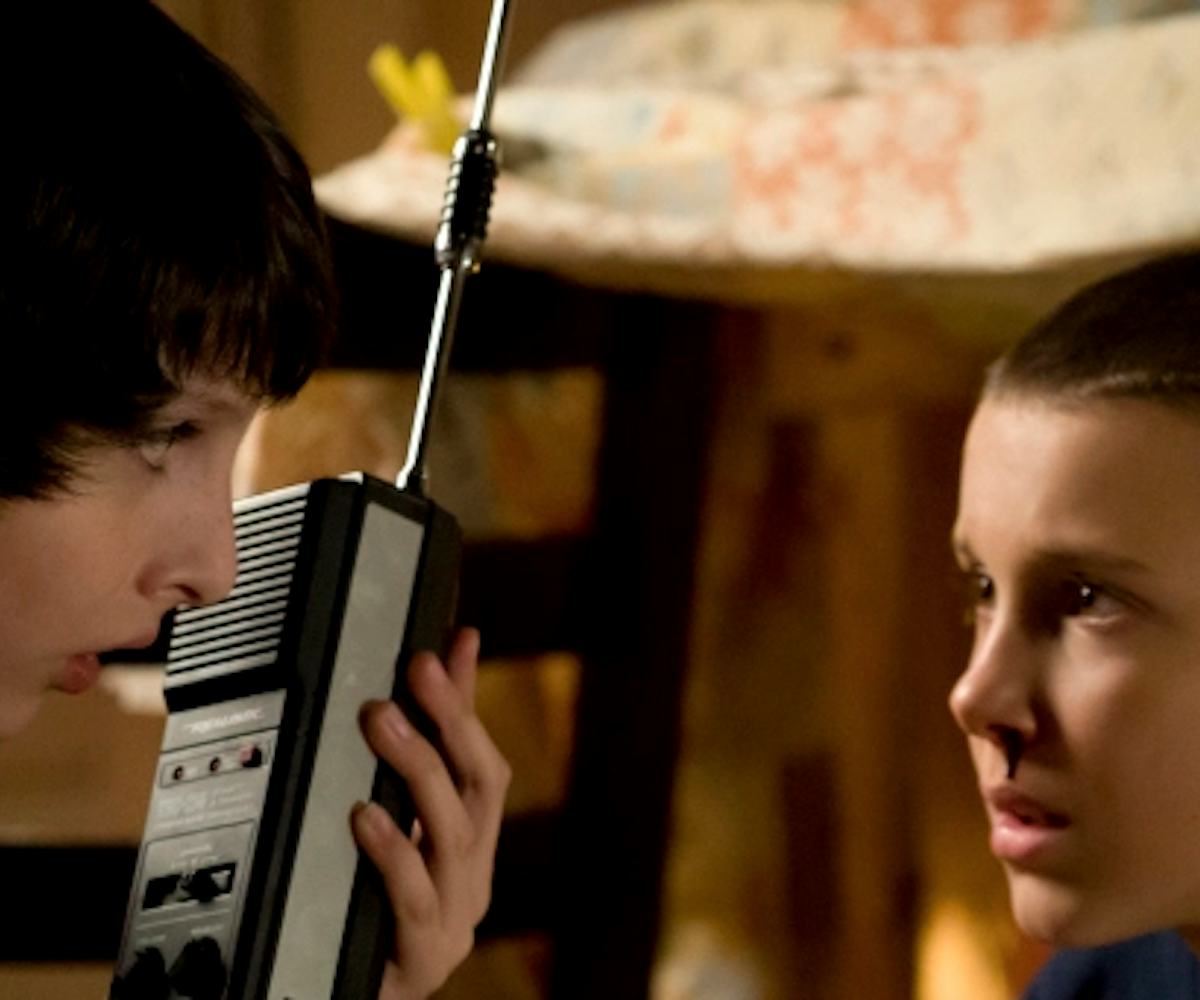 photo via netflix
Eleven And Mike Will Be "Going Steady" In 'Stranger Things' Season 3
Can't get enough of Mike and Eleven's (#Meleven?) young, adorable romance on Stranger Things? Prepare your fragile hearts, because the Netflix hit's next season is gearing up to showcase more of their blossoming relationship.
The Hollywood Reporter reports that the show's executive producer, Shawn Levy, revealed details about the series' upcoming third season while at the PaleyFest panel yesterday, confirming that it will take place one year after the second season in the summer of 1985 and that Eleven (Millie Bobbie Brown) and Mike (Finn Wolfhard), as well as Lucas (Caleb McLaughlin) and Max (Sadie Sink), would be coupling up. "Mike and Eleven and are going strong, so that's a relationship that continues, and same with Mad Max and Lucas," said Levy. "But again, they're like 13- or 14-year-old kids, so what does romance mean at that stage of life? It can never be simple and stable relationships and there's fun to that instability." 
He also added that Steve Harrington (Joe Keery) will have a more significant role. "We'll definitely get to see some more of Steve Harrington in Season 3, and I'll just say we won't be abandoning the Dad Steve magic. I don't want to say much more, but I literally feel that we were walking along and we stumbled onto a gold mine with Dad Steve."
There's currently no word on when the third season will release on the streaming service, but the cast has confirmed that they will be heading back to work this month.