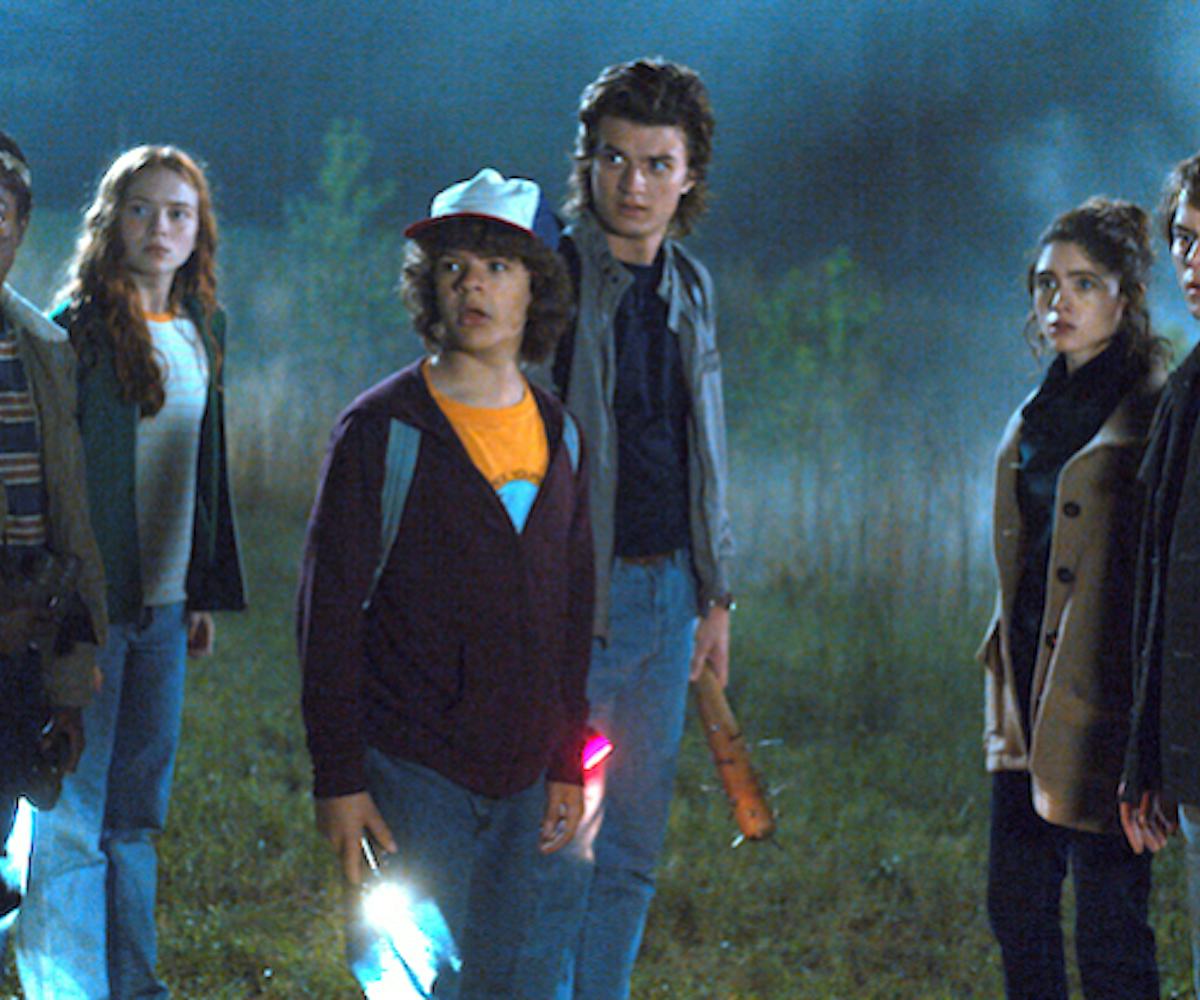 Photo courtesy of Netflix
What Do These 'Stranger Things' Season 3 Spoilers Mean?
Stranger Things is apparently going to get more intense this upcoming season. Fresh off the show's Emmy nominations (of which there were 12), director-producer Shawn Levy and actor David Harbour revealed that the third season would be even darker than the first two, in an interview with Deadline.
Levy stated that the cult favorite show is "definitely going to get darker still, places that I think audiences are going to really love." We're not even sure what this means, but we're excited to find out.
"We're experimenting a lot this season, and we're taking risks," says Harbour of the direction of the series. "We're going into territories we've never been to before, and it's exciting." 
If you're afraid of the dark, don't stress. Levy reassured fans that the show would keep its humorous elements to counteract the more scary plotlines: "It's got so much heart and humor." Fingers crossed that this means Steve will stay in full dad mode. 
Harbour also says that the season will reference lots of "epic" movies from that year, but won't reveal which ones. If you're dying to know, though, he gave us a clue: "I would go look at the great films that were released in '85, of which there were many, and just go down that list and think of the possibilities that we could be going with." So many iconic films were released that year, but we're hoping for Goonies and Breakfast Club moments.
With spoilers like these, we feel like we simultaneously know both more and less about the upcoming season. But here's a more concrete, albeit pretty heartbreaking, bit of info: Noah Schnapp revealed that the Byers family dog, Chester, passes away. 
Season 3 is currently being filmed in Georgia and will be out sometime next year.