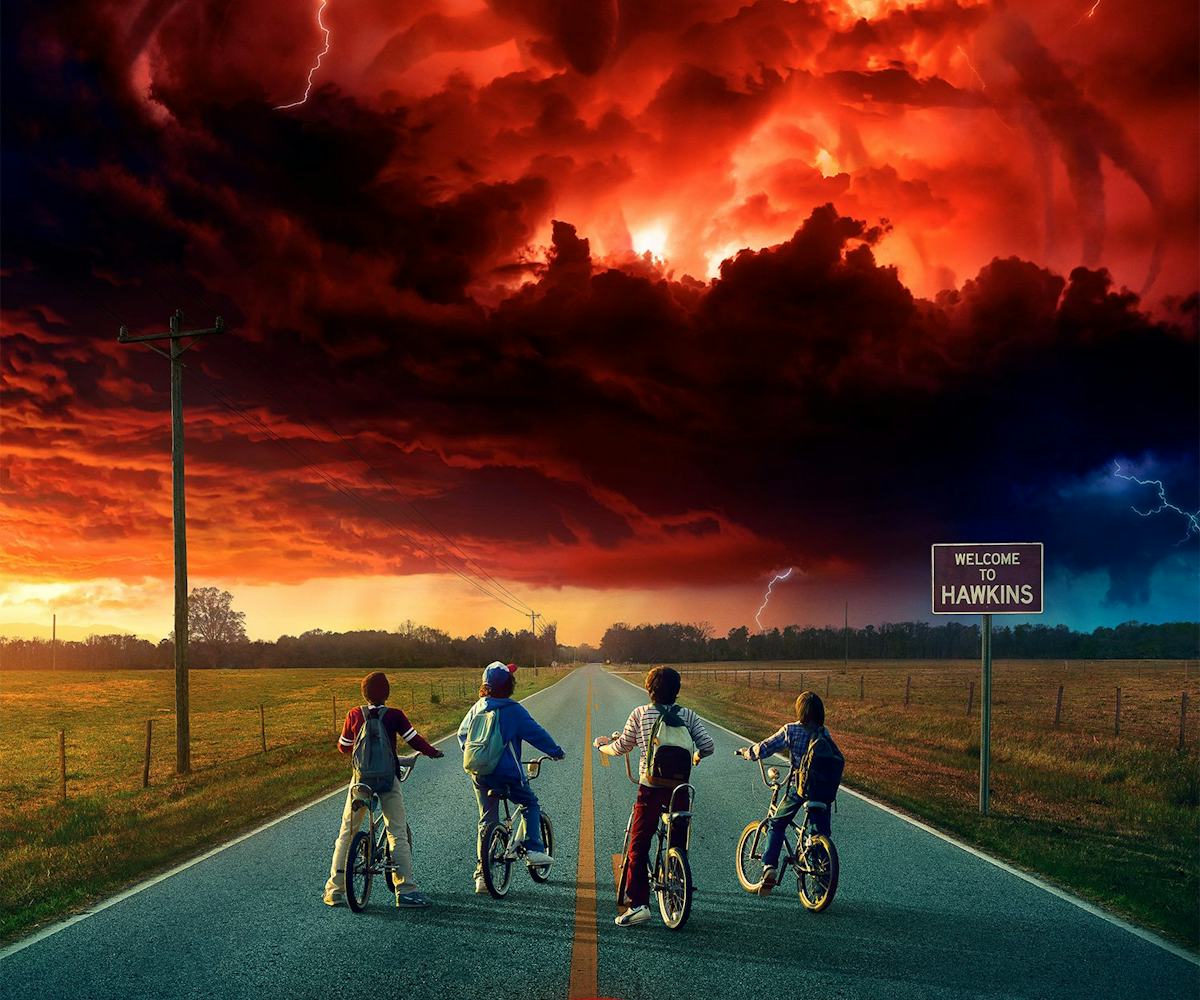 'Stranger Things' Season 2 Gets A New Release Date And Poster
"Nothing was ever going back to normal"
Some things only get stranger, and the new season of Stranger Things looks like it's going to be one of those things.
The year is 1984. The date is Halloween. And the young adventurers of Hawkins are still getting into mischief. "Some doors can't be closed," the season two teaser on Twitter reads. As the official synopsis reveals, "Will Byers has been rescued from the Upside Down but a bigger, sinister entity still threatens those who survived." And the official Stephen King-esque poster gives us a preview of what that "entity" is: a looming storm cloud that's housing what looks like a Demogorgon 2.0. Welcome back to Hawkins, y'all!
The show initially had an October 31 release date, but now, it looks like the series has been bumped up a couple of days to October 27. We'll take it! We've been over summer for some time now, so if fall wants to hurry on up that would be great.