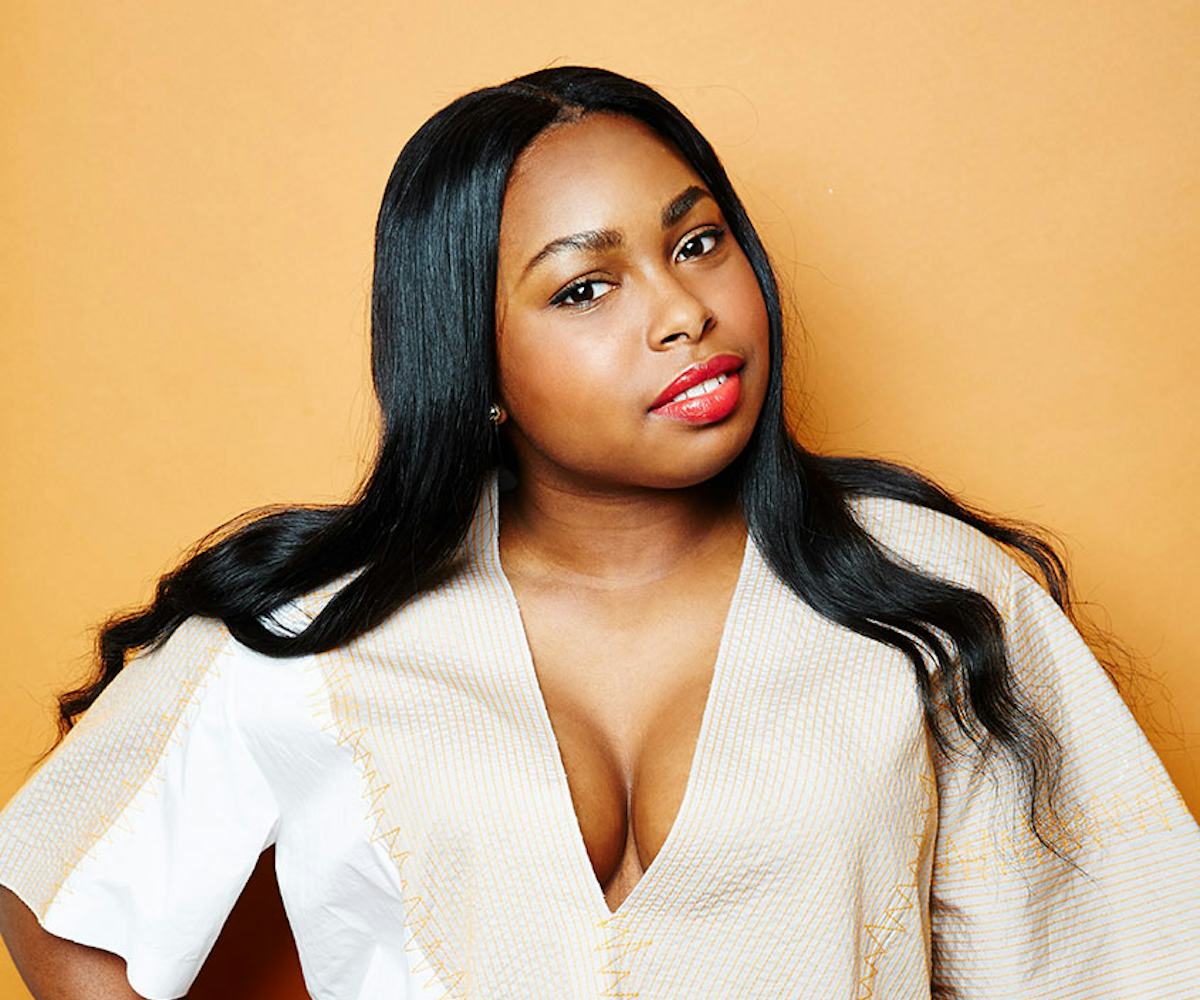 Photographed by Lauren Perlstein
The Best Bras For Busty Women
We all know what makes up summer fashion: Low-slung shirts and tubetops, strapless wedding-attendee dresses, halter tops, and other skimpy bits of cloth without proper shoulders to hide bra straps. It's perfect for a warm day—unless you are a woman who has anything above a size B, that is. Every busty gal has had her share of stress, from having a dress fit your waist but stop short right at the ribs, or the limited selection of special-occasion looks. (Hey, that backless, floorlength number might be dramatic, but it just won't work if you need your support.) So we took four women, all of whom have had their own struggles with finding strapless bras that don't feel flimsy, and gave them some cutting-edge boob technology. Or, in other words, bras that promised something different. Here's how it went down: 
Georgia, 34D.
Heidi Klum Intimates, Nude strapless full cup bra, $44, available at Heidi Klum Intimates.
ASOS, Crop Top with Wrap Front, $22, available at ASOS.
Marissa, 34D.
Maidenform, Combo Wing Push-up Bra, $34, available at Maidenform.
I felt very: I felt pretty unsecure in the bra. Although it stuck, I felt that the cups didn't fit properly, and for that, I felt that the whole bra didn't fit right in general.
The best and worst part: It's strapless and nude, and instead of having a back, it has two sides that stick to your skin to hold the bra up. The idea of my bra is great—ideal even. The best part is that it does work, you do have a free back to wear more-revealing tops. The worst part is the sticky sides—they hurt when you take them off. Unfortunately, it left my skin red and irritated, which is a bit of a bummer because like I said, this is a really ideal bra shape and type. If it had been a bit more gentle, I probably would have liked it more.
Bottom line: If I was desperate to wear a backless shirt and really needed a bra, I would probably wear it again and suffer through the pain. But that's like if I was in extreme circumstances. If you're looking for a one-time-only bra for a certain event or occasion, I think you could make this work, but to wear all the time, probably not.
SHIRT: ASOS, Open Back White Shirt, $57, available at ASOS; SHORTS: ASOS, Shorts in Spot, $37.50, available at ASOS.
Leila, 32C
Whisper, Braza whisper bra, $13, available at Ricky's NYC.
TOP: Topshop, Ruffled Tie-back Cropped Cami, $40, available at Topshop, SHORTS: ASOS, Denim high waisted Wide Leg Shorts, $37.50, available at ASOS.
Maricia, 36DD
Maidenform, Pure Genius Sexy Plunge Bra, $41.99, available at Maidenform.
CF. Goldman, v-neck shirt, price upon request, available at CF. Goldman.