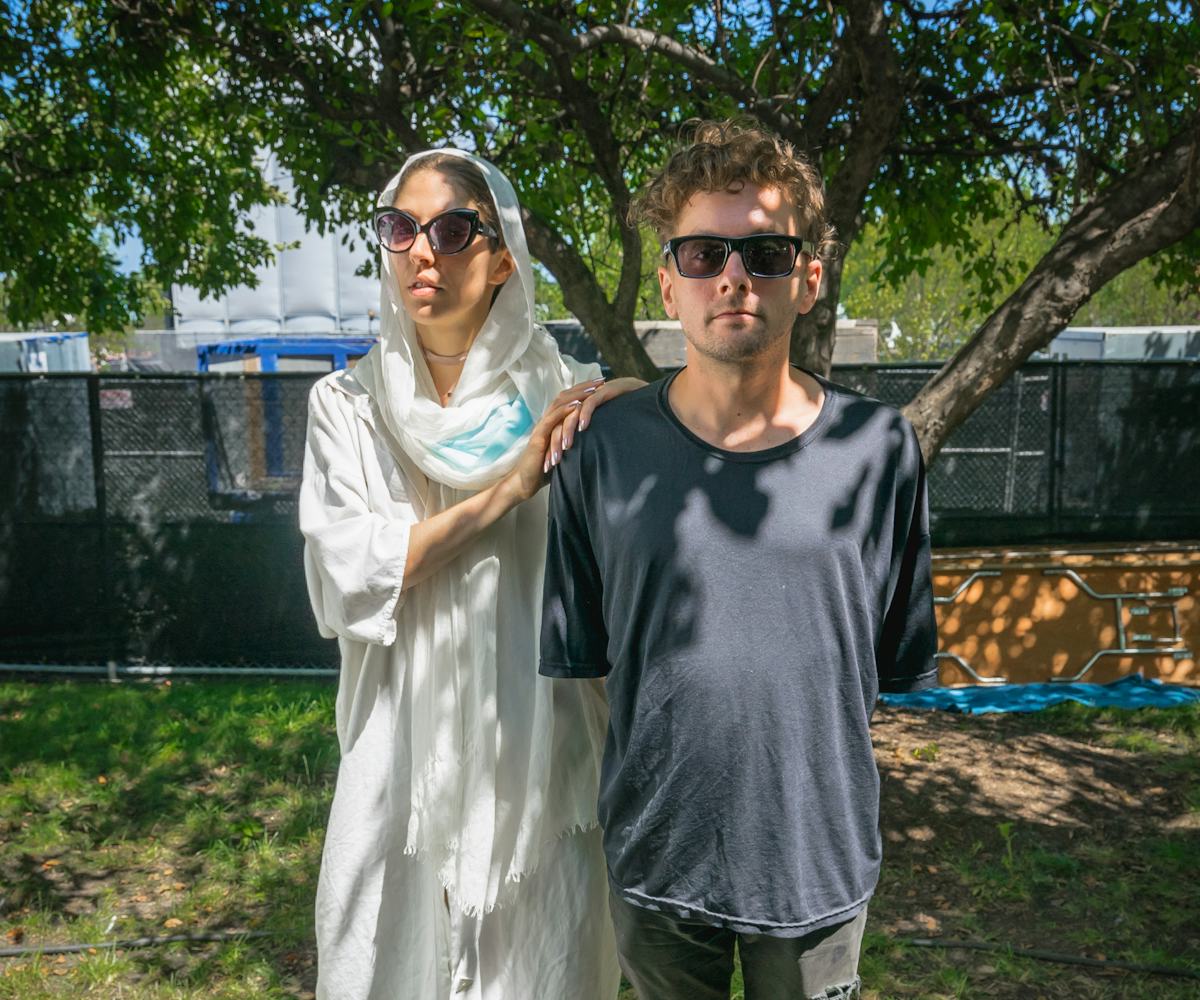 Photo by PHIVES Photography
Street Style: Lollapalooza
Arriving in style for the 25th anniversary
Lollapalooza is winding down in Chicago after a massive four days to celebrate the festival's staggering 25-year presence in the world. We watched on as Grimes stole our hearts while belting out lyrics in Russian, we relived retro rock with the Red Hot Chili Peppers, got political with Vic Mensa when he dedicated "There's Alot Going On" to the Chicago Police Department, spotted Malia Obama just chilling with her friends like NBD, and Big Grams melted us into puddles when Phantogram's Sarah Barthel carted around her teacup puppy Leroy (sporting a gold chain and black T-shirt just like Big Boi).
Oh, and did we mention that the party also extended way, way into the night? After hours, we teamed up with the dFm for hangs with everyone from HÆLOS to Dua Lipa and Bastille. The week was four days in the heart of Chicago that showed why Lollapalooza has been a mainstay and is a singular experience that delivers an stunning showcase of not only the best of the best, but the best we haven't heard of yet.
Of course, when you're going to see the best that music has to offer, you also have to look your best. We found an array of people that were willing to stick it out through rain, humidity, and endless trekking across Grant Park to make sure they were always photo-ready. From Chicago model Brandon Tyler who sported cuffed jeans with a vintage jacket from local retailer Kokorokoko to NYLON favorite Chairlift, we found a spread of styles that not only looked chic but were ready for the festival's all-day grind. See some of our favorite looks below.
Sylvie accented her blue-and-white striped shirtdress with a bright blue enamel choker, pulling together the look. And can we talk about those silver shoes?
We're feeling the holy spirit with Nina's matching ensemble. She offset the look with a sporty vibe in her Nike shoes and crop top.
Navneet kept the palette neutral but we loved her strong accent piece of a leather fringe waistband from local retailer Akira.
Letesha's lingerie top was delicate and gorgeous, and was a superb contrast to her more sporty black accents, like knee-high sheer socks.
Jessica brought us to Route 66 with a '70s inspired look that was more modern than boho. Where can we get those overalls?
Chante's near-monochomatic look won us over from her head (Yeezy for president!) to her toes (pom pom shoes!) showing that keeping it within a single color can be anything but ordinary.
Chairlift literally went black and white, and Caroline's dramatic floor-length all-white outfit had us feeling cool despite the temperature.
Who said all-black was boring? Not us! And not Anna, who went for a body-hugging look accented with a statement necklace.
We love Amanda's cobalt-blue moment, accented with delicate gold jewelry. Effortless, eye-catching, and bold. What more can you ask for?
Abby's outfit was built for all-day trekking across Chicago's streets at Lollapalooza. A tie-dye dress, oversized necklace, and combat boots combined a touch of edge with chic.
Not many people can say they wear their own jewelry to a fest, but Morgan is sporting pieces from her own line, Taylor Morgan. She keeps it light and breezy with a floral skirt and crop top.
Allyson shows us how to do high-waisted right, combining her shorts with leather ankle boots and a fishnet jacket. All in the details.
Brandon caught our eye for his vintage jacket, found at Chicago retailer Kokorokoko. His canvas shoes perfectly mirror the jacket's toggles, pulling everything together with ease.
All black was a prevailing theme at Lollapalooza, and Laura gives us her interpretation with an oversized floppy hat, crescent necklace, and a striped shawl.