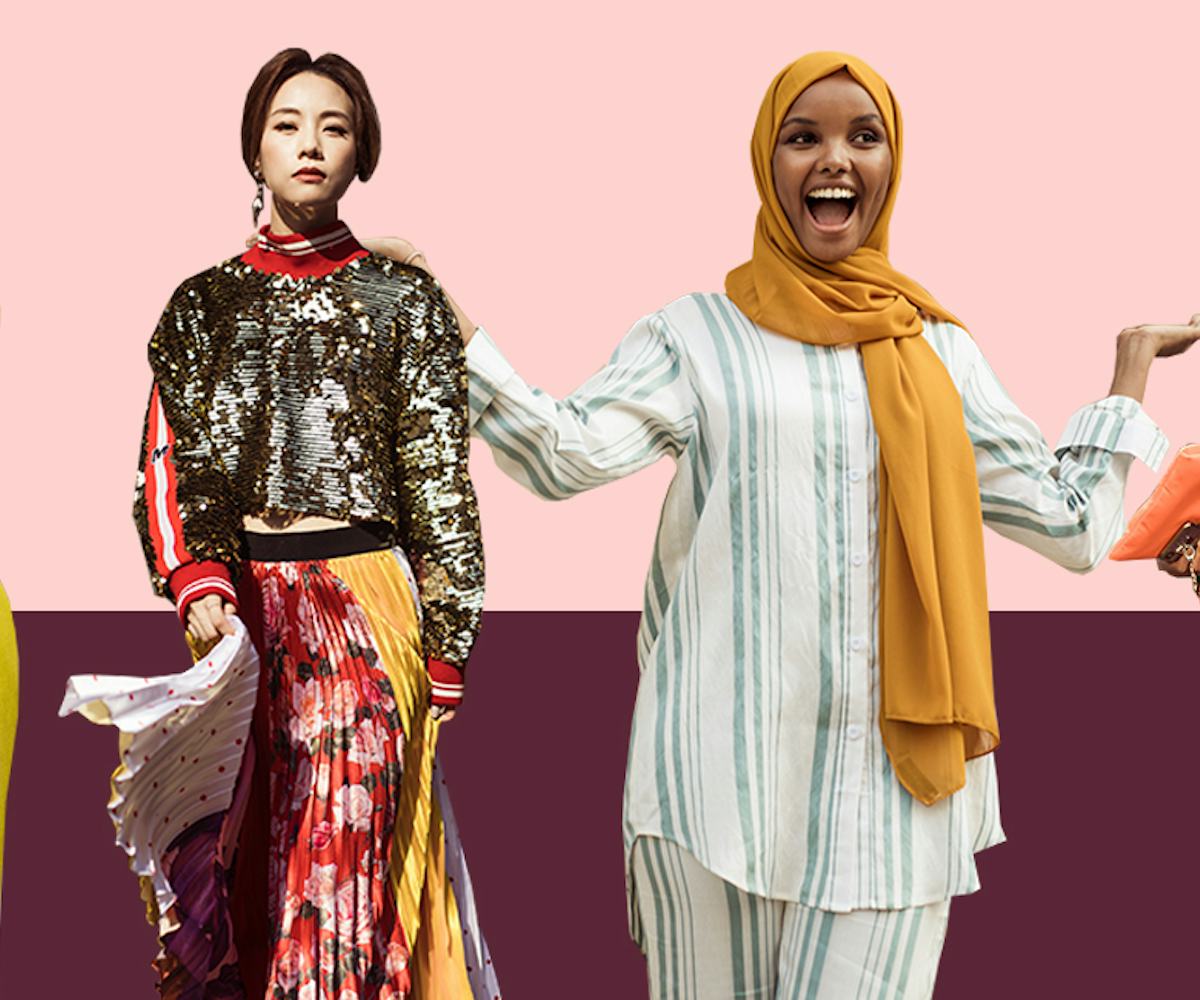 Photos by Matthew Sperzel
At Milan Fashion Week, The Biggest Trend Was Having Fun
Taking yourself too seriously is so 2017
We got a ton of fashion inspiration from the New York Fashion Week street style stars, but we could always use a little more—so we headed over to Milan, which brought a whole new set of trends we want to try. And while much of the street style from NYFW was dark and edgy, it seemed like everyone in Milan just wanted to have fun—mismatched prints, bold colors, out-of-the-box textiles, and intricate detailing were everywhere. Seems like the things we wanted to dress up in when we were kids are now bona fide trends, and we couldn't be happier about that.
Swipe through for some style inspiration from Milan Fashion Week.
Matching your jacket to your eyelashes? That's next-level.
Understated doesn't have to mean boring.
The leopard print trend we saw everywhere at NYFW has made its way to Italy.
Getchu a man who matches his 'fit to yours.
Throw your pant legs away.
A subtle pop of pop art.
The dainty crop top is perfect for this denim- and print-heavy look.
Wrinkles are in? BRB, throwing away my steamer.
All matched everything.
Why would you?
We've never seen a sleeve we loved quite this much.
We feel like she knows our birth chart.
The devil is in the peacock-esque details.
Strive to love your outfit as much as she loves hers.
This looks like something North West would wear, and we mean that in the best way possible.
The most incredible sleeves we've ever seen, part two.
Sequins go with everything.
Kindergarten teacher chic.
So many prints on one dress!
The black accents bring this look together.
We're just trying to reach this level of perfection.
We love a good sheer moment.
Seeing double.
Greaser style, but make it business-appropriate.