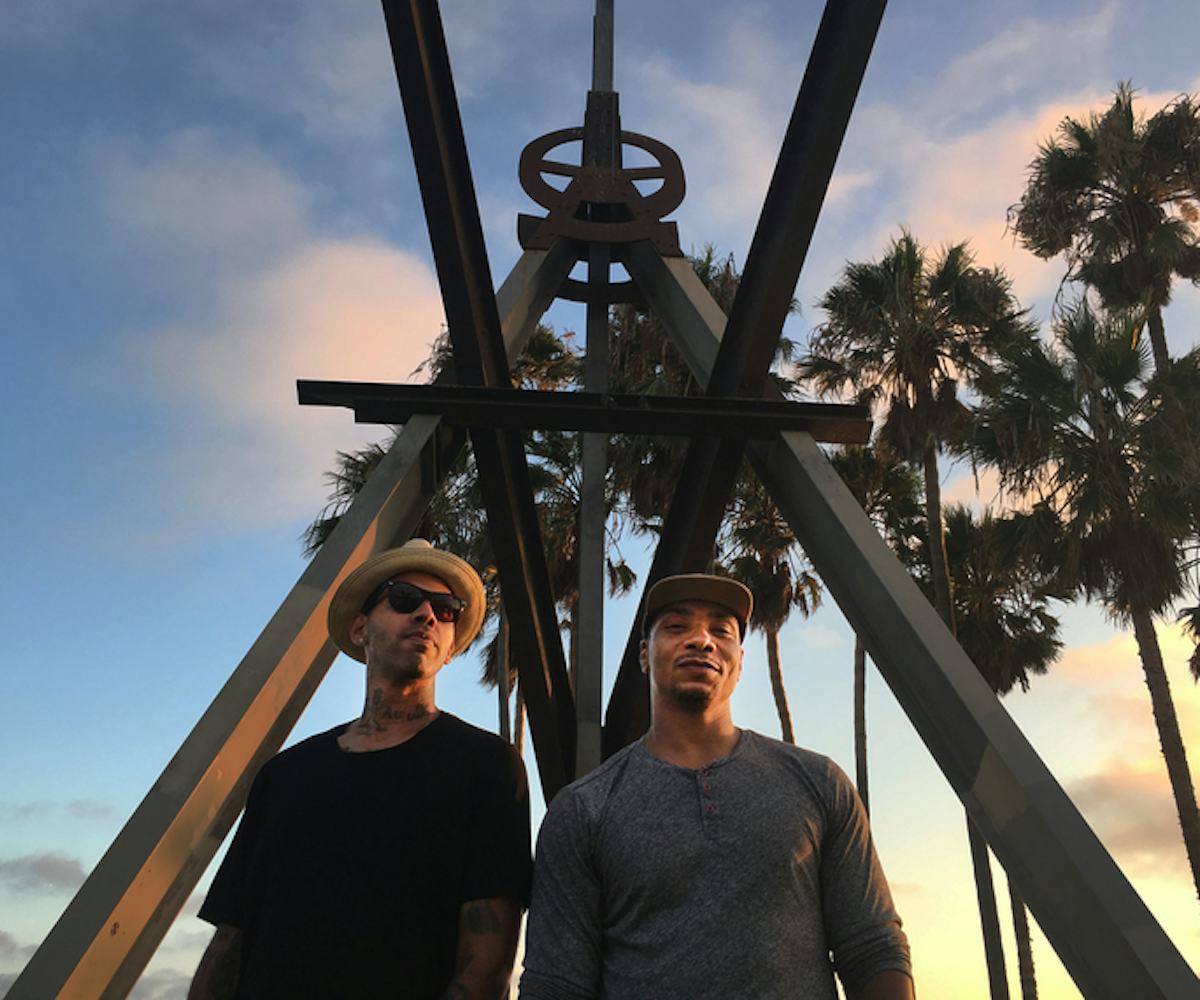 Photograph by Katie Ross
STS And Khari Mateen's Inspiring Video Is For The "Everyday Person"
It's always "Better on a Sunday"
Roots-affiliated artists STS (aka Sugar Tongue Slim) and singer-writer Khari Mateen have a history together. Both artists were born in Atlanta, started their careers by shaking up the music and slam poetry scenes in Philadelphia, and have musical connections with The Roots in their individual careers, collaborating together in 2013 on RJD2's song "See You Leave." But now, the duo is reuniting once again, to create a collaborative new album inspired by love, pain, togetherness, and struggle—starting with their brand-new single, "Better On A Sunday."
The video, premiering right here on NYLON, is the first single and video off of their forthcoming record, also titled Better On A Sunday.
"What we envisioned for this video was to show your everyday person," STS tells us of the video. "We wanted the video to relate to people on a personal level, rather than [have] some false narrative of every day being a party. In light of everything that's going on in the country, and the world for that matter, we didn't think people needed another song to dance to but rather, a song and video that can inspire, even if it just inspires you to make it through the week at your 9 to 5."
The video mimics the track's homely vibe and follows the lives of blue-collar workers in Los Angeles working hard to achieve the American Dream. The visuals are juxtaposed with shots of STS and Mateen working together in the studio, exemplifying the grind of being working musicians.
Better On A Sunday is due out November 10 via STS's own DonCarlos Presents. See the visual, below.