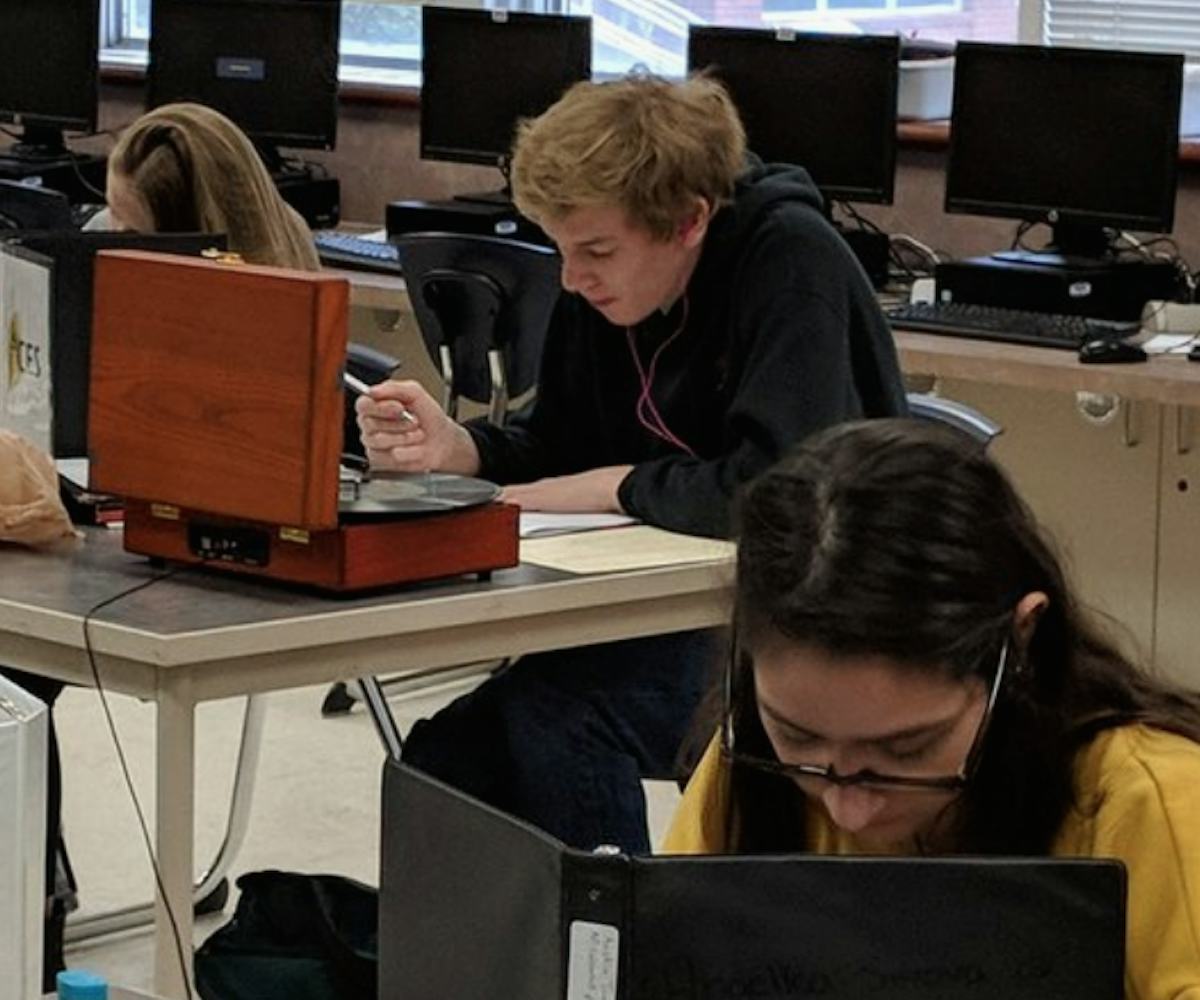 Photo via Twitter/@esauercracker
A Student Brought A Record Player So He Could Listen To Kanye During His Midterms
Looks like the kids are alright or, at least, smart enough to know how to skirt a no-phones ban.
Yesterday, a high school physics teacher named Eric Sauercracker posted a photo to his Twitter of a student who so desperately wanted to listen to Kanye West during his midterm that he worked around Sauercracker's no-phones policy.
"Students are taking their Physics Midterm exam today. I said no cell phones, not even for music since they could be used to cheat," he wrote alongside a photo of the student listening to College Dropout. "This student brought in a record player and is bumping Kanye in his headphones right now."
Naturally, the internet went wild.
The student even got noted Yeezy news account @TeamKanyeDaily's seal of approval. Not to mention an offer for them to send a copy of West's 808 & Heartbreaks, seeing as how the student only brought My Beautiful Dark Twisted Fantasy and Late Registration to the exam (Sauercracker added that it was a long test).
The student ended up chiming into the conversation, writing, "Thank you for the offer! but my girlfriend literally just bought it for me lol, I really appreciate it though." 
And, for those of you wondering, he passed the exam with flying colors.