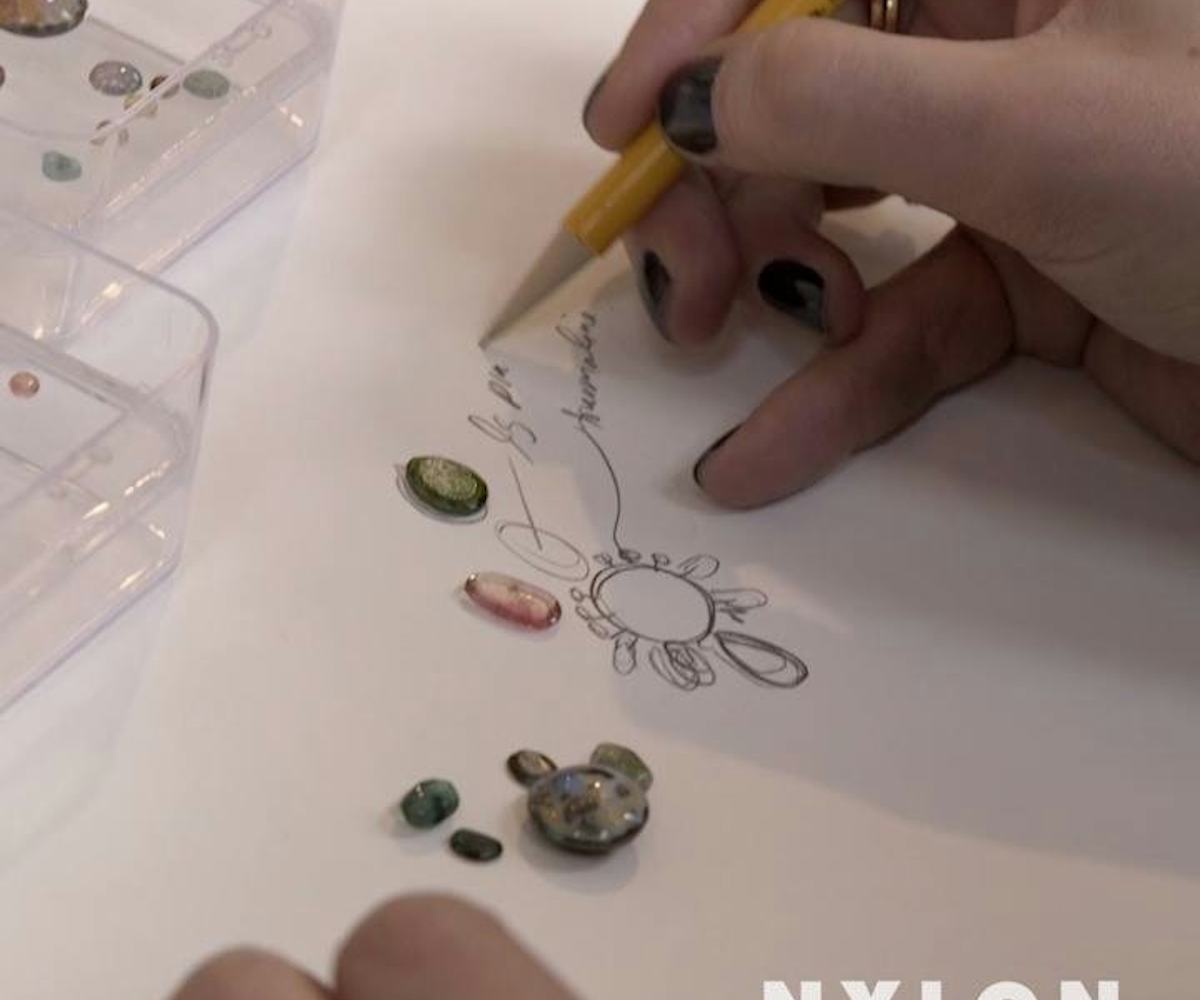 www.facebook.com
Watch Lisa Salzer Decode Lulu Frost's Aesthetic
Our favorite jewelry designer takes us inside her studio
Watching Lulu Frost's founder and designer, Lisa Salzer, talk about her favorite pieces is like watching an antique collector tell the stories behind each of the vintage findsthey lovingly salvaged from a flea market. Lulu Frost's Plaza collection features room numbers that Salzer bought from Manhattan's iconic hotel after they began their renovation in 2005 and her vintage selections contain whimsical knickknacks, like shoe buckles from the '60s and micro-mosaics from the '20s.
Salzer is herself an old soul, something you become acutely aware if you spend any time with her, as she longingly reminisces on decades past and frequently borrows from the more romantic periods of time and personal memories (a lot of the new collection gives nods to her honeymoon in Morocco) for her work. What's more, she revels in the mysterious and mystical. Whether in the form of her stunningly beautiful fine jewelry Zodiacs collection, comprised of the most delicate of astrological rings, earrings, and necklaces you'll ever see, or Code line, a collection of pieces that contain hidden messages through the use colorful stones and numbers, each piece that Salzer touches is an ode to its wearer and their loved ones; in fact, as we browse through the collections, she tells us that she frequently customizes her jewelry to include unique messages or combines several items to create a one-of-a-kind piece that includes, say, the star signs of all the wearer's family members.
Watch as we spend the day with Salzer—first at the gemstone store, which she has been sourcing from for years, and then in her studio, where she takes us through her favorites and gives us a sneak peek of her design process—in the video below.