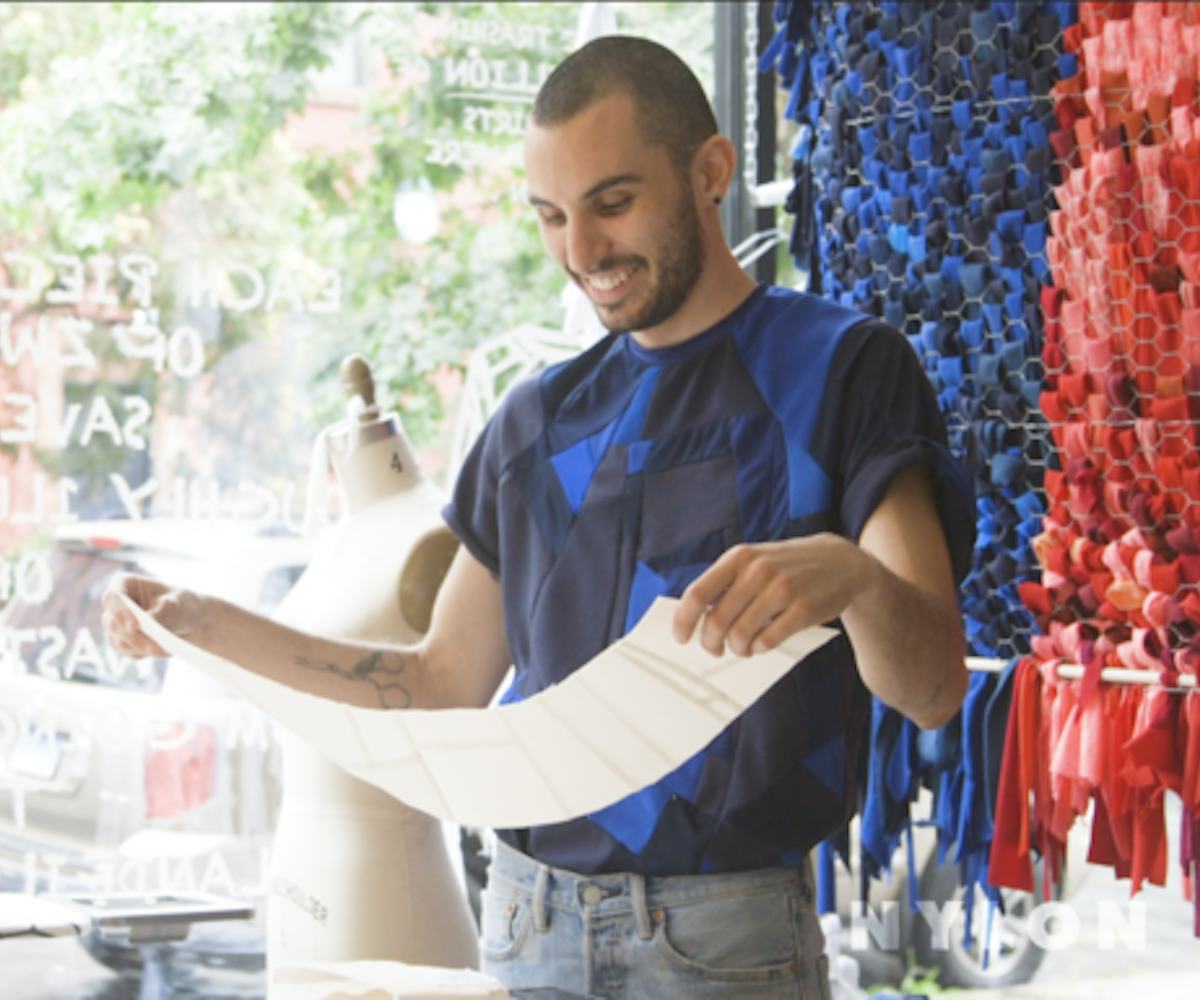 How One Designer Built A Fashion Empire Entirely Out Of Waste
Daniel Silverstein of Zero Waste Daniel gives us a tour
Zero Waste Daniel founder, Daniel Silverstein, has built an eco-friendly empire through his popular line of sustainable designs. The New York-based designer and eco-pioneer's line of zero-waste clothing is completely made from "reroll." In layman's terms? All ZWD pieces are made exclusively from scrap material. Because no fabric goes unused, Silverstein and his team are single-handedly bringing us one step closer to a healthier planet by saving tons of material from occupying landfills. 
NYLON assistant editor Austen Tosone toured the Zero Waste Daniel location in Williamsburg, Brooklyn, where she learned all about the designer's zero-waste philosophy and how the brand manages to constantly create while remaining true to its mission.
"We produce new pieces and new styles almost every week, depending on what the factories are throwing away and what new brand we're partnering with," says Silverstein. "People talk a lot about transparency in fashion, and we want everyone to know we pay fair wages, we're made right here in New York, and we're made authentically out of scrap material. And if you don't believe us, you can see it with your own eyes."
Do just that and see for yourself, above.
Credits:
Produced by Ren Potts
Shot by Maddy Talias
Sound by Drew Joy
Music ES_Take A Trip 2 - Anders Bothén via Epidemic Sound