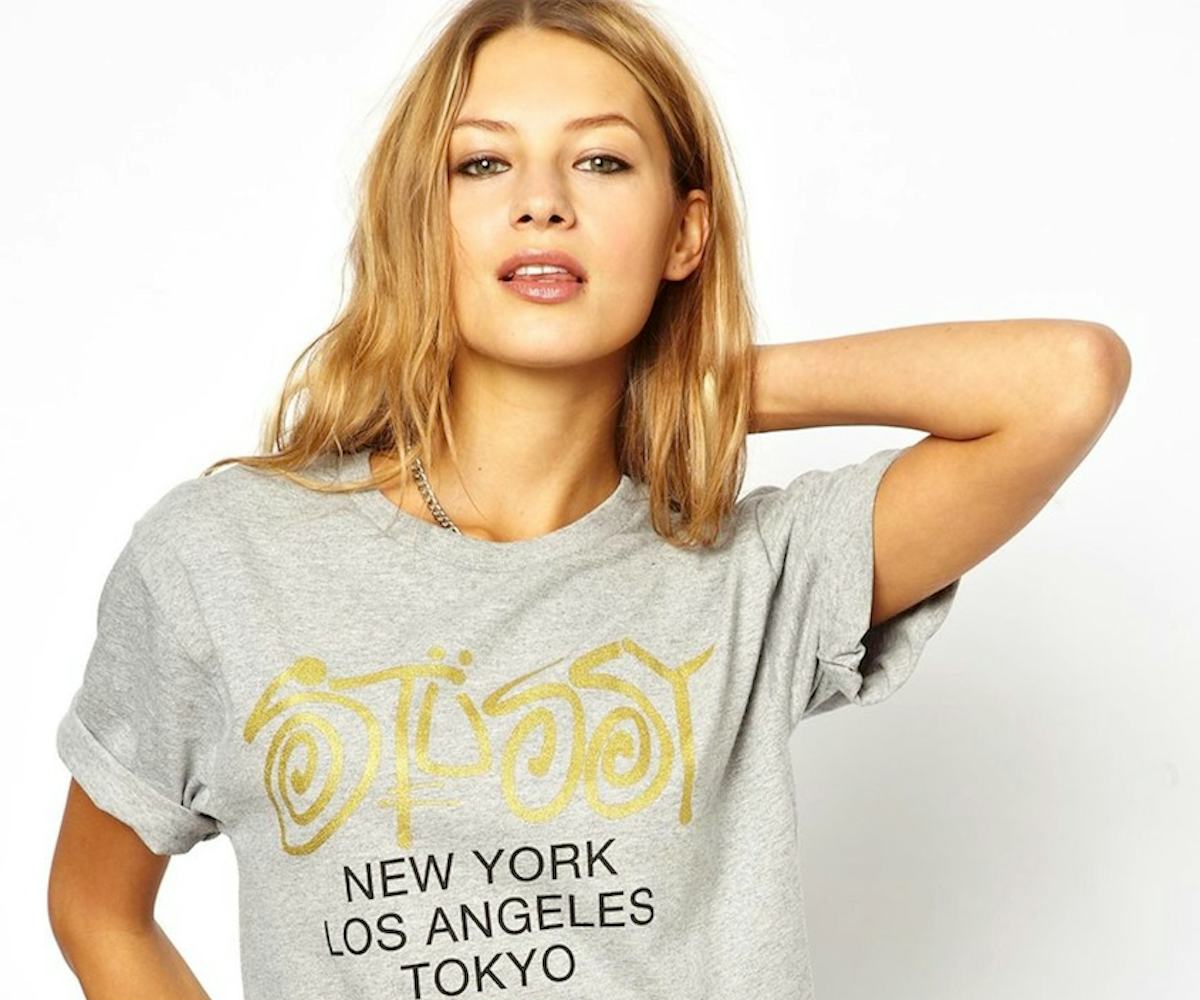 t-shirt of the week: stussy
around the world, around the world!
WHO: Stussy
WHAT: World T-Shirt
WHERE: $55.69 at ASOS
WHY: Daft Punk may sing about going around the world, but we've got a feeling that even these guys would be into this new top from Stussy. Stamped with five of our favorite cities--that would be Los Angeles, Tokyo, London, Paris, and, ahem, New York--this heather gray crewneck recalls the original 1989 Stussy World Tour T-Shirt, which featured these same cities as "the untapped urban areas about to shake up the world." The top is a revamped version of Stussy history, so get schooled here and then pick up the shirt for yourself.