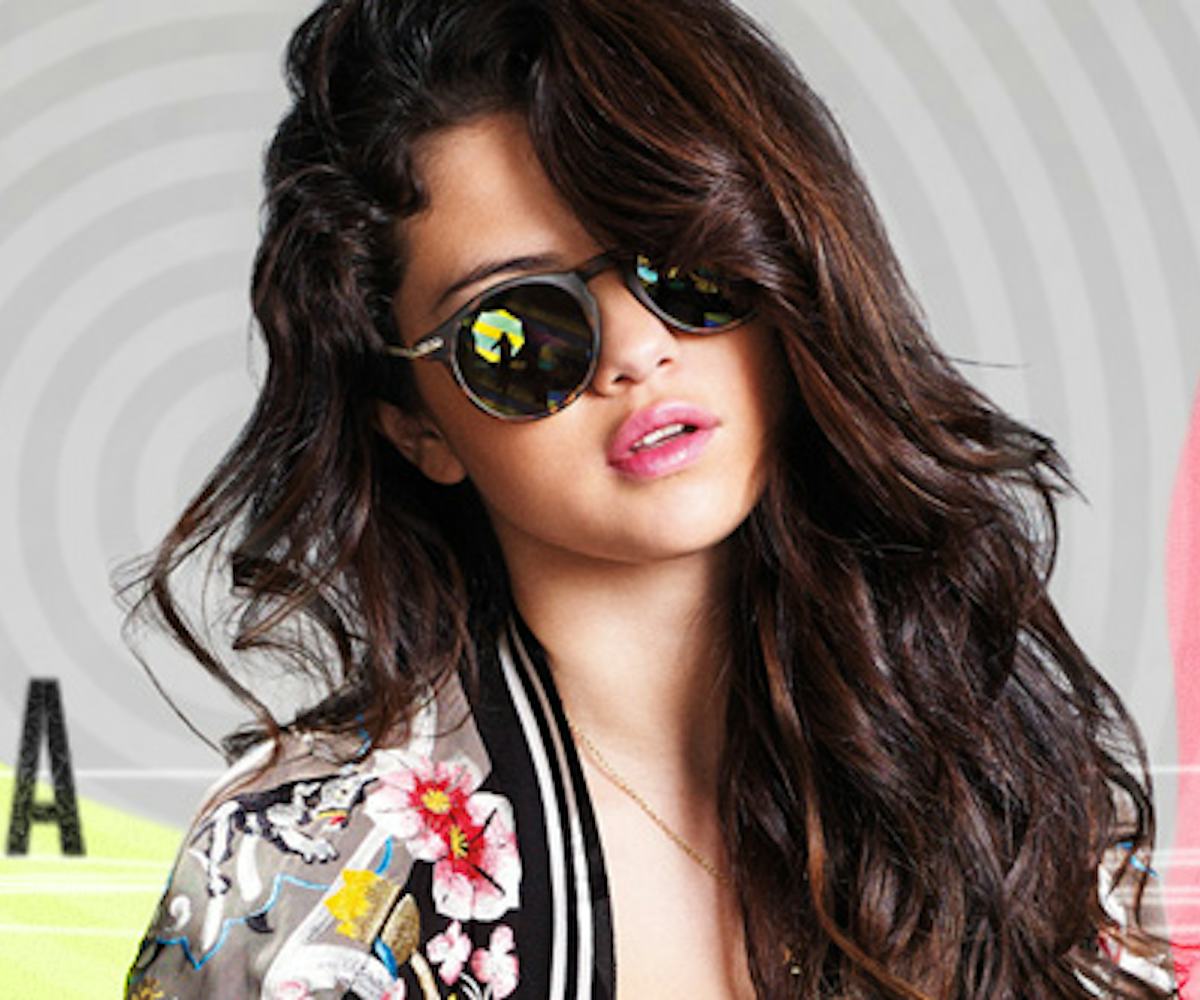 STYLED BY SELENA
a first look at our cover star's latest collection.
As we found out when we interviewed our February cover star Selena Gomez, the young starlet is more than meets the eye. For one thing, she's not just a Disney one-hit wonder; is there anything gutsier than committing to a Harmony Korine movie? (Seriously, have you seen Trash Humpers?) There's the face that she's winding down her singing career. And then there's the fact that, instead of just throwing her face on any branding opportunity, she's been a bit pickier. "I don't like just doing something to put my name on it; everything I'm a part of I am 100-percent a part of, and I'm passionate about it."
You can see it in Dream Out Loud, her clothing line for Kmart. Yeah, we know what we're thinking--but check out her spring '13 collection and you'll see that this isn't your average fast-fashion, no-thought-behind-it range. There are bleached denim button-downs, neon minis, and a floral dress that you will want to wear to SXSW, Coachella, and Lollapalooza.
And Gomez takes it all really seriously: "I started my clothing line three years ago, and it's probably the most successful thing I've done. It's because I was that girl when I was younger; I wanted all those cool but we couldn't afford them as a family," she told our executive editor Ashley Baker. "I remember wearing all the other clothes that were what we could get, and I didn't feel cute, so that was my main goal for [Dream Out Loud]: I wanted to make something super-cute that girls my age could wear that was simple and casual."
As for the end result? "I'm so proud of that," is how Gomez puts it. Check out her new pieces below--and get a sneak peek of our issue here (and check out the two different covers here).