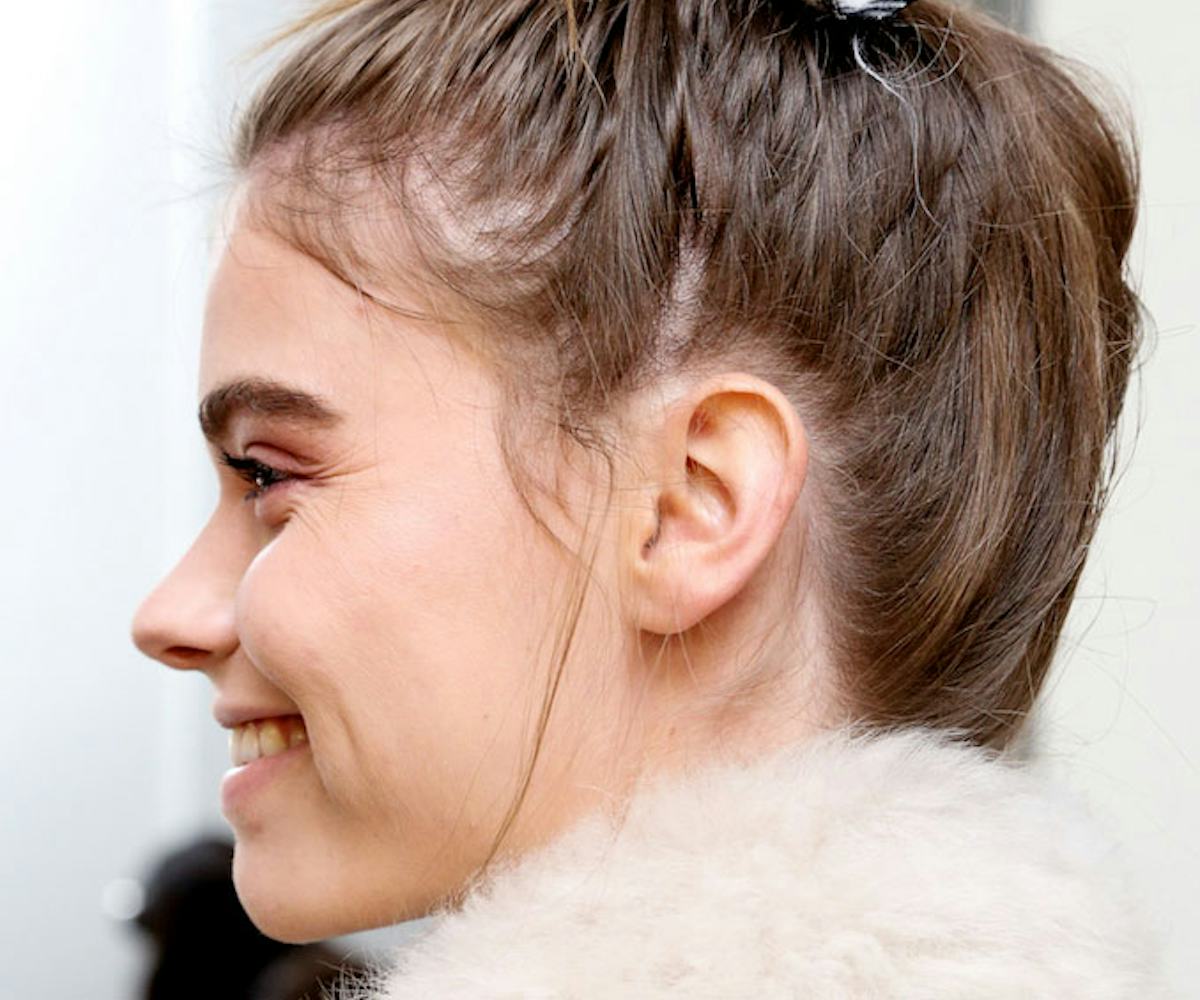 Photo by Anna Webber / Getty Images
5 must-know styling tips straight from nyfw
At this point, fashion week has become a huge spectacle. It's a place to see others and a place to be seen, snapped, and posted into a massive street-style roundup. But putting aside all the noise and hollow chatter surrounding the shows, style and creativity are still at the core of Fashion Week. So while we were running around from venue to venue, we made sure to take note of everything on the runway that really worked, from the big details to the small.
This season, what fascinated us was how each brand chose to style the shows. By employing tiny tricks, designers were able to not only elevate certain looks but also make each garment seem more versatile than ever. Ahead, find five of our favorite styling tips that we've seen so far at New York Fashion Week. Not only will they help you break the bounds of your everyday uniform but they'll also inspire you to rediscover clothes you packed away long ago. 
Throw on an open button-up
Chances are you have quite a few frilly dresses laying idly in the dark corners of your closet. But thanks to a trick seen at Adam Selman's SS16 show, you can reintroduce them to the light of day. To transform them into a multidimensional look with androgynous leanings, layer an oversized oxford shirt over them. Just make sure the button-up is crisp and fastened only at the top.
Relive your cheerleading daydreams
At both Sandy Liang and Adam Selman, models wore patterned bows in their hair. Throwing on a solid satin bow may feel a bit juvenile and over thought, so opt for thick, patterned piece of matte fabric and knot it directly into the hair.
Slouch it off
If you're getting a bit bored of your everyday button-up, or just want to show off your pretty undergarments, tie your shirt at the waist and let one side slide down your shoulder. It may not be the most comfortable feeling at first, as the models at Rosie Assoulin and Baja East probably realized, but it is a great way to get more versatility out of your wardrobe. 
Layer your shorts
If you want to get some use out of those too-short frayed cutoffs, just throw them on over a pair of longer bike shorts or boxers. The result will look a lot like Alexander Wang's new bottoms.
The new matching headband
Forget your old hard-plastic headband—the new way to keep your hair out of your face is to wrap a piece of fabric directly across your forehead. Match your head wrap to your outfit, as we saw at Mara Hoffman, to create a solid, head-to-toe look.