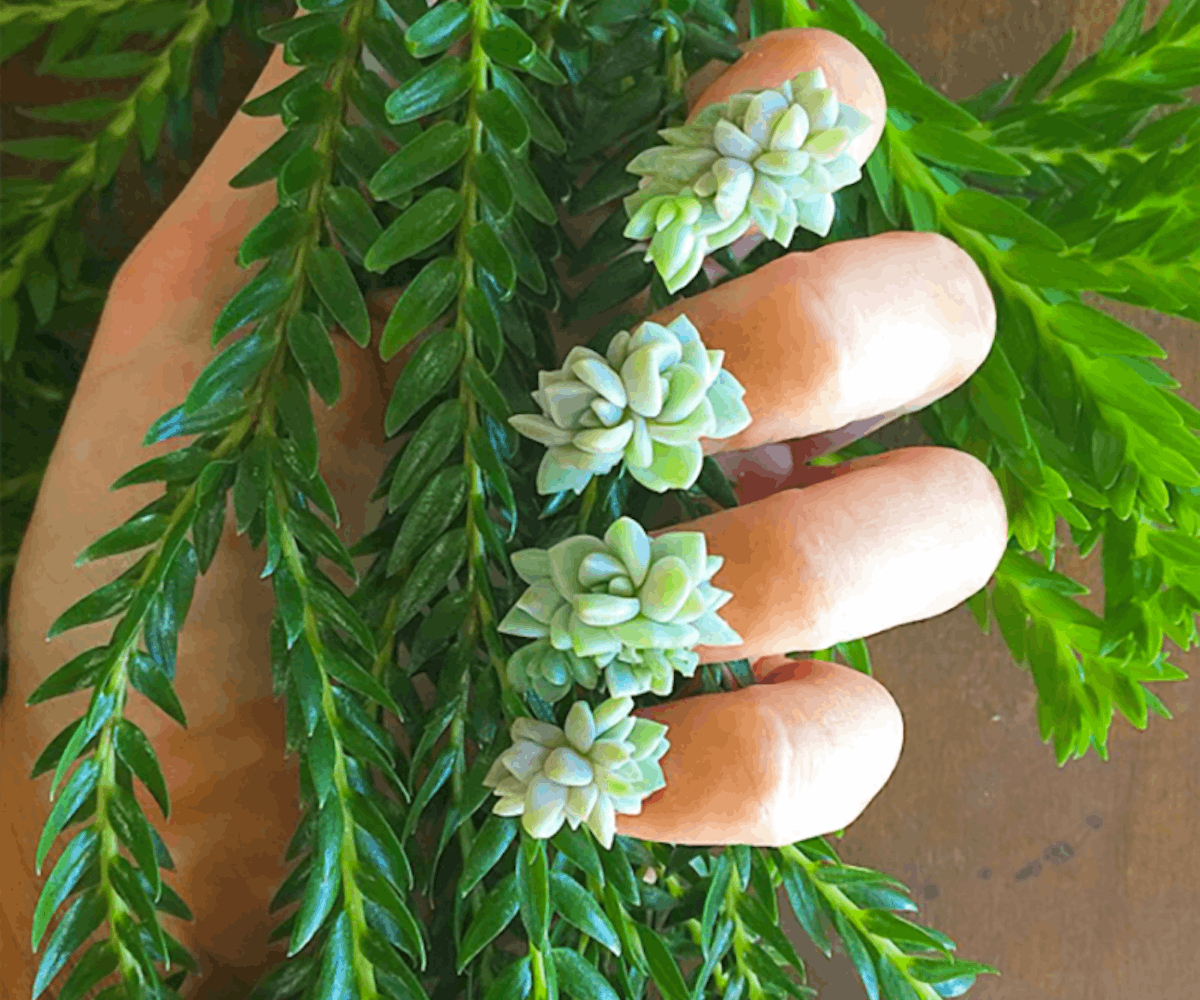 Photo via @arozona Instagram
Get Ready For The Next Big Nail Trend
Prepare for some majorly green thumbs
Welp, the latest gone-viral Instagram nail trend is here. Meet the succulent manicure. See below and ponder.
If you're wondering how this came to, erm, fruition, it all started when Australian artist Roz Borg, known for creating incredibly intricate terrariums and jewelry out of succulents, decided she wanted to do something with the baby ones that weren't being used. From there, the first living nail art trend was born—green beauty at its finest.
The tiny, adorable succulents are attached to a false nail with Oasis glue, a type of floral adhesive. The decorative faux nails are then adhered to the real nail using regular nail glue.
While the mani certainly isn't the most practical (I'm having trouble imaging myself typing this right now with 10 baby plants glued to my fingertips), it certainly looks amazing.
And don't worry, no plants are harmed in the process. Borg told the Huffington Post, "The oasis glue eventually releases and I can plant the baby succulents and they can grow happily. It's definitely a temporary green thumb." 
It's green, indeed. We'll stay tuned to see if this will catch on for nail enthusiasts everywhere.