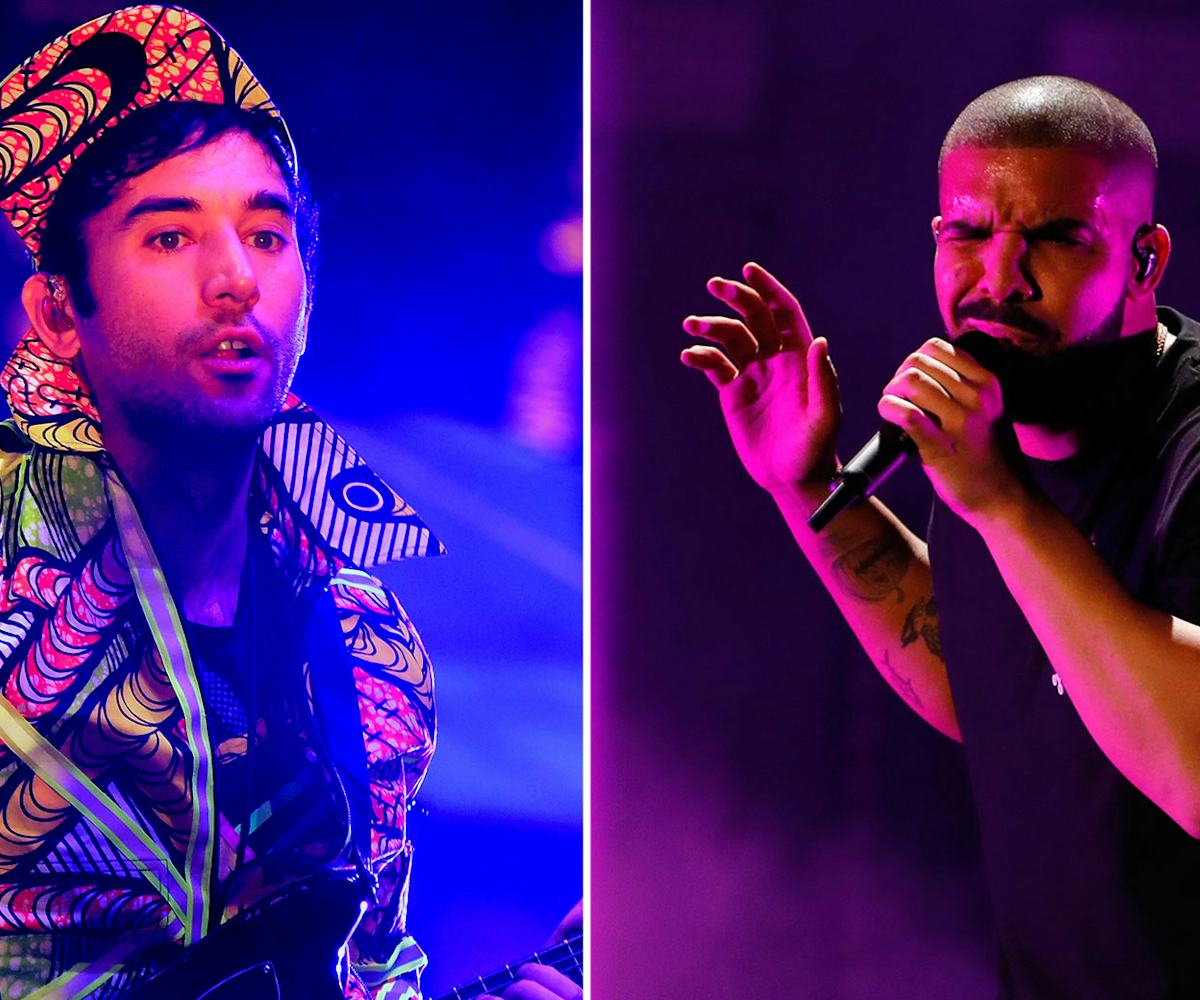 Photo by Kevin Winter and Christopher Polk / Getty Images
The Internet Has Been Blessed With A Mash-up Album Of Drake And Sufjan Stevens
If you're a devoted follower of Sufjan Stevens, you should be very familiar with his appreciation of Drake. The tortured singer-songwriter has taken the opportunity to perform covers of some of the rapper's hottest singles during his own live shows. It makes you wonder if Drake will ever return the favor, or if the two could team up for the ultimate emo collab. (We're waiting, Drizzy...)
Now, someone has taken it upon themselves to blend the artists together with a "definitive mash-up album" that samples a handful of their greatest hits. Appropriately titled Six Swans, the album is described as "a non-commercial, not-for-profit, fan-made effort." The track list includes "Death Over Dignity," "Too Much²," "Redemption (Interlude)," "GRGFR (Get Real Get Fuckin Right)," "Trophies/Cheerleaders," and many more tunes for your listening pleasure.
Could this be the best thing that's happened to us all day? Honestly, yes. (It's the little things we never knew we needed that keep us going.) Seeing as how Drake and Rihanna supposedly broke up, this couldn't have been released at a better time. We guarantee that it will fill your heart with so much joy and sorrow at the same time.
Six Swans is available to download for free here. Dive into all of your feelings and stream the beautiful crossover, below.