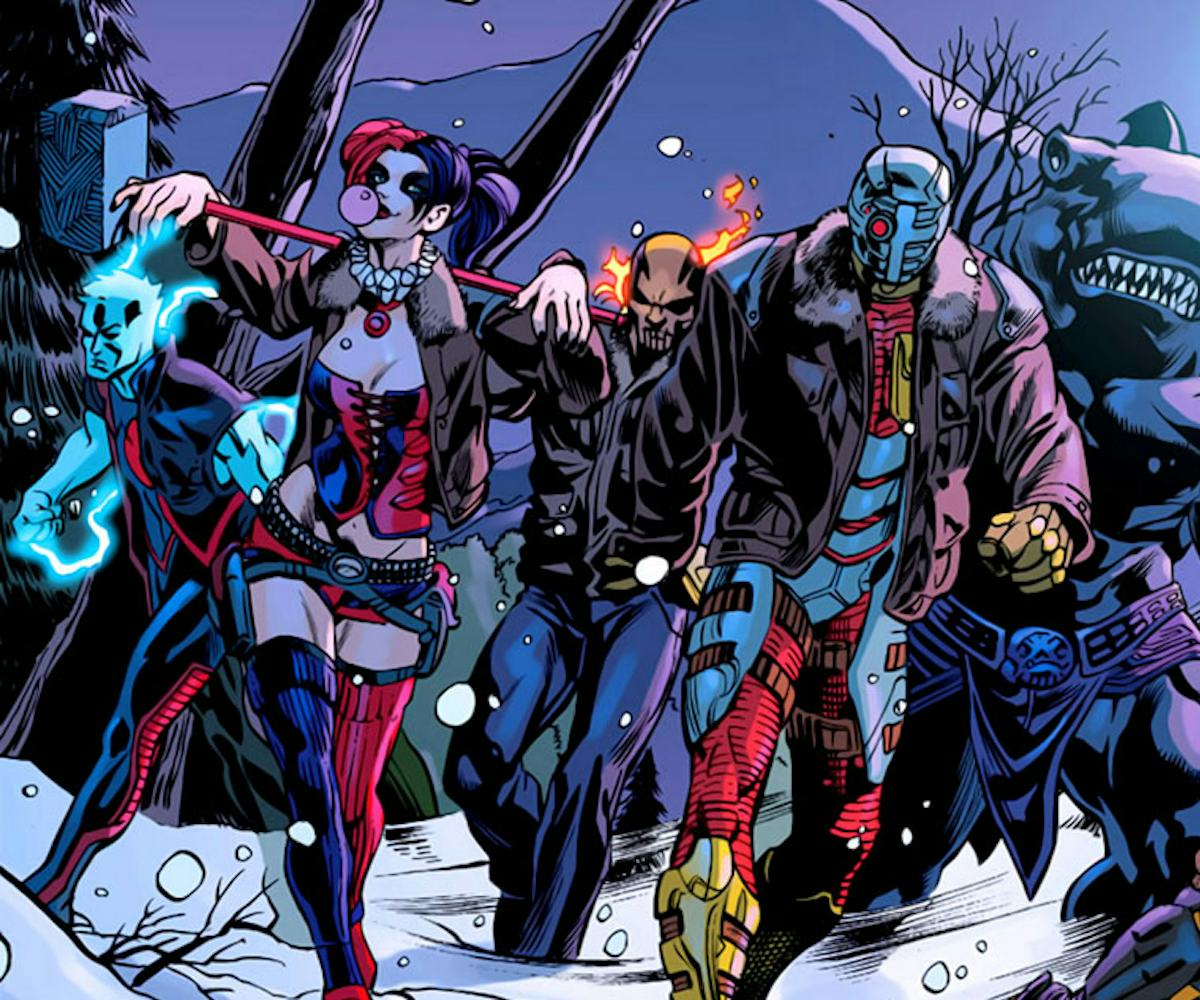 photo courtesy of dc comics
see the first costumed pic of the $1'suicide squad' cast
In just a few short months, David Ayer has become one of the most engaging directors on social media by sharing images of the star-studded Suicide Squad cast. A week and a half after sharing the first image of Jared Leto's Joker, Ayer shared the rest of the star-studded cast's looks (sans Leto)—and, as expected, they're pretty damn crazy and great.
The movie is centered on a secret government agency that utilizes super villains to run highly dangerous missions. While Leto is noticably absent from the pic, it shows nine other major cast members—from left to right: Adam Beach as Slipknot, Jai Courtney as Captain Boomerang, Cara Delevingne as Enchantress, Karen Fukuhara as Katana, Joel Kinnaman as Rick Flagg, Margot Robbie as Harley Quinn, Will Smith as Deadshot, Adewale Akinnuoye-Agbaje as Killer Croc, and Jay Hernandez as El Diablo.
Part conspiracy and tons of action, the DC Comics movie hits theaters August 5, 2016.