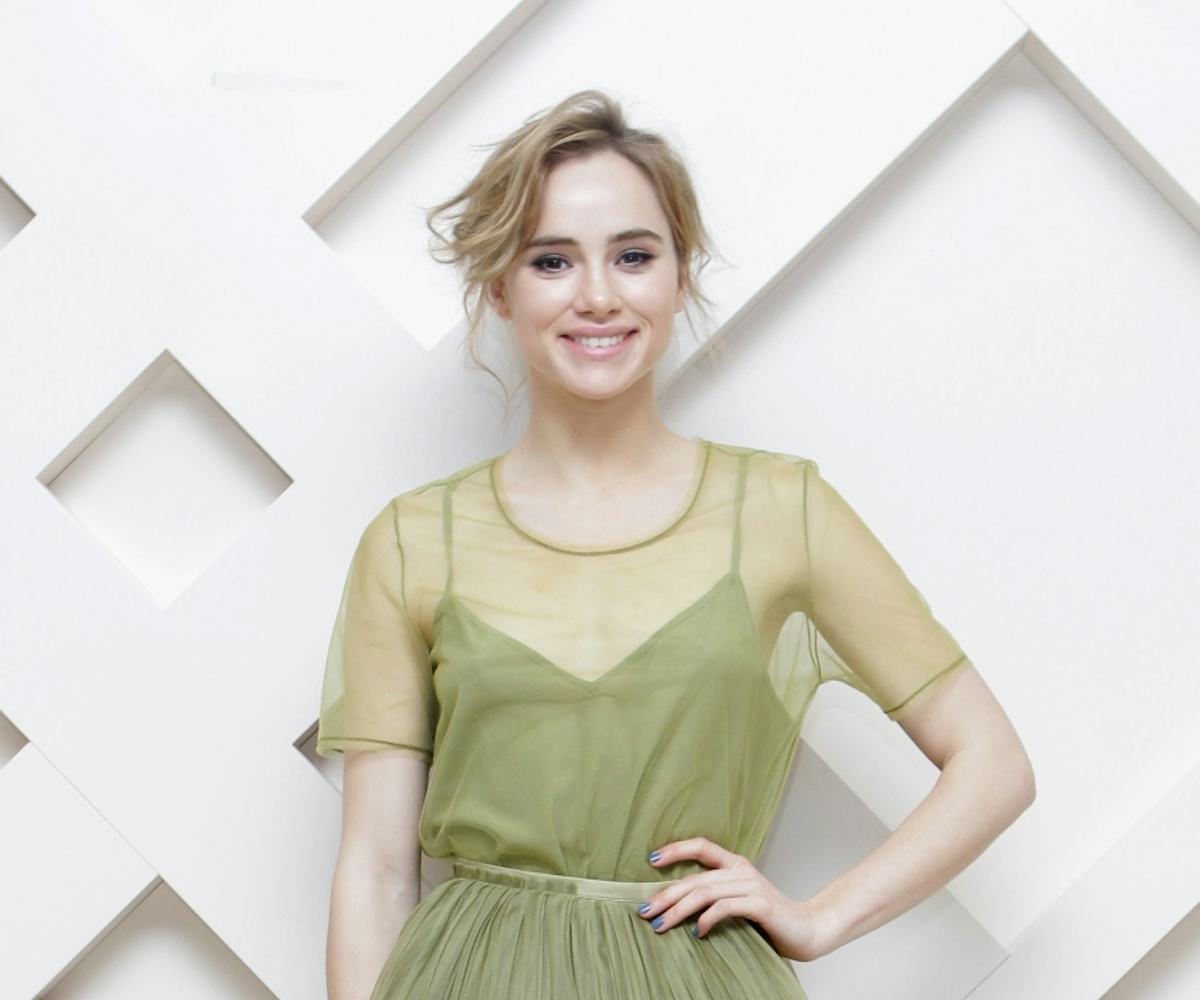 photo via getty images
suki waterhouse takes a fashion risk
and it worked out really well.
At the Seoul launch of Burberry Beauty Box, Suki Waterhouse (who's an ambassador for the brand) wore a Burberry dress that's more quirky than the retro-inspired picks we're used to seeing her in. The British actress/model is known for an off-duty style that's part downtown, part vintage. But in this seafoam, layered piece, Waterhouse resembles an off-duty ballerina who just came from rehearsal. The dress has an organza t-shirt layer which is tucked into a tutu-like, tiered green-ombre skirt. The overall effect is ethereal, whimsical, and totally chic. 
We're not sure if this dress reminds us more of a mermaid or of a cupcake, but either way, we're really into it. Waterhouse paired the dress with a perfectly tousled up-do, glowing skin, and her signature cat-eye. We just have one question: Can we borrow this dress? Please?