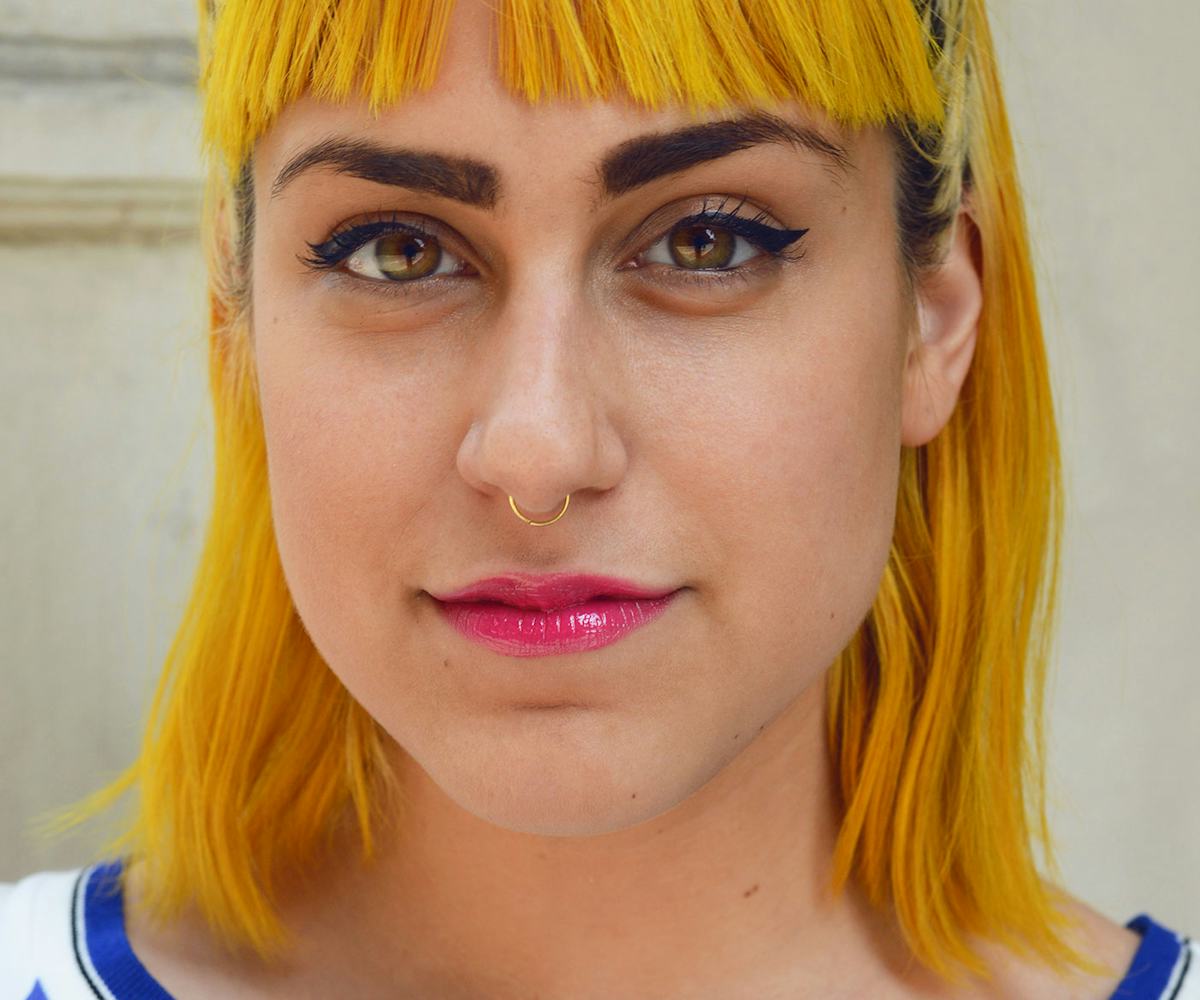 photographed by Ricky Michiels
10 Lipsticks + Glosses We Can't Get Enough Of This Summer
Handpicked + tested by our editors
When you think of summer and all of the beach days, pool parties, and barbecues that come along with having longer days and a plethora of readily available Vitamin D, you don't necessarily think of makeup. After all, unless you're sitting inside in the air conditioning all day, it's pretty easy to feel like the Wicked Witch of the West. You melt—it's just what happens. And while it's amazing to give your skin a break and let your natural beauty take center stage, that doesn't mean that you have to feel separation anxiety from your makeup bag. Remember: There's always lipstick.
With more colors and formulas than ever before, there are a ton of great lip products that can withstand the heat and outlast that afternoon dip in the ocean. Click through the gallery to discover some of our favorite summer lipsticks, glosses, stains, and balms.
Yasmeen Gharnit, Web Editor
Ever since I started bleaching my hair (whether gray, turquoise, or platinum), wearing lipstick hasn't just been a form of self-expression—it's an everyday requirement (with my natural pale lip shade and deadpan expression, I look like a corpse). And while this limited-edition shade is very Laura Palmer wrapped in a plastic bag, it gives my face a cool, laid-back pop. The super-creamy Amuse Bouche collection also contains a bevy of vitamins and edible oils so it's really hydrating. It's also long-lasting, and when it does wipe off, it leaves lips a pretty light pink.
Bite Beauty Amuse Bouche Lipstick in 'Lavender Jam,' $26, available at Sephora.
Liz Riccardi, Digital Design Director
This is a brighter and bolder shade than I would normally gravitate toward, but I love it for the summer! Its matte finish creates a cool look, with minimal effort required—I like it paired with just a little mascara. The pencil application and creamy texture make it quick and easy to apply, and this stuff stays put even in the heat.
M.A.C 
Velvetease Lip Pencil in 'Temper Tantrum,' $20, available at 
.
Jenna Igneri, Digital Market Assistant
This hot pink gloss is the perfect pop of color for summer, and I love how well it works against my yellow hair. It also has some serious staying power, without being too sticky.
Clinique 
Pop Lacquer Lip Color + Primer in 'Sweetie Pop,' $18, available at 
.
Gabrielle Korn, Digital Editorial Director
This lipstick feels like it's never coming off, and I'm not mad at it. Totally matte, super opaque, and very goth, this is the weird summer lip look I've been hunting for.
Kat Von D Everlasting Liquid Lipstick in 'Damned,' $20, available at Kat Von D.
Sydney Gore, Digital Editorial Assistant
When I wear lipstick, I usually alternate between dark browns and soft pinks. I haven't wavered much from these palettes, but I've been secretly dying to dive into purple. Urban Decay is one of my favorite makeup brands for literally everything, but this was my first time trying their lip products. (As you can see, I'm a very happy customer.) This shade matches perfectly with all of my denim on denim outfits and makes the perfect statement when I'm going for a more natural look everywhere else.
Urban Decay Alice Through The Looking Glass Lipstick in 'Mad Hatter,' $18, available at Urban Decay.
When this stain and gloss hybrid collection came across my desk, I was initially skeptical. (I have a weird history with lip glosses.) But once I tested them out, I was immediately infatuated with how the click-pen sponge-tip applicator transforms the formula. When you deposit fresh color, it's vibrant, glossy, and perfect for a night out. And when you use the leftover color, it gives you a perfect hydrating daytime stain. Out of the bunch, 'Orchid Fatale' is by far my favorite shade, although they all really are spectacular. Leave it to Tom Ford to come up with a color that's both gothy and bright at the same time. 
Tom Ford Patent Finish Lip Color in 'Orchid Fatale,' $52, available at Tom Ford.
As a ChapStick addict and low-maintenance beauty gal, the Cherry Balm Dotcom is my new summer obsession. It's light and moisturizing without any stickiness, and the red tint has just enough pop to make you feel (and look) like you're ready to go out.
Glossier Cherry Balm Dotcom, $12, available at Glossier.
I love how subtle this sheer peachy pink is. It adds just the slightest hint of color and a bit of sparkle to my bare lip. The finish is super glossy and shiny, but still smooth. While I like to mostly wear it alone, I can also throw it over any matte lipstick to add a high-shine finish.
M.A.C Cremesheen Glass in 'Richer, Lusher,' $20, available at M.A.C.
If your summer vibe is alien queen, this lipstick is for you. It's such an amazing shade of purple! And this matte formula is majorly long-lasting—it feels like you can eat ice cream AND make out in it, which are basically the two most important things you can do in the summer.
Urban Decay Vice in 'Jawbreaker,' $17 available soon at Urban Decay.
I haven't worn lip gloss since I was in middle school (Smackers, anyone?), but that's all about to change now that I have this tube. All balms aside, I rarely put anything on my lips unless I'm going to an event. This light gloss provides the perfect finishing touch, especially with the sparkly blue micro-pearls. The hint of vanilla is also very subtle, so your scent won't overwhelm anyone within a one-inch radius.
The Estée Edit by Estée Lauder Flash Photo Gloss, $20, available at Sephora.