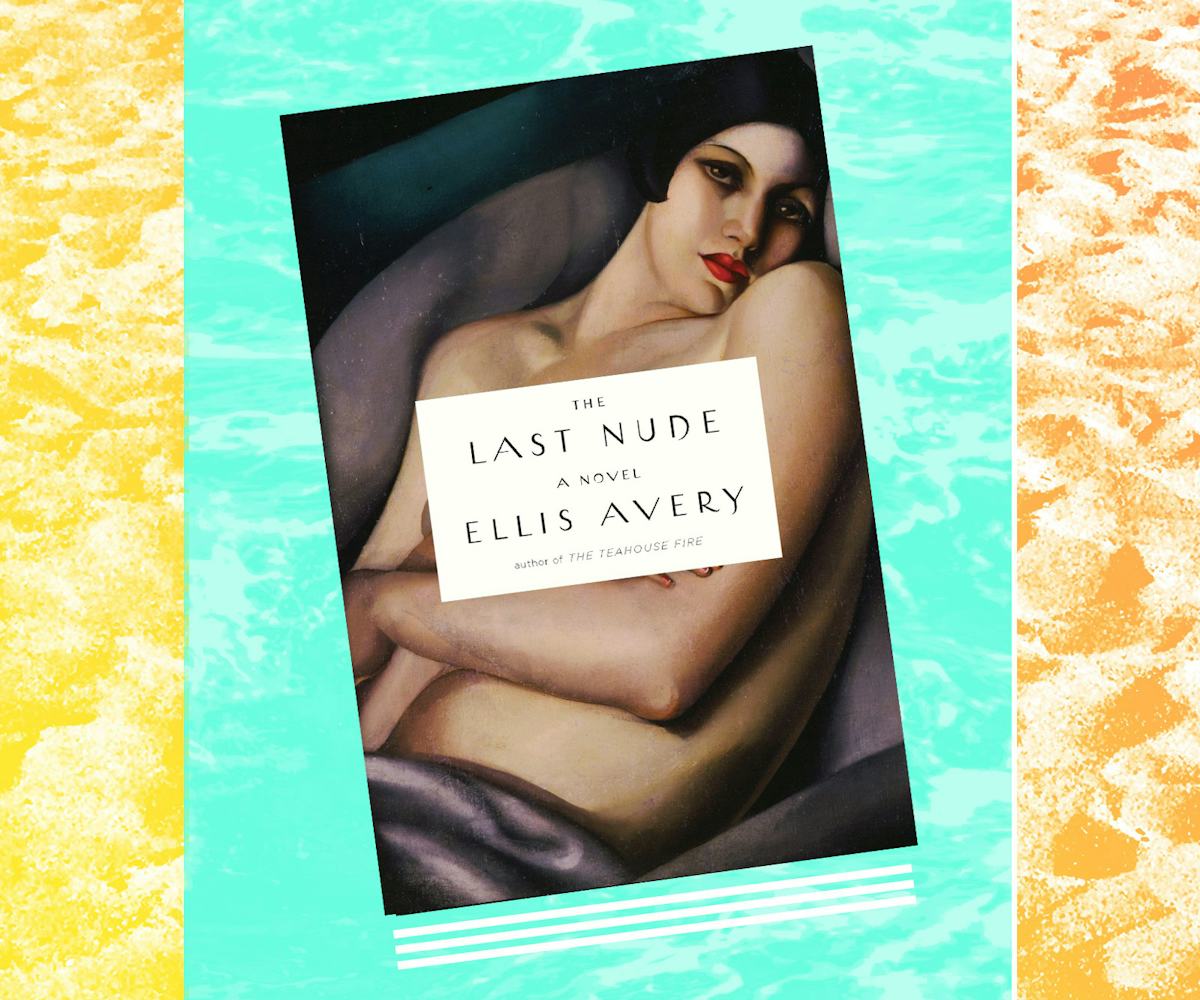 Photo via Getty Images
It's Lit: Summer Reads For The Art School Brat
Pack these in your beach bag
If we could, we would spend the majority of our time here on earth skimming through our favorite bookshops and running through libraries. But even if we could, there sadly wouldn't be enough time to read every book in existence—that's why we rely on recommendations from friends, family, and our favorite authors. Every week, we'll be sharing some of our favorite reads because literature is, well, lit.
Like nearly all forms of art, good literature isn't only entertaining, but it also provides some sort of an escape for its readers. Still, no matter how much of a fantasy it creates, it still has to be relatable. And just like you shouldn't pick up a salacious paperback if you're not a middle-aged hopeless romantic, you shouldn't pick up just any basic read if you're not, well, basic yourself. We rounded up six rad novels every art school brat will love. From novels about art schools (and, yes, liberal arts schools) themselves to the great works of art studied at them, check out seven novels every art school brat is basically required to read this summer in the gallery below.
The Secret History by Donna Tart
Think of Dead Poets Society, add in some betrayal, pagan rituals, and exploration of the dark supernatural. Yes, it is set at a New England college and revolves around English students, but it features all the entitled, self-centered egos and drug users that you inevitably find in art school. At 576 pages, it's a pretty dense read, but one that you'll find yourself so infatuated with that you'll skip out on parties and sleep for.
Girl With A Pearl Earring by Tracy Chevalier
Johannes Vermeer's "Girl with a Pearl Earring" is perhaps one of the most recognizable paintings of the 17th century. Since no one knows who modeled for Vermeer, Tracy Chevalier fictionalizes the story of maid Griet, who works in a household in Delft, Holland. Her relationship with the head of the household becomes more intimate, and then Vermeer asks her to sit for the painting. The story was adapted into the 2003 film starring Scarlett Johansson and Colin Firth.
The Rules of Attraction by Bret Easton Ellis
No one muses about sex, drugs, abusive relationships, and confusing coming-of-ages quite like Bret Easton Ellis. Chances are, you've probably already read this book or at the very least watched the 2002 film it was adapted into, but it's well worth another read.
Strapless by Deborah Davis
When John Singer Sargent's "Portrait of Madame X" was first unveiled at the 1884 Paris Salon, it became one of the most controversial paintings of its time. With one strap of subject Virginie Gautreau's dress hanging down from her shoulder, it suggested that it was either painted pre- or post-coitus. Based on documents from private collections, Deborah Davis' novel tells the story about what happened to Gautreau, from her craving for fame to the aftermath of the painting, which ruined her reputation and forced her to shy away from the public.
The Last Nude by Ellis Avery
Ellis Avery's novel fictionalizes the story behind the most fascinating artist in 1920s Paris, Tamara de Lempicka, and her famous painting "Le Rêve." American Rafaela Fano agrees to pose for de Lempicka, and the two embark on a romantic relationship. The novel also explores the changing nature of Paris at the time, right before a massive financial crash.
Paulina & Fran by Rachel B. Glaser
Centered around two students at a secluded art school, Paulina and Fran, Glaser's debut novel explores the boundaries of female relationships. There's all the betrayal, petty drama, blah sex, and inflated egos needed to make this an HBO series.