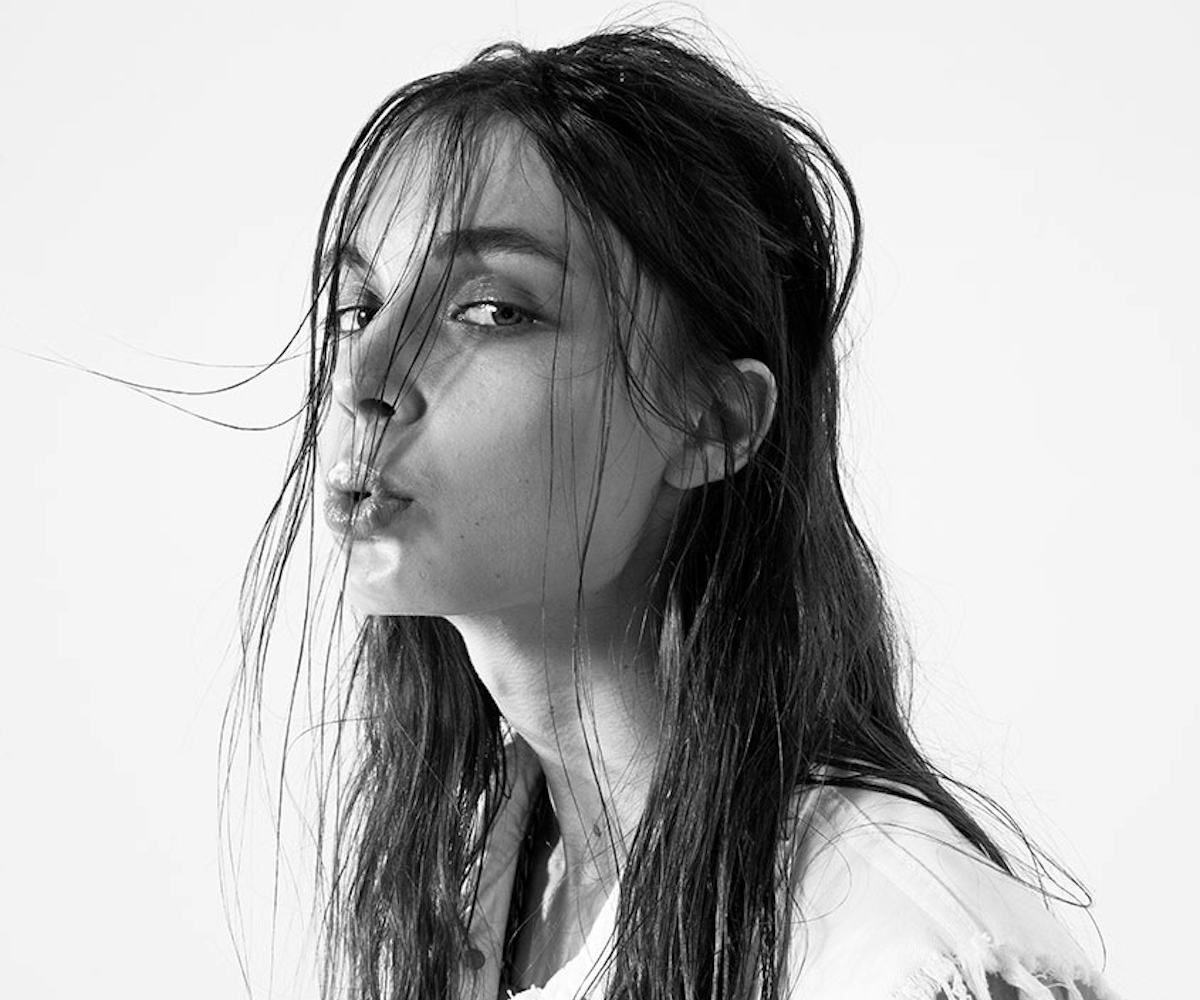 Photo by Silja Magg
how to solve your summer fashion problems
Brace yourself, kids: We're about to head into the sweatiest, smelliest, and most uncomfortable time of the year. Because when your seasonal depression subsides and you begin to get a little vitamin D in you, there have to be some drawbacks. But just because these next few months come with many-a fashion problem, that doesn't mean that you can't beat the system. Click through the gallery to find out how to solve summer's five major fashion problems.
It's unavoidable: When the weather gets hot and you forgo pants, your thighs will rub together and things will start to get uncomfortable—quick. We all know the pain those agitated red bumps can cause. This summer, take back control and stop walking like a penguin. There are a few solutions to keeping your skin intact: You can rub baby powder or clear deodorant on them to reduce friction, but the best way to avoid chafing is to wear bike shorts.
American Apparel, Nylon Tricot Cycle Short, $28, available at American Apparel.
Somehow, some way, a lazy day beach trip seems to always segue into an impromptu night of partying when you least expect it (read: When you're wearing your ratty, old cut-offs and '07 graphic tee). But let's face it: You're never going to pack a nice dress and a pair of heels in your beach bag. Instead, invest in a graphic one-piece swimsuit or neoprene wetsuit that will work anywhere and everywhere.
Cynthia Rowley, Short Sleeve Color Block Wetsuit, $210, available at Cynthia Rowley.
Outside may be a physical manifestation of Dante's Inferno, but as soon as you enter any building, you may as well have stepped foot into a tundra. While there's no true way to avoid this shock, it does help to wear light layers. Opt for light, transparent fabrics that you can fold and stick into your bag without taking up too much space.
Forever 21, Belted Drapey Crepe Jacket, $29.90, available at Forever 21.
Whether you're aiming for a certain look, need to get to your destination quickly, or know a summer shower is about to hit, there are times when sandals just don't cut it. A short, leather ankle boot with cut-out details will keep you looking cool without being warm and claustrophobic.
Kelsi Dagger, Vermont Harness Bootie, $160, available at Urban Outfitters.
What you're wearing underneath your clothes is perhaps the most important element to staying cool. Instead of wearing a thick, padded bra, try a triangular cotton pick, or (our personal favorite) a sports bra with anti-sweat technology. If it's long and graphic enough, you can even wear it as a crop top.
Adidas by Stella McCartney, Sports Bra, $36, available at Topshop.