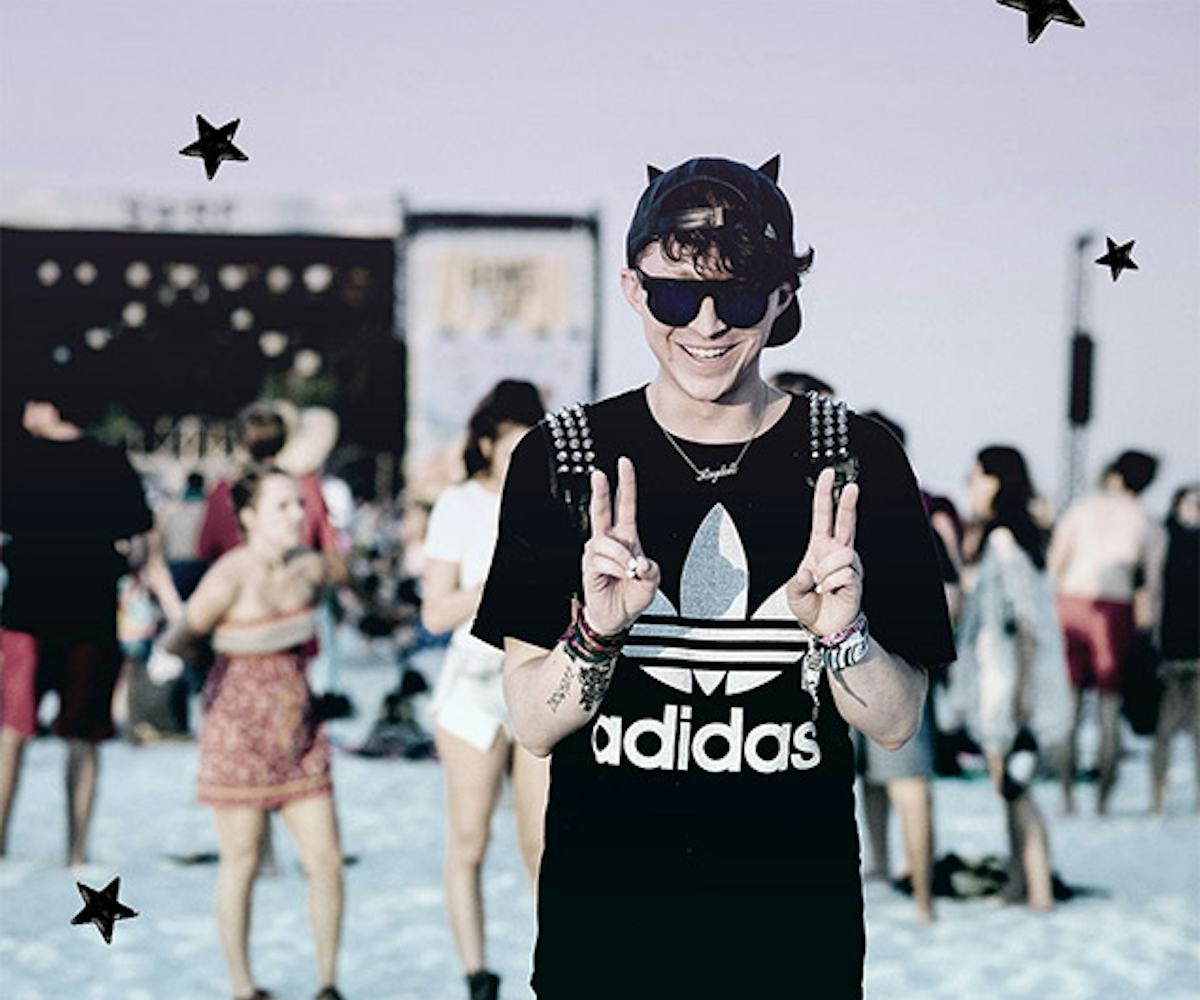 Photographed by Nina Westervelt
Your Summer Goth Beach Guide
Stay dark, even in the light
Goths come in all shapes and sizes. They are anywhere and everywhere. They're at your local mall. You can find them eating a special at Waffle House. Some are hanging outside of Hot Topic wishing they could go inside but know their parents would disapprove of their darkness and, instead, wear Abercrombie. (Was that just me?) Others are taking beaches by storm. Listen, just because your wardrobe consists of fifty shades of black does not mean you remain holed up in the shade all summer long. That would not be very goth of you. Go outside, and embrace the sunshine, Starshine! The earth says hello. And from one pseudo-goth to others who may be the same or have embraced the lifestyle more fully, here's how to do it without drowning in a pool of your own sweat and exhaustion. After all, spending a weekend on an Alabama beach, with little to no shade, like I did during Hangout Fest, can make a veteran out of you in no time.
Photographed by Nina Westervelt
The first thing you want to do is modify your wardrobe to fit the weather. Mix your monochrome look up with grays and whites! Bold circus-like patterns work, too. I, at one point, opted for a British Club Kid top that featured zero black. Black pants are fine, too, but shorts are, for obvious reasons, better. Hell, even a skirt works because a little breeze does the mind, body, and soul some good. Of course, this means your skin will be exposed to the elements and since you're goth, your skin probably doesn't see the light of day. Pack sunscreen and lots of it. Apply it before you go out of the house, apply it when you get to the beach, apply it after you've taken a dip in the water. Not protecting your skin would not be very goth of you. Listen to the little voice in your head that sometimes likes to kill your vibe because that little voice is usually correct.
Next, find yourself the perfect beach bag. I didn't have to look very far for mine. (You can find it here!) In addition to your mini vat of sunscreen, make sure you pack a hat (the more horns, the better) and something to keep your headphones in. You refuse to be away from your music, but you'll want to do everything in your power to protect the gadgets from the sun, sand, and water. From there, accessorize your look with an aloof attitude worn on your sleeve and some mirror sunglasses because you want others to see themselves when they look at you. Also, if you've got tattoos, make sure you're doing everything you can to protect them from the sun. If you happen to have a new tattoo, cover it up. A little digging informed me that it's best to wait 45 days after getting some ink before even applying sunscreen to it. 
Photographed by Nina Westervelt
Finally, boots on the beach are perfect. So are platforms. Some might say walking through sand in platforms is a terrible idea, but it's not. It's so easy, and the elevation keeps your feet from getting rough and sandy. The shoobie life is not to be frowned down upon, either. Sure, the socks may leave strange tan lines, but if you apply sunscreen, you'll avoid that. What's good, even skin tone? Thanks, SPF! And if all else fails, look to CHVRCHES' music video for "Empty Threat." It's a visual dream of gothy summer vibes. Stay dark this summer!