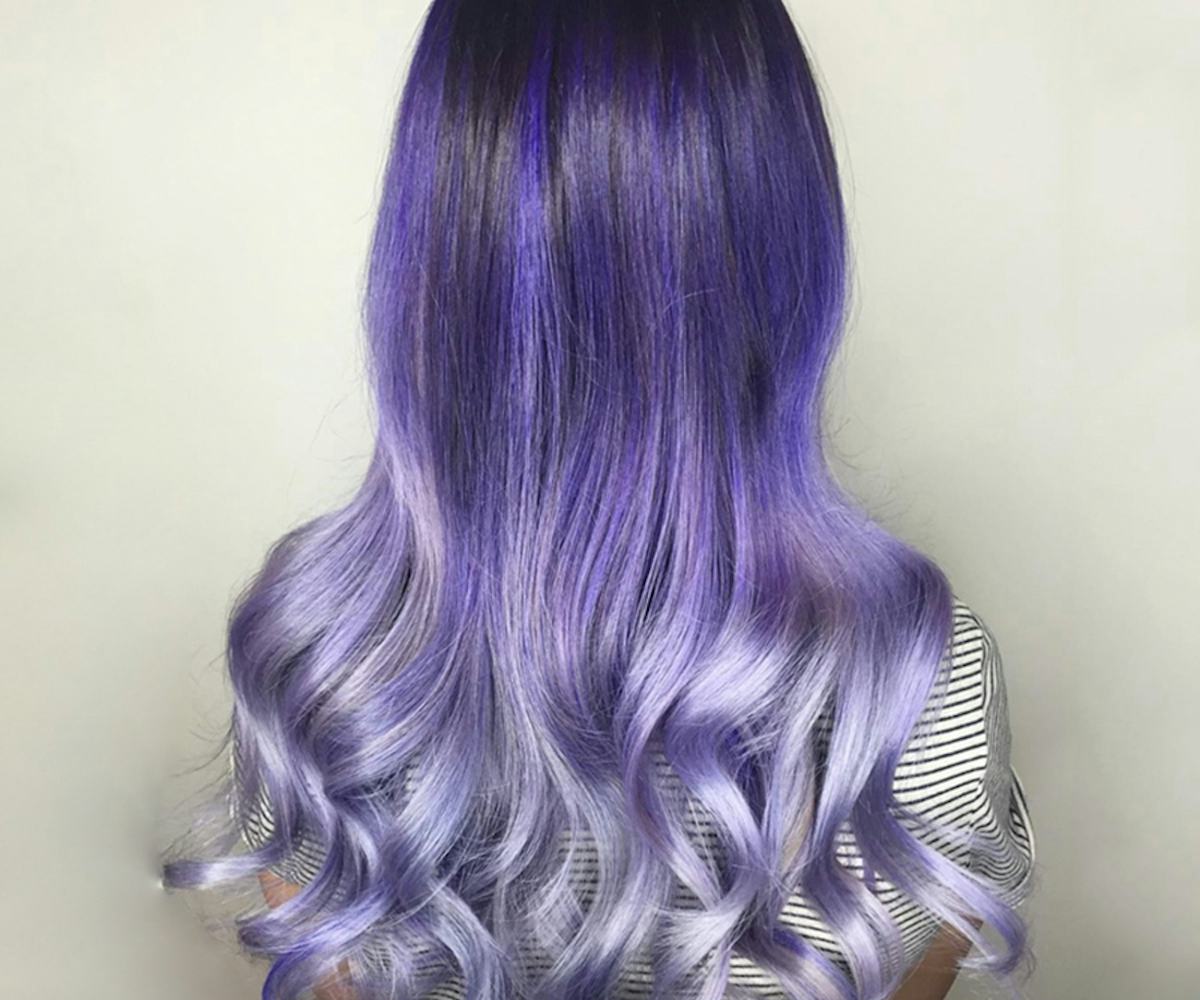 5 Bold Summer Hair Trends That Are Taking Instagram By Storm
If you found yourself inspired by watermelon hair, emoji hair, or glow-in-the-dark hair this season, prepare to add five more swoon-worthy trends to your list of summer musts. 
As always, when it comes to the next big thing in beauty, leave it to Instagram to be ahead of the game. We did our research and rounded up the coolest trends that are guaranteed to be everywhere this summer. Inspired by sunsets, jeans, highlighters, and more, these bold styles have been seen on the accounts of the hippest salons and on the heads of the most stylish beauty insiders.
These trends are just as versatile as they are beautiful, so you can pick and choose how much or little of each you want to adopt. For those intimidated by more vibrant hues, you can tone down color by opting for pastel shades, dip-dyeing just the ends, or simply opting to color a small section of your hair. For those who are all about making a bold statement, the following will have you itching to book an appointment with your colorist (or have a DIY moment at home) for a full-blown makeover.
Click through the gallery to check out our favorite finds.
Sunset Hair
Feeling fiery? This sunset hair trend is perfect for you. With deep shades of red, orange, yellow, purple, and blue, your hair will be guaranteed to turn heads.
Sunset Hair
Add more pinks to channel that perfect summer sunset.
Lilac Ombre
This soft, subtle lilac ombre is great for those who want just a hint of color. 
Lilac Ombre
But, if you choose to take the plunge into the purple dye, the results aren't too shabby either.
Denim Hair
Who says denim is limited to clothes? This trend explores hair through different shades of blue, recreating your favorite pair of jeans right on top of your head.
Denim Hair
Looking for something less edgy? This delicate denim dye job is an absolute dream.
Watercolor Hair
The watercolor trend is the 2016 version of highlights, but so much more imaginative— this one features shades of pale pink, yellow, and orange. 
Watercolor Hair
This style includes much more subtle hints of color, resulting in a delicately gorgeous look.
Highlighter Bright
Bold is beautiful! This neon orange hair trend totally resembles your forgotten school highlighter (or a crossing guard vest)—but way cooler. 
Highlighter Bright
Hues of bright orange with highlights complement each other, adding depth to this gorgeous fishtail braid.