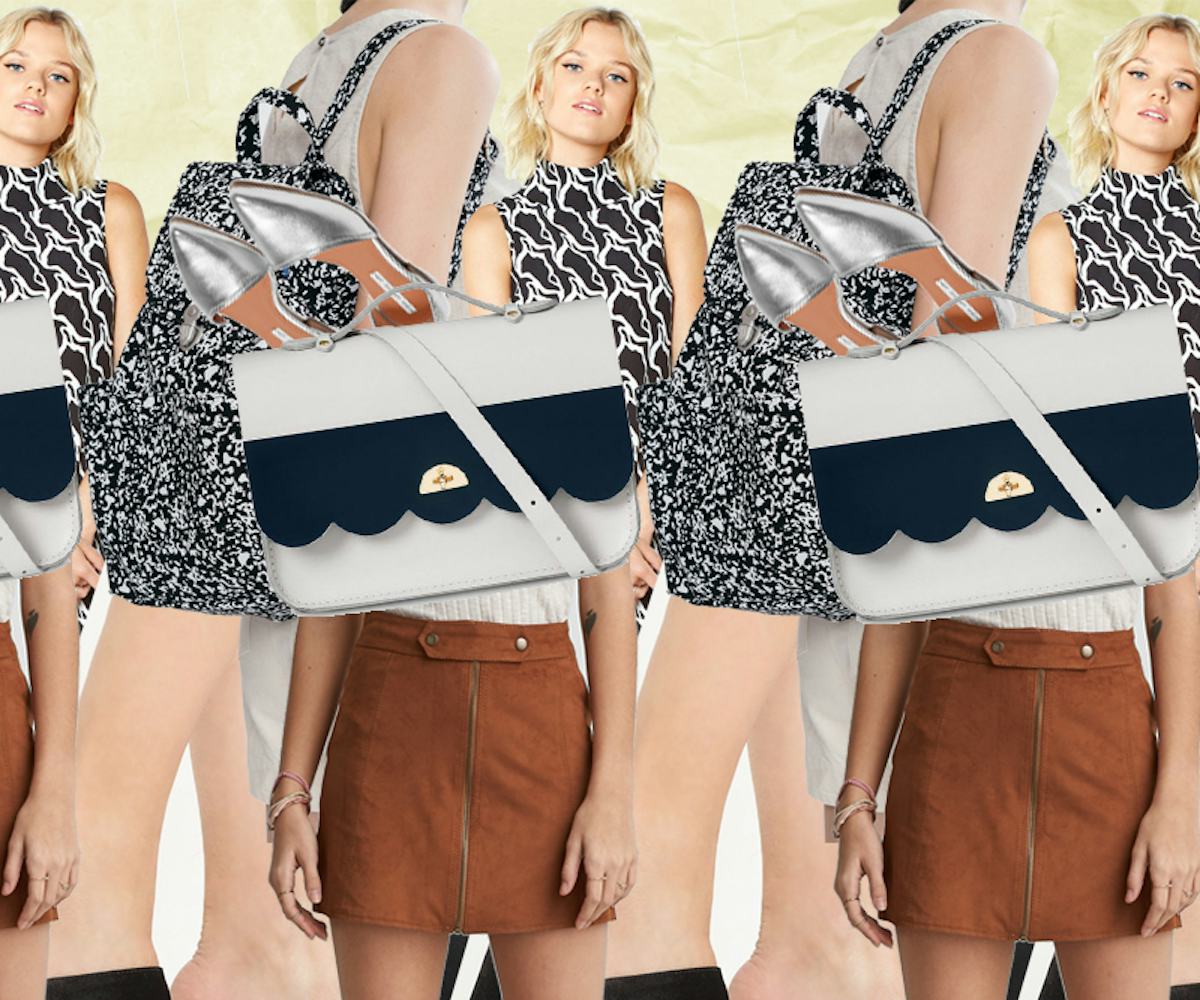 The 20 Wardrobe Essentials Every Summer Intern Needs
Because presentation matters
When it comes to internships, you always want to make a good impression. After all, a great internship experience has the potential to lead to a job opportunity after graduation.
In my own experience, my mentors and professors have always told me to always dress for success, as presentation can get you far. However, sometimes looking the part can be a struggle, especially when you're a broke college kid. Let's be real—between rent, tuition, and books, we can barely afford an order of fries, let alone the latest designer gear. But, if you look hard enough, you can find professional (and stylish) attire that won't break the bank. Luckily for you, we've compiled a list of affordable yet chic summer essentials—from dresses to bags and shoes—that are appropriate for professional and creative environments.
Start building your professional wardrobe by browsing our favorites in the gallery, below.
Missguided, Sleeveless Split Back Blazer Black, $59.50, available at Missguided.   
Nasty Gal, Win the Race Turtleneck Bodysuit, $48, available at Nasty Gal.   
Modern Citizen, Akani Tie-Back Blouse, $78, available at Modern Citizen.   
H&M, Embroidered Blouse, $34.99, available at H&M.   
Lavish Alice, Cape Blazer, $88, available at ASOS.
Stylestalker, Hideaway Maxi, $229, available at Stylestalker.   
American Eagle Outfitters, AEO Faux Suede Mini Skirt, $39.95, available at American Eagle Outfitters.
Topshop, Pinstripe Wide Leg Cropped Trousers, $75, available at Topshop.   
Wilfred Free, Lis Skirt, $85, available at Aritzia.   
Front Row Shop, FRS Blue Stripe Wrap Skirt, $53, available at Front Row Shop.   
The Fifth, Born Free Pant in Black, $110, available at Fashion Bunker.
Garage, Striped Bodycon Midi Dress, $32.95, available at Garage.   
Pixie Market, Black Suede Mule Heels, $86, available at Pixie Market.
Forever 21, Contemporary Classic Boyfriend Blazer, $32.90, available at Forever 21.   
& Other Stories, Pointy Silver Flats, $95, available at & Other Stories.   
Zara, Studded Leather Tote, $69.90, available at Zara.
Cambridge Satchel Company, The Striped Cloud Bag With Top Handle, $235, available at Cambridge Satchel Company.
Paint It Red, Wondering Minds Dress, $99, available at Market HQ.   
ALDO, Erina Flat Sandals, $44.98, available at ALDO.   
Baggu, Black Static Backpack, $38, available at Baggu.