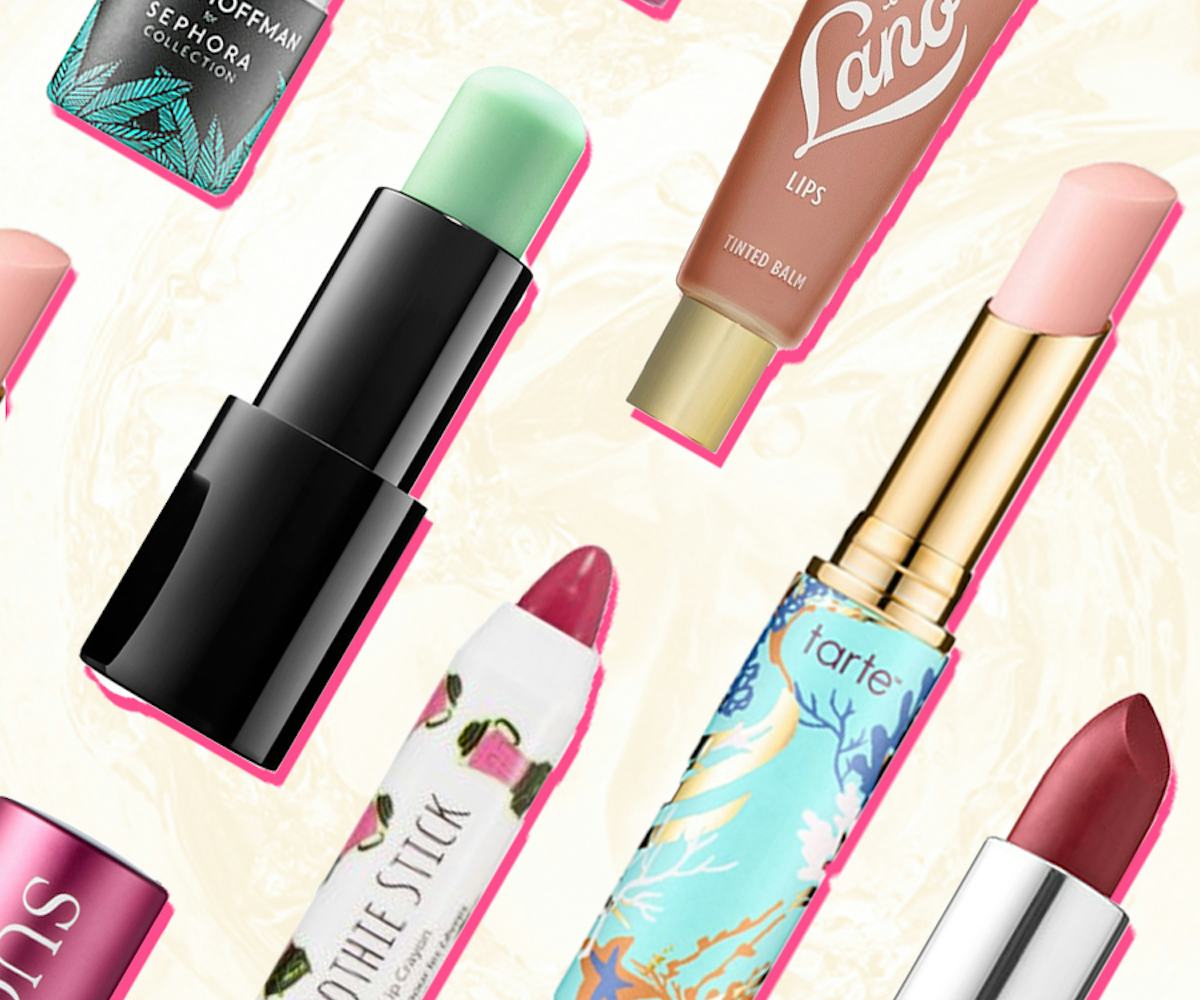 The 13 Balms That Will Save Your Lips This Summer
Ensure your pout is summer lovin' ready
When we think of summertime, a few things immediately come to mind: hot, hot heat, a lot of barbecuing, and plenty of time spent at the beach or poolside.
However, some of our everyday summer activities can do a number on our lips, leaving them dry, cracked, and in dire need of moisture. From the sun's powerful and harmful rays to excessive beer and sangria drinking and constant contact with harsh salt and chlorinated water, it's crucial that we keep our lips protected and moisturized. Especially if you plan on engaging in some summer love lip-locking.
With that in mind, we rounded up 13 of the best balms of the summer—and we're not talking your average tube of ChapStick. The following products are packed with extra benefits, whether they have added SPF, a moisture-filled hint of color, or a priming scrub. Some simply come in such adorable packaging, we can't help but want to include them in our beach bags.
Click through the gallery below to check out our favorites of the season, and prepare to have a perfectly soft pout, all summer long.
Frank Body, Lip Scrub And Lip Balm Duo, $14.95, available at Frank Body.
Herbivore, Coco Rose Lip Conditioner, $22, available at Herbivore.
The Beauty Crop, PBJ Smoothie Stick, $14.95, available at Birchbox.
Lano, Tinted Balm, $18, available at Shen Beauty.
Ardency Inn, Modster Lip Balm & Primer, $25, available at Ardency Inn.
Burt's Bees, Ultra Conditioning Lip Balm With Kokum Butter, $4, available at Burt's Bees.
Tarte, Quench Lip Rescue, $19, available at Tarte.
TONYMOLY, Mini Lip Balm SPF 15, $10, available at Urban Outfitters.
Tatcha, Gold Camellia Nourishing Lip Balm, $36, available at Sephora.
Lush, Honey Trap Lip Balm, $7.95, available at Lush.
Mara Hoffman For Sephora Collection, Kaleidescape Tinted Lip Balm, $18, available at Sephora.
Fresh, Sugar Poppy Tinted Lip Treatment, $24, available at Fresh.
The Estee Edit by Estee Lauder, Cocobalm, $22, available at Sephora.