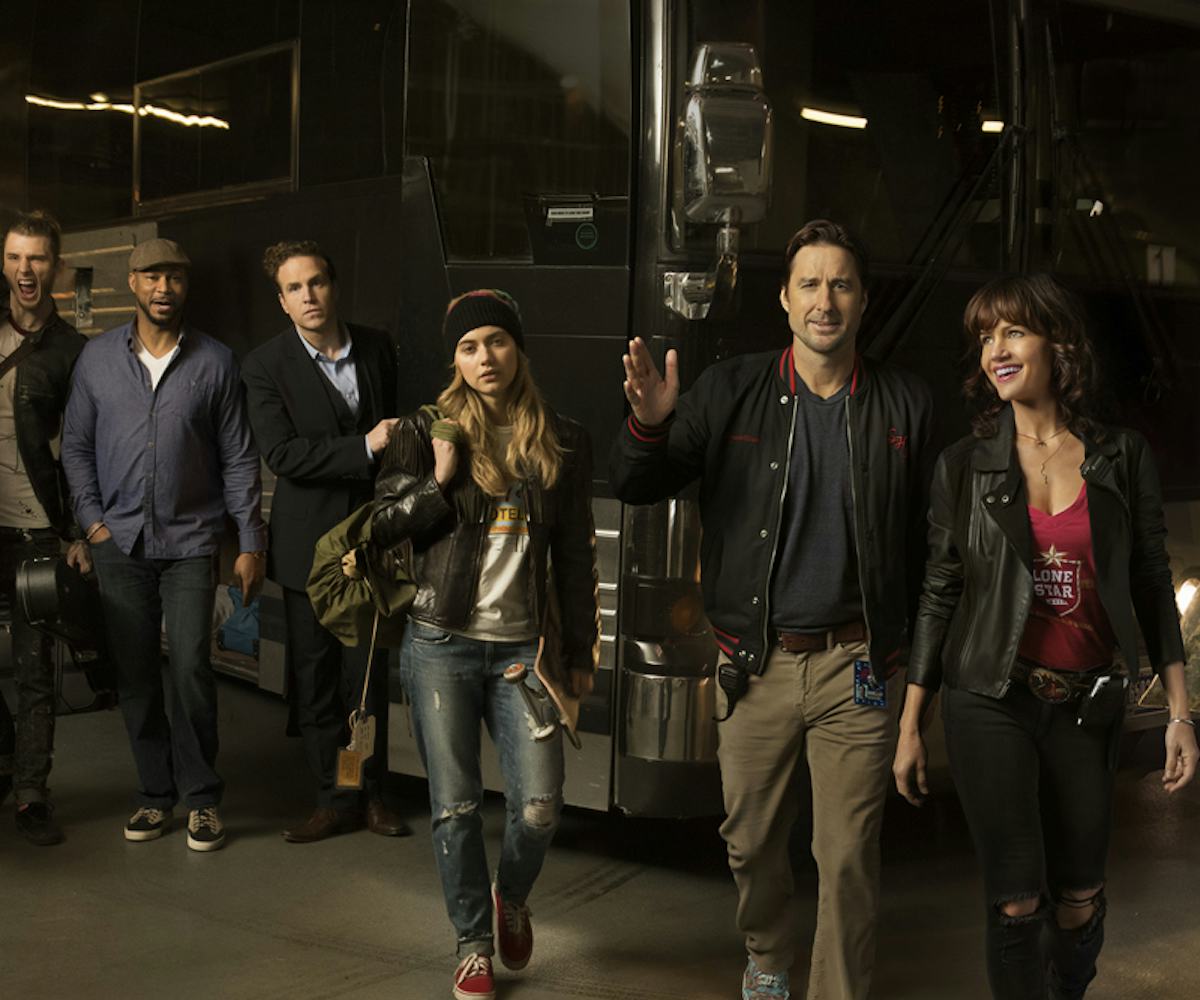 Photo via Showtime
11 Television Shows That You Should Watch This Summer
There was a time not long ago when the summer months represented a TV wasteland, filled with mid-season replacements and reruns of your favorite shows. But this is the Golden Age of Television people, and in this age of prestige shows and 24/7 binge-watching, both networks and streaming giants are in an arms race to produce content worthy of your increasingly divided attention.
Ahead, 11 shows that you should watch this summer.
Chelsea, May 11 (Netflix)
When Chelsea Handler signed a mega-deal with Netflix back in June of 2014, no one really knew what to expect. Would she continue the talk show format she perfected at her former network E!, or would Netflix's streaming model inspire her to try something totally new? Handler's docu-series for Netflix, Chelsea Does, gave us a hint at Handler's new direction into the headier fare. In 30-minute episodes, three times a week, Handler will combine the studio audience format with taped segments of her traveling around the world. The show promises celebrity guests, but "as you've never seen them before, engaging in thought-provoking, yet hilarious conversations about topics like international cultures, alternative lifestyles, education, health, sports, parenting, politics, and more." We're intrigued, and you should be too. 
Lady Dynamite, May 20 (Netflix)
You probably don't know Maria Bamford's name yet, but you will. The veteran comedian and performer is a favorite of other comedians for her surreal style and openness about her struggle with mental illness—Bamford is bipolar—but if there's any justice in the world, Bamford will become a known quantity thanks to her new Netflix comedy. The autobiographical, 13-episode show will follow Bamford's character as she tries to rebuild her life after a mental breakdown (it's a lot funnier than it sounds, trust us). And in a testament to how loved Bamford is by the comedy community, Sarah Silverman, Tig Notaro, Adam Pally, Patton Oswalt, Ana Gasteyer, Jenny Slate, and more are all slated to make appearances. 
Preacher, May 22 (AMC)
Seth Rogen and his producing/writing partner Evan Goldberg have conquered the movie world, so it only makes sense that the unstoppable duo is taking their talents to the small screen. But instead of doing more of the same—dick jokes, weed jokes, and more dick jokes—the two have taken on the challenge of adapting a popular but notoriously hard-to-film graphic novel about a holy man (Dominic Cooper) who sets out on a mission to find God. Expect stylized violence, themes of life and death, and a character named Arseface, who looks exactly as he sounds...
Feed the Beast, May 31 (AMC)
Shockingly, no one has yet to make a great television drama set in New York's cutthroat restaurant industry. This oddly named new show from AMC will change that, as David Schwimmer and Jim Sturgess star as best friends who open their dream restaurant as outside forces like the mob seek to do them in. Sturgess still has a built-in fan base from his dreamy role in Across the Universe, and Schwimmer is coming off a career-reviving performance as Robert Kardashian in American Crime Story, so if the writing is good, this show can really sizzle. 
Outcast, June 3, (Cinemax)
With shows like Banshee and The Knick, Cinemax is quietly establishing itself as a quality network (that it's owned by HBO doesn't hurt), and their upcoming horror/drama, Outcast, looks to add to that sheen. Based on Walking Dead creator Robert Kirkman's comic book series, the pitch black show stars Patrick Fugit as a man who, possessed by demons his entire life, sets out on a quest for answers. In a massive vote of confidence, the network has already renewed Outcast for a second season. 
O.J.: Made in America, June 11 (ABC)
The astounding success (and quality) of American Crime Story: The People vs. O.J. Simpson, sparked everyone's interest with the so-called "trial of the century" and the deeply polarizing figure at its bleeding heart. But unlike most projects that would cynically try and capitalize off that success, this five-part, eight-hour documentary was in the works long before the FX miniseries premiered, and is being hailed as a landmark achievement by those who have seen it. Get ready.  
Roadies, June 26 (Showtime)
Let's face it: When it's come to making movies, Cameron Crowe has lost his touch. The director's last few attempts at recapturing the magic of Almost Famous and Jerry Maguire have fallen flat (Aloha, anyone?). So not only is Crowe testing out his storytelling chops on the more flexible medium of episodic TV, but he's also returning to the world he knows most intimately—rock n' roll. And in a clever twist, the series will be told from the perspective of the unheralded heroes of the show's title. Carla Gugino, Luke Wilson, Imogen Poots, and Machine Gun Kelly help round out the sprawling cast, and none other than J.J. Abrams serves as producer. High hopes, we have.
The Night Of, July 10 (HBO)
John Turturro stars as a lawyer who takes on the case of a young Pakistani man (played by rising star Riz Ahmed) charged with murdering a girl on Manhattan's Upper West Side. That's the basic premise of this new HBO miniseries, but with acclaimed filmmaker Steven Zaillian at the helm, and award-winning crime novelist Richard Price handling script duties, The Night Of  is aiming much higher than simple whodunit. According to a press release, it "delves into the intricacies of a complex New York City murder case with cultural and political overtones," and investigates "the legal proceedings, the criminal justice system, and the feral purgatory of Rikers Island, where the accused await trial for felony crimes." Think The Wire meets True Detective. 
Stranger Things, July 15 (Netflix)
The only thing you need to know about this upcoming drama is that it stars Winona Ryder. No, seriously.
Vice Principals, July 17 (HBO)
To this day, Eastbound & Down remains maybe the cultiest of HBO's cult classics. Those who love it are obsessed with it, and those who don't haven't seen it. So it makes sense for the network to bring back the creative team behind that baseball comedy and see what havoc they can wreak in a high school. Danny McBride and Walton Goggins star as rival vice principals whose life goal is to out-vice-principal each other. The batshit trailer should give you an idea if this show is your jam or not, but we reckon the answer is a yep. 
The Get Down, August 12 (Netflix)
Baz Luhrmann's highly anticipated musical drama tells the story of a group of teenagers coming of age through music and song on the gritty streets of '70s-era Bronx. Jaden Smith has a recurring role, but otherwise, the young cast is made up of mostly unknowns. Expect that to change very, very quickly, as the show has "sensation" written all over it.