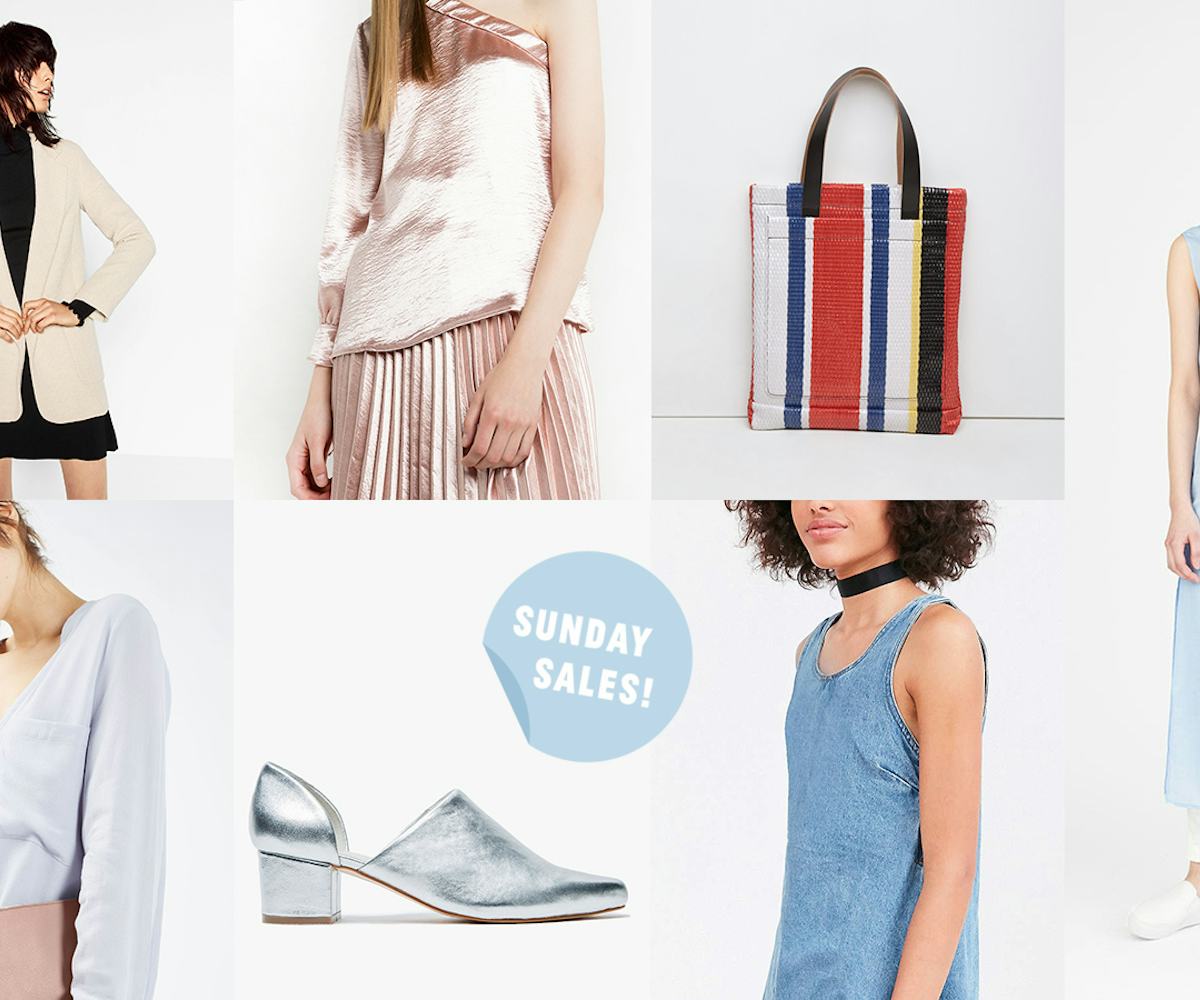 Sunday Sales: 13 Things To Snag On Sale Right Now
The sweetest deals out there, this week
In this week's edition of Sunday Sales, we're all about a good deal that we can wear well into next season.
We know, we know, it's going to be cold for another few months, but our minds are already set on spring. How can we resist? From pastel shirtdresses to sequined sandals to mind-boggling designer steals (tropical print Proenza! Striped leather Marni!), this week's offerings are sure to please.
Below, check out our favorite early spring picks on sale this week.
Zara, Long Blazer, $29.99, available at Zara.
Proenza Schouler, Tropical Floral Print Mini Skirt, $469, available at Barneys Warehouse.
Esprit by Opening Ceremony, Plaid Cropped Jacket, $118, available at Opening Ceremony.
Pixie Market, Pale Pink Satin One Shoulder Blouse, $28, available at Pixie Market.
Siizu, The Shirt Dress, $88, available at Siizu.
Intentionally Blank, Perf-Hi In Silver Metallic, $157.99, available at Need Supply Co.
Wilfred Almeida Dress, $59.99, available at Aritzia.
Modern Citizen, Lane Midi Slip Dress, $57.40, available at Modern Citizen.
BDG, Scoop Neck A-Line Denim Mini Dress, $39, available at Urban Outfitters.
& Other Stories x Rodarte, Sequin Wedges, $53, available at & Other Stories.
Topshop, Canton Leather Clean Clutch Bag, $35, available at Topshop.
Marni, Woven Leather Bag, $381, available at La Garçonne.
Alice McCall, Wildest Dreams Playsuit, $190, available at American Two Shot.