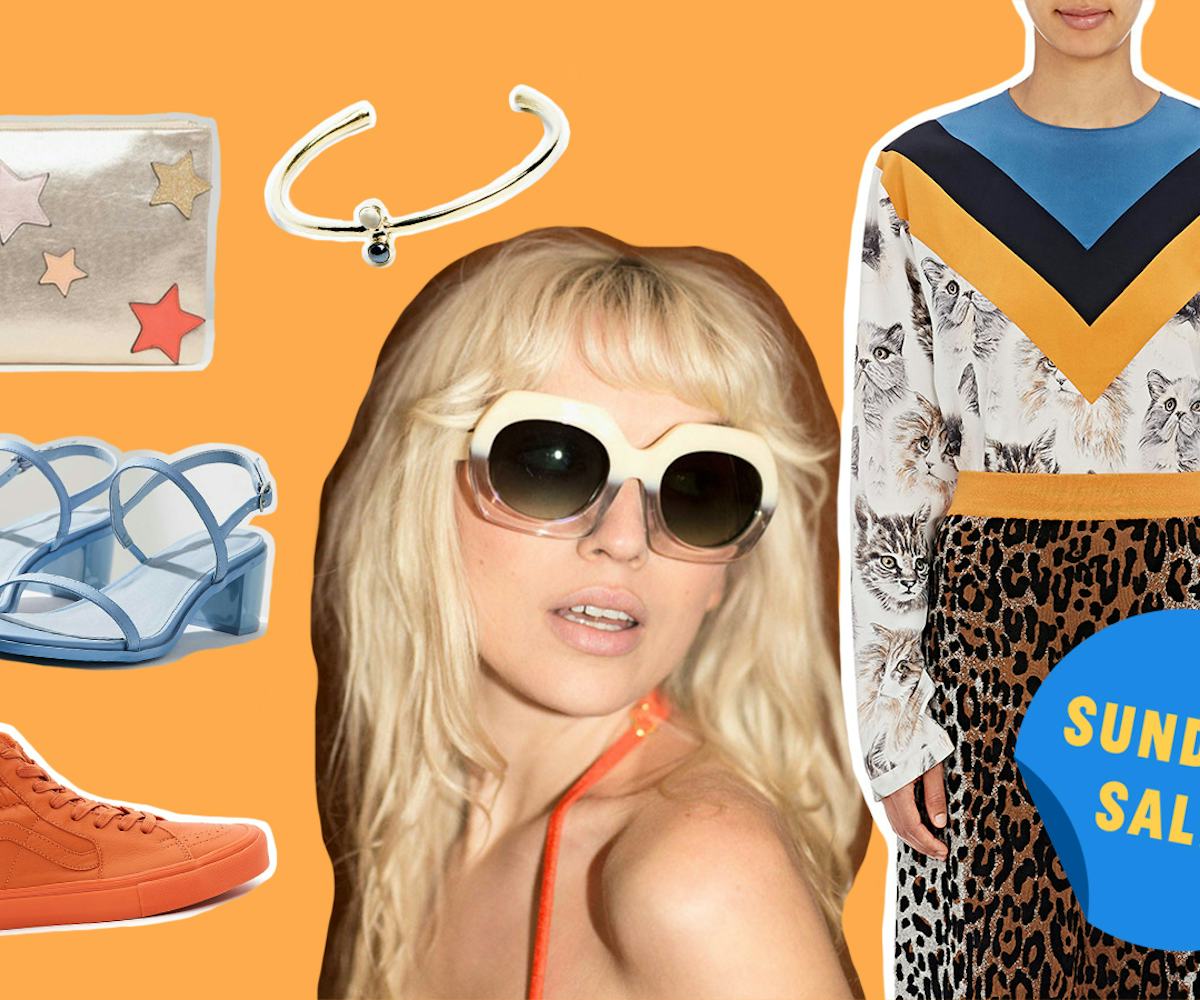 Sunday Sales: 14 Things To Snag On Sale Right Now
The sweetest deals out there, this week
The seasonal sales continue, and so does our knack for deal hunting. In this week's edition of Sunday Sales, we rounded up the spring wardrobe staples that you probably already have on your wish list—only at deep discounts you'll most certainly appreciate. From statement sunnies and bags to a floral brocade blazer—and of course, the bra top that can be worn over all of your favorite tees—you'll want to grab these before they're gone for good. Click through the gallery below to check out the 14 steals of the week—your wallet will thank you for it.
Veda, Crown Dress, $294.99, available at Need Supply Co.
The Jetset Diaries, Last Flowers Jacket, $133, available at The Jetset Diaries.
Pixie Market, Circle Ring Zipper Culottes, $69, available at Pixie Market.
Urban Outfitters, Mini Block Heel Sandal, $29.99, available at Urban Outfitters.
Genuine People, High Waist Belted Crop Pant, $142, available at Genuine People.
Topshop, Matte Shine Bomber, $30, available at Topshop.
Steven Alan, Ivory Fade Montague, $157.50, available at Bona Drag.
Stella McCartney, Crepe De Chine Blouse, $229, available at Barneys Warehouse.
Nali, Envelope Clutch Bag With Star Detail, $28, available at ASOS.
Samantha Pleet, Cloud Dress, $202, available at American Two Shot.
Zara, Printed Top With Knot, $12.99, available at Zara.
Vans for Opening Ceremony, VT Sk8-Hi Lx Sneaker, $72, available at Opening Ceremony.
Patricia Chang, Small Mouse Bag, $136.50, available at Shopbop.
Odette, Double Aura Cuff In Brass With Hematite And Moonstone, $129, available at No. 6.