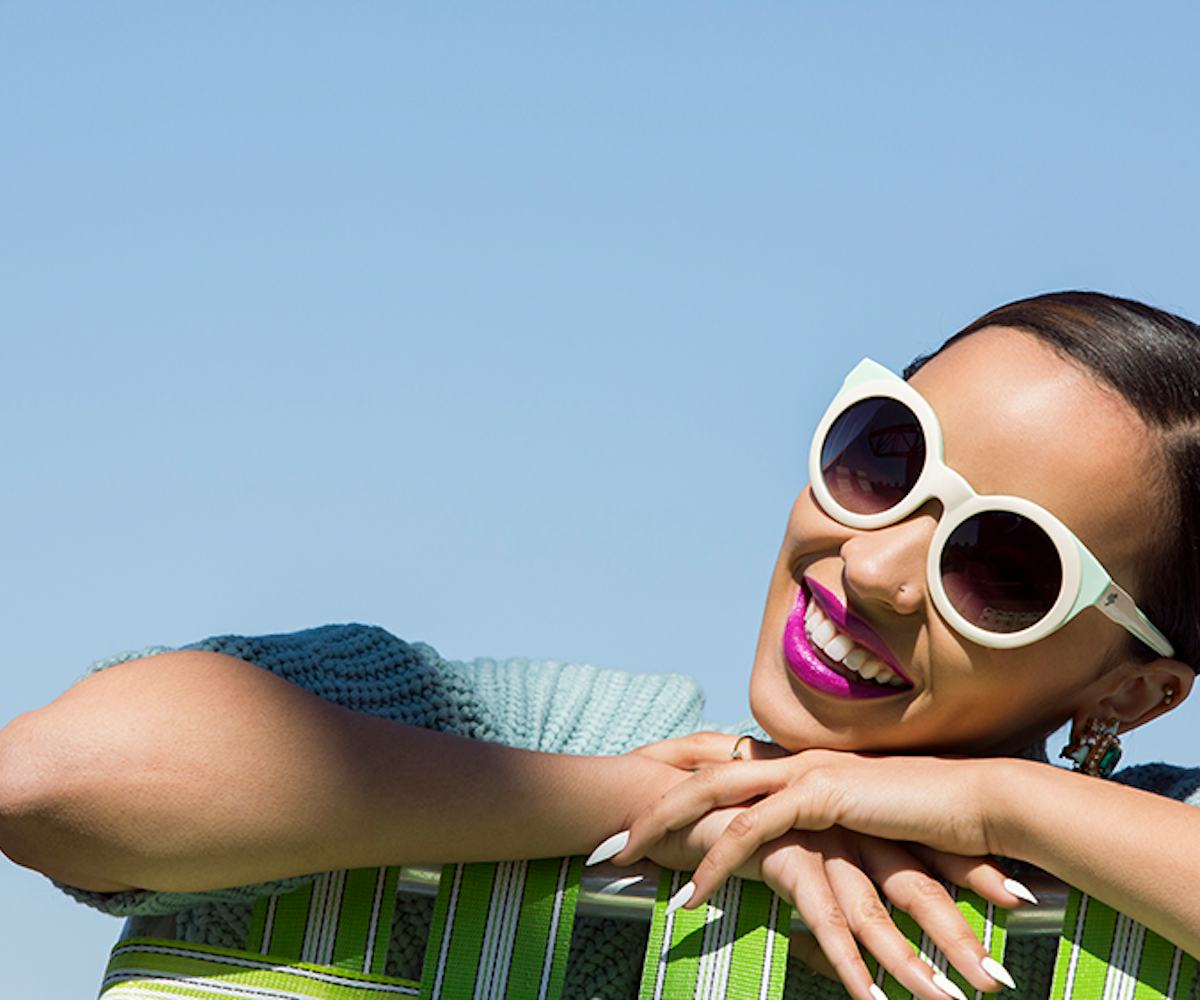 photo by colin leaman
throw shade
the ultimate guide to finding your summer sunglasses soulmate.
When it comes to prepping for Memorial Day weekend, one needs to keep the three S's in mind: SPF, sun, and sunglasses.
The first two are sort of no brainers, but the third, we'll admit, can get a little tricky. That why we scoured the 'net for the coolest round, cat eye, and aviator sunglasses worth packing in your weekender bag. From a floral pair courtesy of Dolce & Gabbana to Le Specs' unique circular sunnies, there's literally something for everyone. 
Check them out in the slideshow! After all, your future's so bright....well, you know the rest. 
Crap Eyewear Sunglasses -- $58
Roland Mouret Sunglasses -- $375
Jeepers Peepers Sunglasses -- $34.30
Dolce & Gabbana Sunglasses -- $970
Crap Eyewear Sunglasses -- $56
Karen Walker Sunglasses -- $280
Preen by Thornton Begrazzi Sunglasses -- $355
Elizabeth and James Sunglasses -- $195
Cutler and GrossSunglasses -- $500
Stella McCartney Sunglasses -- $250
Kuboraum Sunglasses -- $466.72
Barton Perreira Sunglasses -- $525
3.1 Phillip Lim Sunglasses -- $298