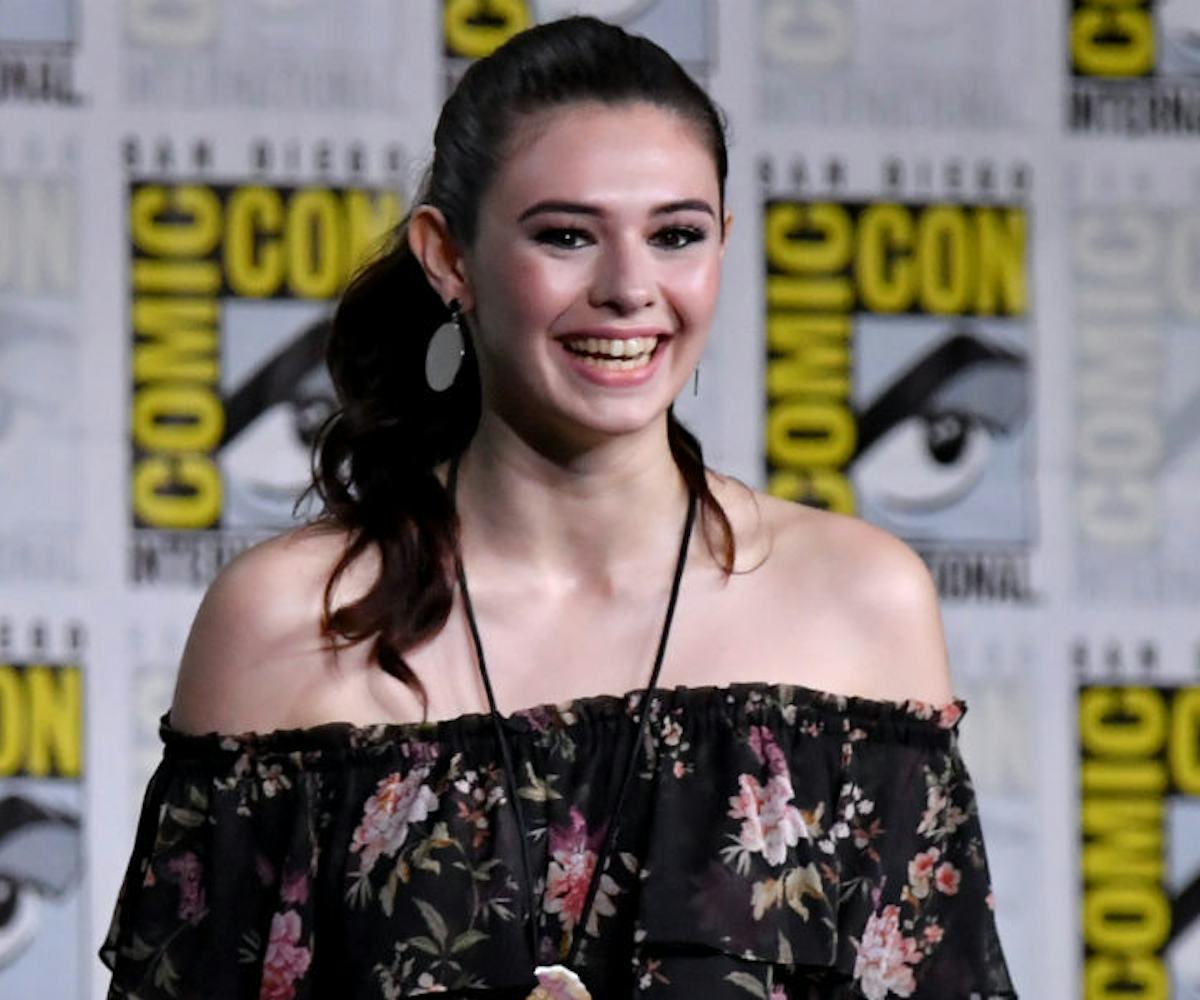 Photo by Mike Coppola/Getty Images.
'Supergirl' Casts TV's First Transgender Superhero
More news has come out of this weekend's Comic-Con that doesn't involve new Riverdale content or Millie Bobby Brown's upside down makeup. It was announced during the conference that trans actress and LGBTQIA+ activist Nicole Maines would become the first ever trans superhero on television.  
Maines will star in the fourth season of the CW's Supergirl. She will play Nia Nal, known as Dreamer, who is described as being "a soulful young transgender woman with a fierce drive to protect others" by Deadline. Maines spoke with Variety about making history with her new role and said that the news hasn't, really, sunk in yet. "It feels fitting to say with great power, comes great responsibility," she shared. "I'm nervous because I want to do it right."
She wants viewers to understand that trans individuals can be whoever and do whatever they want. "We can be superheroes, because in many ways we are," she said. Maines also made sure to note that her character is trans, but her story line doesn't just revolve around that. "Nia is so much more than 'the trans superhero,'" she says. "She is a reporter. She is hopeful. She is good. She is powerful. She is wise. She's caring. She's such a good friend. And I want Nia to be so many things before she's trans."
See Maines' character on the small screen when Supergirl returns October 14. You can also check out her full interview with Variety here.