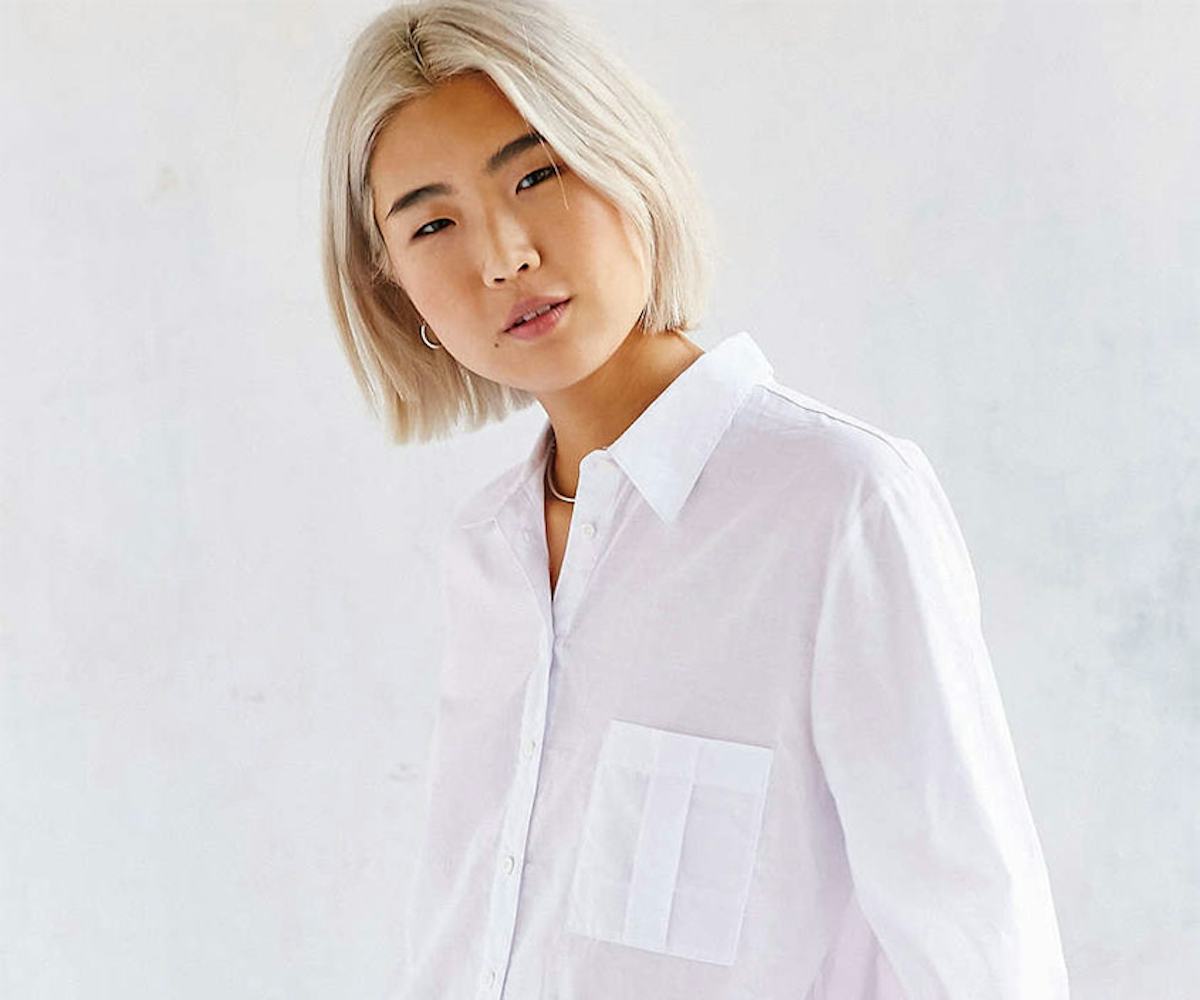 Breezy Bell-Sleeve Tops Bring The '70s Back In A Big Way
channel your inner flower child
The best way we know how to channel another era is to dress like that era. The question is how to take cues from trends back then and implement them into today's world without looking like you're wearing a costume. We challenge you to try our new favorite old trend—the bell sleeve. Something that can either make you feel like you've stepped straight out of the 1970s or straight out of the 1990s—take your pick. The good thing is now that bell sleeves have come back into style, contempary designers are putting their take on the trend with bright colors and by playing with the length of the sleeves so they don't feel as costumey. Gradually add these pieces to your everyday look—here are 10 of our favorites, ahead. 
Topshop, Textured Flared Sleeve Top, $80, view at Topshop.
Free People, Forever and Ever Lace Top, $168, view at Free People.
Martel, Bell Sleeve Button Down Shirt, $49, view at Urban Outfitters.
Zara, Bell Sleeve Top, $25, view at Zara.
Intermix, Bell Sleeve Lace Up Sweater, $350, view at Intermix.
Rachel Pally, Luxe Rib Adelisa Top, $165, view at Rachel Pally.
Lira, Oversized Bell Sleeve, $50, view at Asos.
Marni, Bell Sleeve Top, $770, view at Farfetch.
Forever 21, Boxy Crisscross-Side Top, $24, view at Forever 21.
Mother of Pearl, Varden Bell Sleeve Top, $525, view at Shopbop.