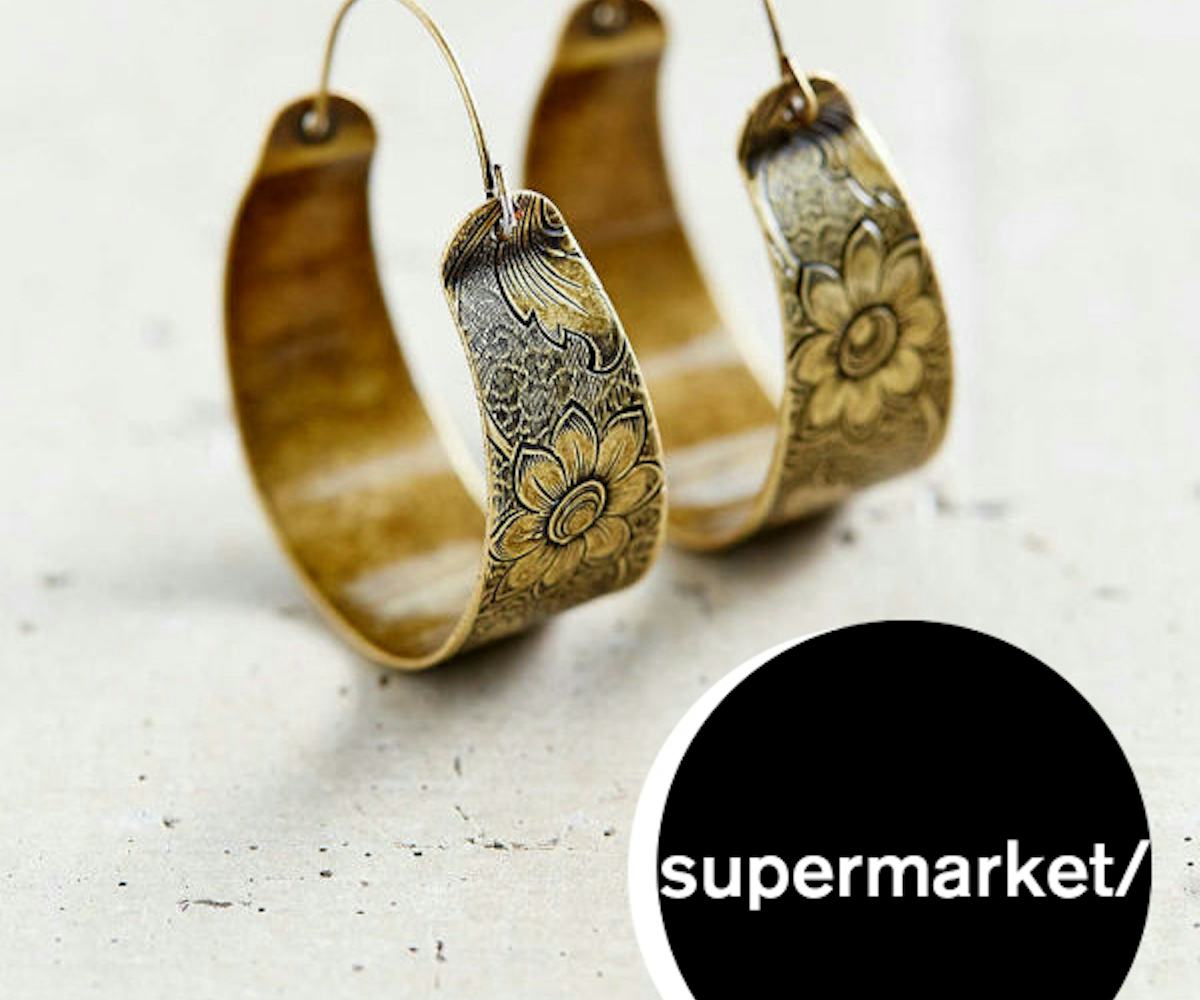 10 Gold Hoop Earrings That Will Up Your Style
Circling back to the throwback trend
If you're anything like us, then you're itching for some new ear jewelry to spice it up a bit, now that hats are a thing of the past. Products of the '80s and '90s, gold hoop earrings are our current obsession, and we thought you might be into them too. Yes? Good. Whether you're channeling Khloé Kardashian in huge hoops or rather rocking a tiny hoop that wraps right around your earlobe, we've got you covered. With so many styles, it can get confusing, so make sure you're starting with something simple. Take dainty danglers for a spin before investing in a pair of door knockers in an unexpected shape or with fun accents. If you want earrings that will last, this is one of those items worth splurging on. Pay extra for real gold and get earrings that will last you a lifetime. We support it. Check out our favorites in the gallery, below.
Catbird, Hoop Dream Earrings, $88, available at Catbird NYC.
Jennifer Fisher, 2in Square Hoop Earrings, $250, available at Jennifer Fisher.
Tomtom Jewelry, Brasilia Earrings, $170, available at Tomtom.
Urban Outfitters, Escape Hoop Earring, $18, available at Urban Outfitters.
Target, Plain Hoop Earrings, $12.99, available at Target.
Maria Black, Solar Gold and Silver-Plated Hoop Earrings, $340, available at Net-A-Porter.
ASOS, 40mm Chain Hoop Earrings, $26, available at ASOS.
Pamela Love, Tribal Spike Hoop Earrings, $198, available at Pamela Love.
Venessa Arizaga, Kiss The Cook Earrings, $150, available at Venessa Arizaga.
Forever 21, Oversized Hoop Earrings, $3.90, available at Forever 21.