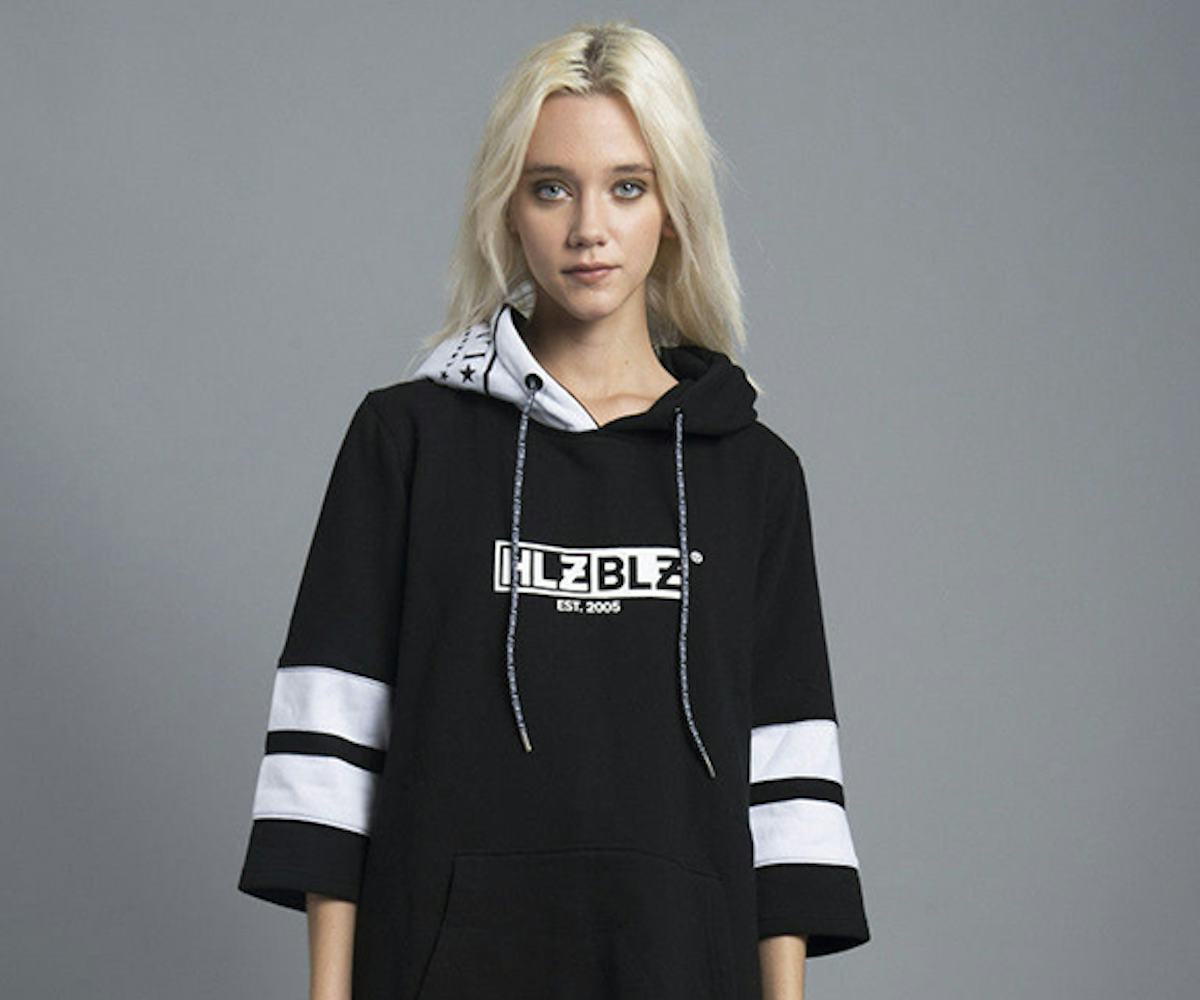 Hooded Sweatshirts To Get You Through The Cold
supermarket: hooded sweatshirts
We know what you're thinking—a hooded sweatshirt? Really? YES, really. They aren't just for running errands or walking the dog anymore. You can actually make them look cute and put together if done right. There are so many amazing streetwear brands that have surfaced that make amazing hooded sweatshirts, with new takes, prints, and fits that will make your old college hoodie feel like a thing of the past. Wear them oversized (a la your old boyfriend's sweatshirt you stole after one week of hanging out with him) or get one with a cropped sleeve, and pair with some skinny jeans and a heeled bootie for the winter. Try one with longer sleeves to make more of a statement, or get one in a color you wouldn't normally think of. Wearing a hoodie doesn't have to mean you look like a slob. With athelesuire and streetwear so prominent right now in fashion, you can really take these pieces of clothing you never thought of wearing out of the house and play with them. Have fun, be comfortable, and on trend all at once!
Adidas Originals, Leaf Camo Hoodie Sweatshirt, $75, view at Urban Outfitters.
Stussy, Chrome Dot Hoodie, $42, view at Stussy.
Off-White, Oversized Flower Power Hoodie, $189.68, view at Farfetch.
Vans x Eley Kishimoto, Sourpuss Pullover Hoodie, $59.50, view at Vans.
Palace, SB Hood Multi, $165, view at Palaceskateboards.
Thrasher, Skate Mag Hood, $44.95, view at Thrasher Magazine.
HLZ BLZ, Bad Girl Hoodie Dress, $72, view at NYLON Shop.
Vetements, Hooded Logo-Print Sweatshirt, $586, view at Matchesfashion.
Anti Social Club, Know You Better, $65, view at Anti Social Club.
Golf, Flognaw University Hoodie, $90, view at Golf.