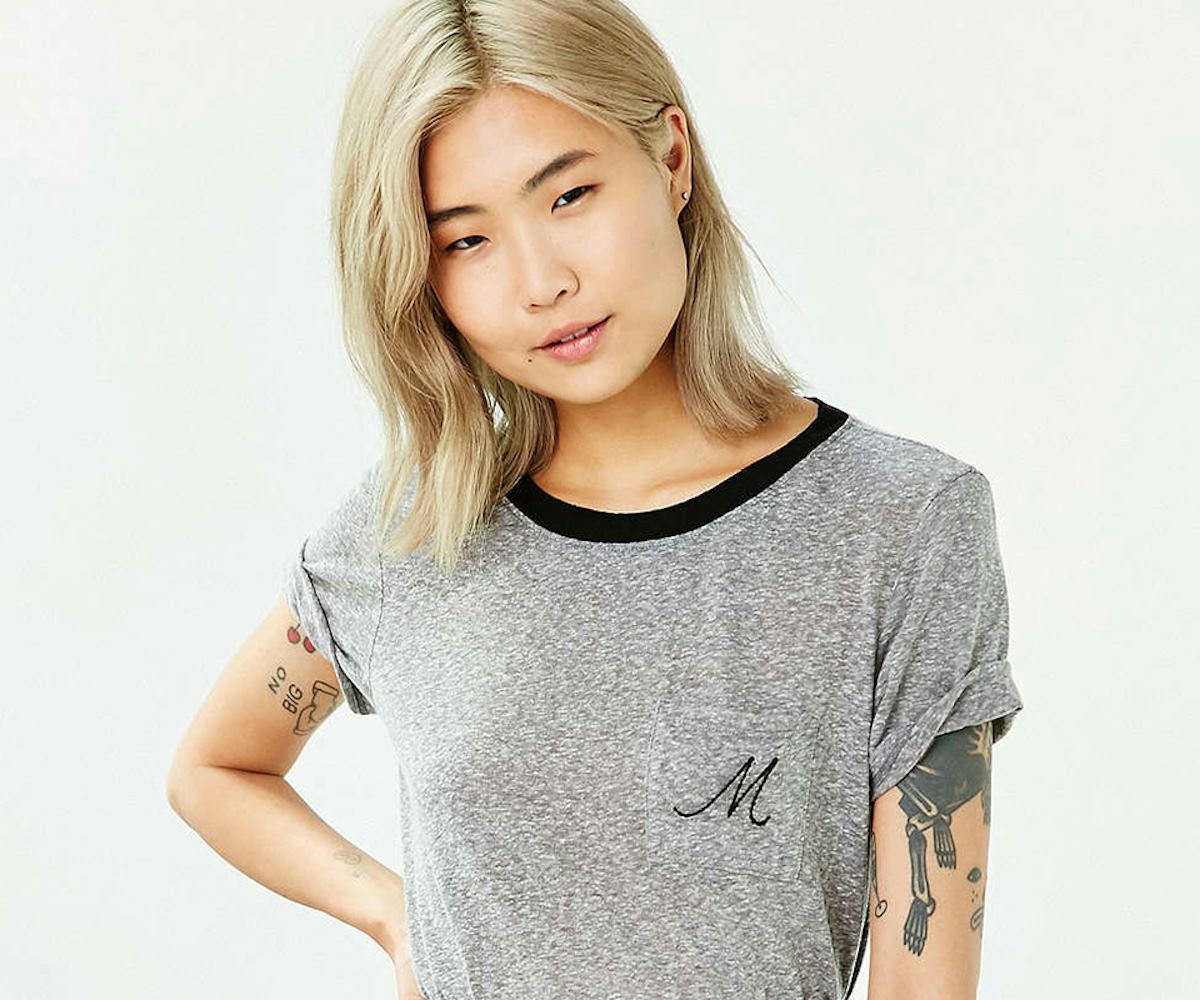 The Best Pieces of Clothing and Accessories To Customize Right Now
supermarket: custom clothing and accessories
We all love things with our own stamp on them, something that makes our clothing and accessories unique and no one elses. There's a big trend happening of personalizing your clothing and accessories, whether it be with initals, sayings, or even a hashtag. This is not only for classic leather bags—you can put your stamp on shoes, shirts, and jewelry. You name it, you can personalize it at this point. It's a great way to wear something that you know no one else will have, and it's also a great idea for a gift for your mom, your sister, or best friend. Trying to build your brand or social media following? You can be a walking ad for what you need to promote by getting your Instagram handle or nickname on the back of a shirt. It's a genius way to create buzz around yourself. Check out our favorite pieces in the gallery to make your own.
Marieclaire St John, DressShirt 1, $445, view at Marieclaire St John.
Rivet & Thread, Drawstring Bucket Bag, $268, view at Madewell.
Truly Madly Deeply, Initial Pocket Ringer Tee, $19, view at Urban Outfitters.
The M Jewelers, Nameplate Necklace, from $99, view at The M Jewelers.
Express, Original Fit Monogrammed Portofino Shirt, $49.50, view at Express.
Lotuff, The Sling Backpack, $890, view at Lotuff. 
Coordinates, Horizon Ring, from $160, view at Coordinates.
The Cambridge Satchel Company, The 13 Inch Batchel with Magnetic Closure, $215, view at The Cambridge Satchel Company.
Nike, Air Max Lunar90 NikeiD, $165, view at Nike.
Double Trouble, Custom Embroidered T-Shirt, $59.28, view at Double Trouble.