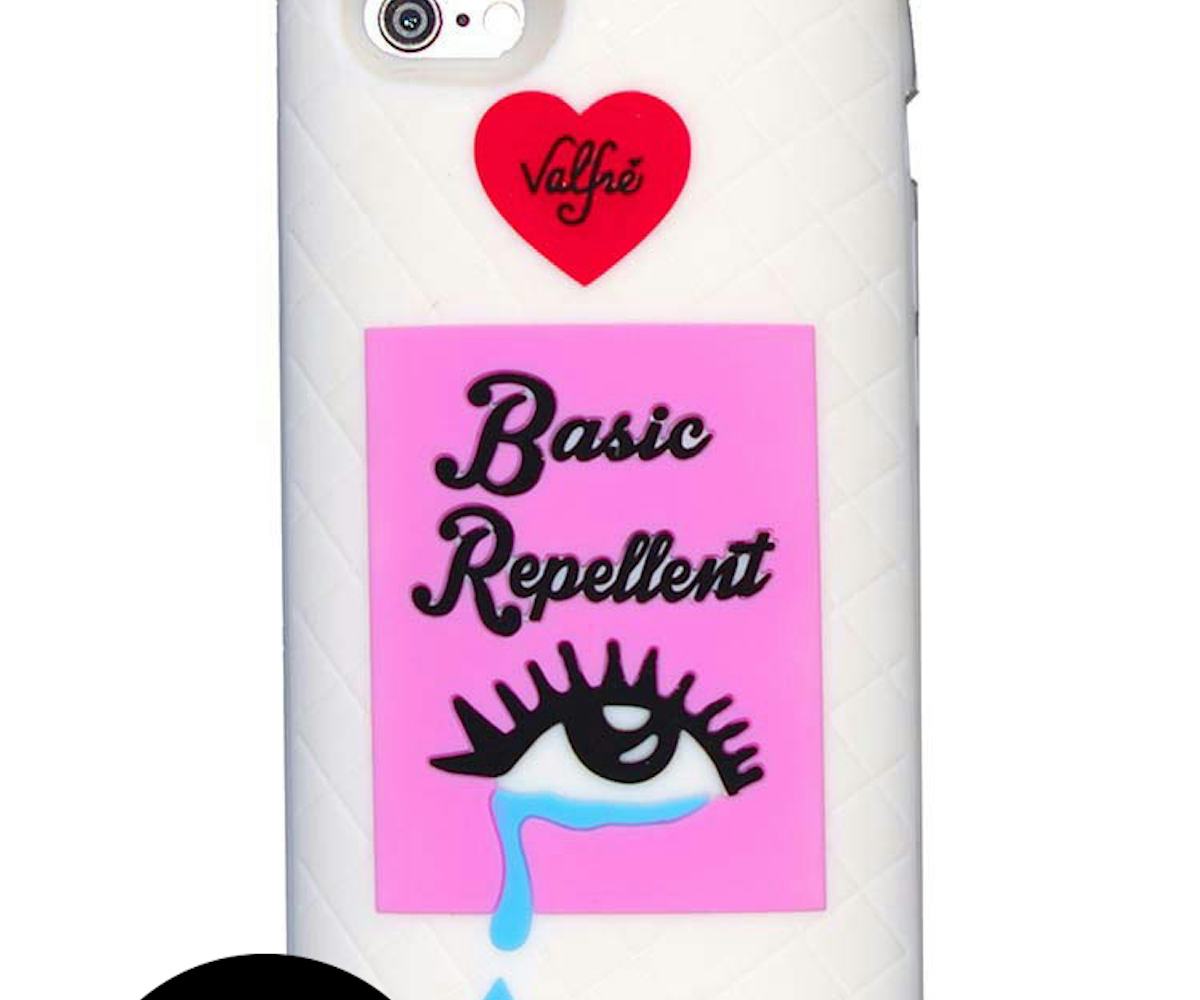 Photo courtesy of Forever21.
The 10 Best Phone Cases To Make Your Statement
We all know that accessories can make an outfit, but your best accessory—and the one you're ALWAYS with—is your phone. No one can deny that, so obviously you need to dress your phone up to best make your outfit better. A phone case is something that can help you feel like you're more creative and more fun depending on what you pick. There are literally a million and one options, so choose carefully, and luckily: You could literally change the case every day because like you—they can be dressed up or down. If you want one you can keep on for a long period of time, go for a classic black and white. Or if you're on your phone 24/7 and your battery is constantly dying—go for the a case with an extra battery pack so that your phone will never die. They say you can't judge a book by its cover, but can you judge people by their phone's case?
Sonix, Bahama iPhone 6/6+ Case, $39.99, available at the NYLON Shop.
Skinnydip, I Love Tacos iPhone 6/6s Case, $20, available at Urban Outfitters.
Shop Jeen, So Furry Blue iPhone Case, $25, available at Shop Jeen.
Apple, Uncommon Deflector Case for iPhone 6, $34.95, available at Apple.
ASOS, Rainbow Ombre iPhone 5 Case, $14, available at ASOS.
Mophie, Juice Pack Reserve for iPhone 6/6s, $59.95, available at Mophie.
Marc Jacobs, Door Knob iPhone 6 Case, $26.40, available at Marc Jacobs.
Society6, iPhone 6 Slim Case in 'Real Marble by Grace,' $35, available at Society6.
Valfre, Basic iPhone 6 Case, $38, available at Forever 21.
Moschino, Cleaning Spray iPhone 6 Case, $95, available at Net-a-Porter.