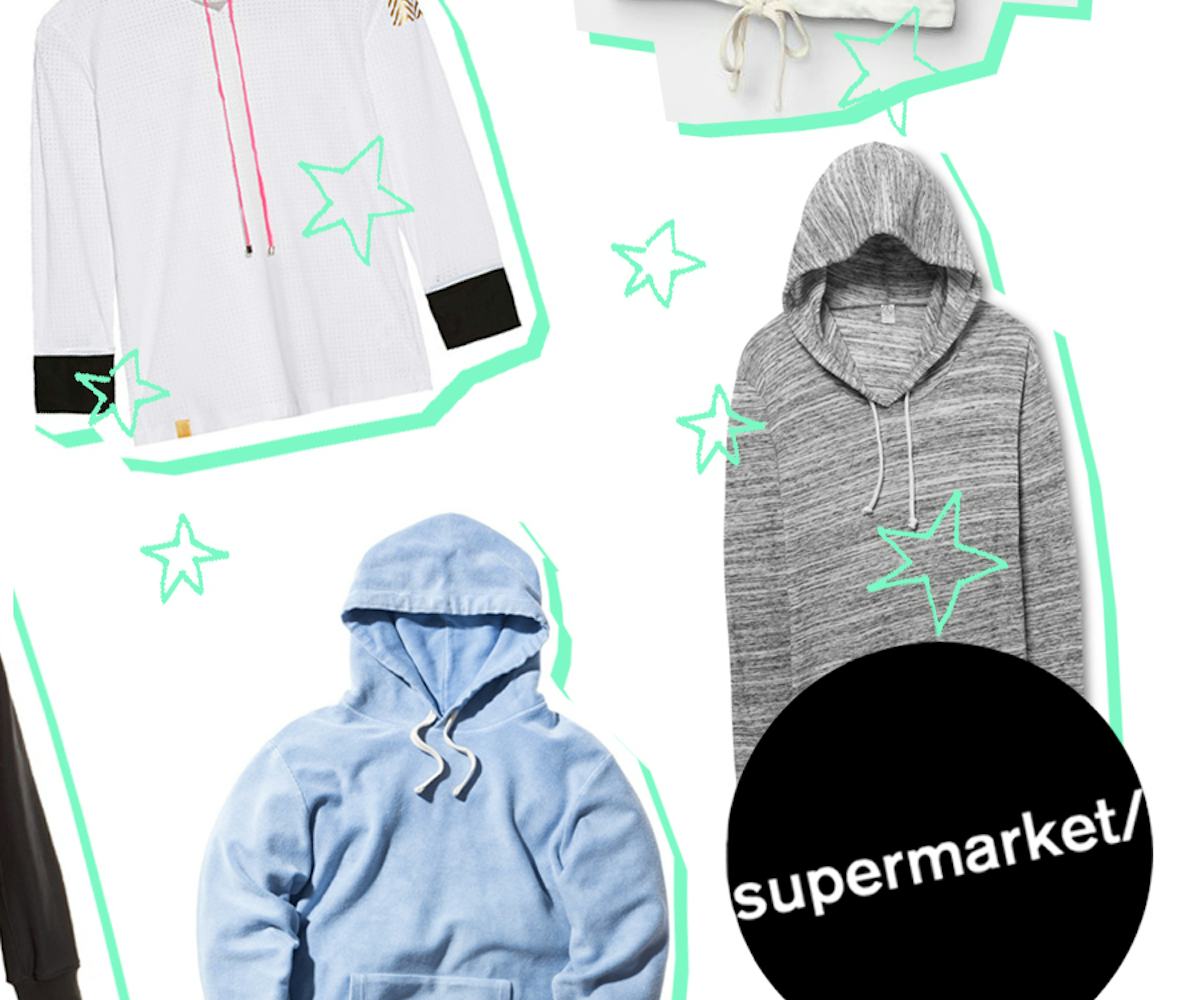 10 Live-In Sweatshirts You'll Never Want To Take Off
Nor should you with these picks
It's time for you guys to update your loungewear. Considering you've probably thought about, or maybe even worn, that old hoodie from an ex-boyfriend out, a sweatshirt makeover is in order. We know, sometimes a sweatshirt is just too comfortable to change out of. We suggest you take your leisurewear to another level and get something that is comfortable but that doesn't feel like a Netflix and Chill-only outfit. Try and find something plain, sans huge logo or picture; something that matches and goes with just about anything else. The more basic the better. And of course, comfort is still key—test them out and see how soft feel.
Or check out the 10 picks that we've tested out for you in the gallery below. Will you never want to take these sweatshirts off? Probably! Are we giving you bad advice? Nah!
Kith, Reverse Williams Hoody, $140, available at Kith.
Gap, Sun Wash Stripe Baja Hoodie, $35.99, available at Gap.
Alternative Apparel, Space Dye Eco-Jersey Pullover Hoodie, $48, available at Alternative Apparel.
American Apparel, Indigo Terry Crop Pullover Hoodie, $42, available at American Apparel.
Monreal London, Perforated Stretch-Jersey Hooded Top, $141, available at Net-A-Porter.
Forever 21, Contemporary Ribbed Funnel-Neck Hoodie, $22.90, available at Forever 21.
Balenciaga, Cocoon-Back Hooded Sweatshirt, $424, available at Matchesfashion.
NSF, Rumi Hoodie, $176, available at Shopbop.
Nike, Lightweight Dri-Fit Pullover, $49.97, available at Nike.
Outdoor Voices, Catch-Me-If-You-Can Hoodie, $85, available at Outdoor Voices.