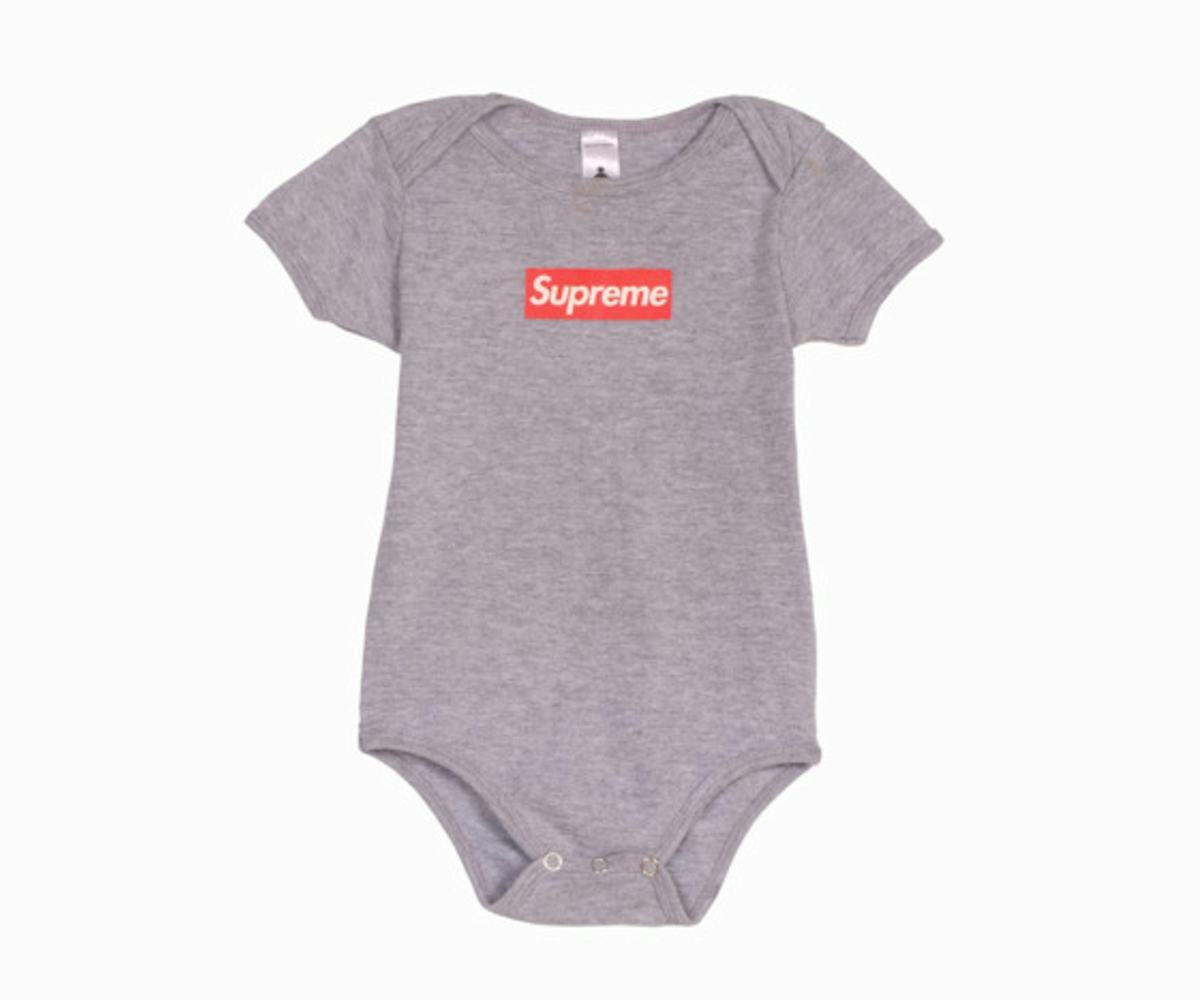 Photo courtesy of Grailed
Turn Your Baby Into A Hypebeast For Just $20,000
Want to make sure everyone knows you have a cool baby? Buy this Supreme onesie for a reasonable $20,000. The price point may be pretty high, but the knowledge that your kid is the sickest hypebeast on the playground—at least until they outgrow the onesie in a couple weeks—is priceless.
The "Stuntin' Like My Daddy" onesie (seriously, that's what's emblazoned on the back) comes from fashion designer Matthew Williams' personal archive, and was just one of the 135 rare pieces he listed today on reselling site Grailed. It's one-of-a-kind and was gifted to Williams by Supreme's founder, James Jebbia, which may explain the hefty price tag. 
According to Grailed, though, the label says the onesie comes from American Apparel and was printed in Chinatown—so it wasn't even made by Supreme. We wouldn't let our kid be caught wearing a *gasp* knockoff!
It should be noted that the proceeds from the sale of the piece go to the SOL Connect x MMW Initiative in Lamu, Kenya. Though, maybe just consider donating to the cause directly rather than dropping bricks on a tiny piece of clothing that your kid will outgrow.