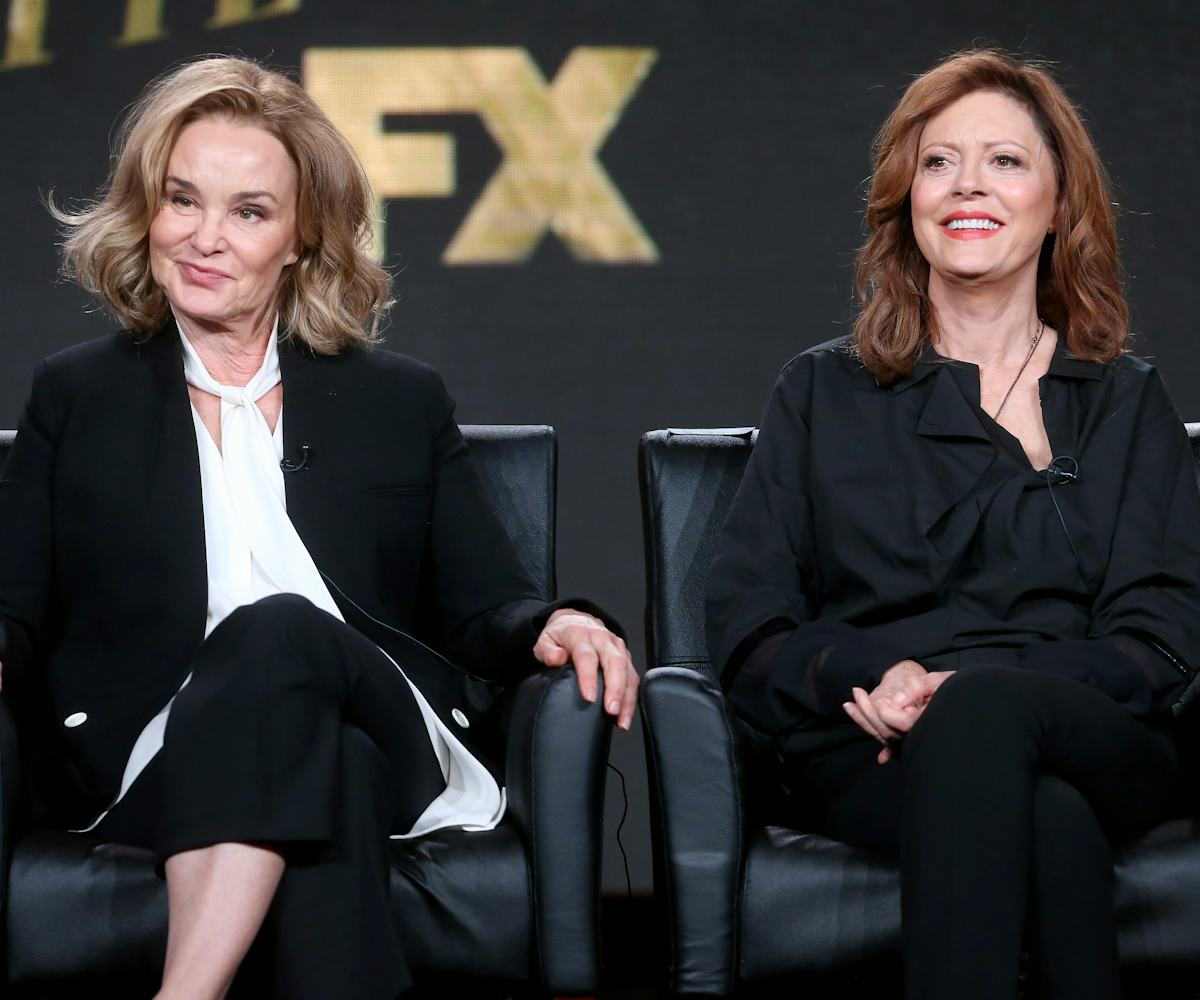 Photo courtesy of Frederick M. Brown / Getty images
Take A First Look At Susan Sarandon + Jessica Lange In Ryan Murphy's 'Feud'
They play warring actresses Joan Crawford and Bette Davis
Your new favorite show is finally coming into focus.Our first look at Susan Sarandon as Bette Davis and Jessica Lange as Joan Crawford in Ryan Murphy's Feud arrived Thursday, courtesy of a banging new Entertainment Weekly cover. The FX drama is Murphy's latest based-on-a-true-story anthology series that's taking over the airwaves. 
The first season, whose full title is Feud: Bette and Joan, will chronicle, you guessed it, the feud between the two Hollywood icons, whose storied rivalry emerged on the set of their classic horror film What Ever Happened to Baby Jane?
In an exclusive interview with the magazine, Murphy said that he believes Crawford and Davis should have been friends instead of enemies. "They should have been fighting the studio system and male patriarchy together," he said. "If they had just bonded and had a united front, they could have been so much happier and gotten so much in return."
So how does a show about two relics from Old Hollywood become relevant? Lange, for one, thinks the way Feud deals with "what Hollywood does to women as they age," will help it resonate with audiences, and Murphy agrees. "I wasn't interested in just doing this broad, campy [show]," Murphy said at FX's TCA panel. "I was interested in the idea of sexism, ageism, misogyny. Turning 40, 45, 50 and feeling like you're at the height of your powers and people saying, 'Well, you're done.'" 
Watch Sarandon and Lange go head-to-head when Feud: Bette and Joan premieres March 5 on FX.