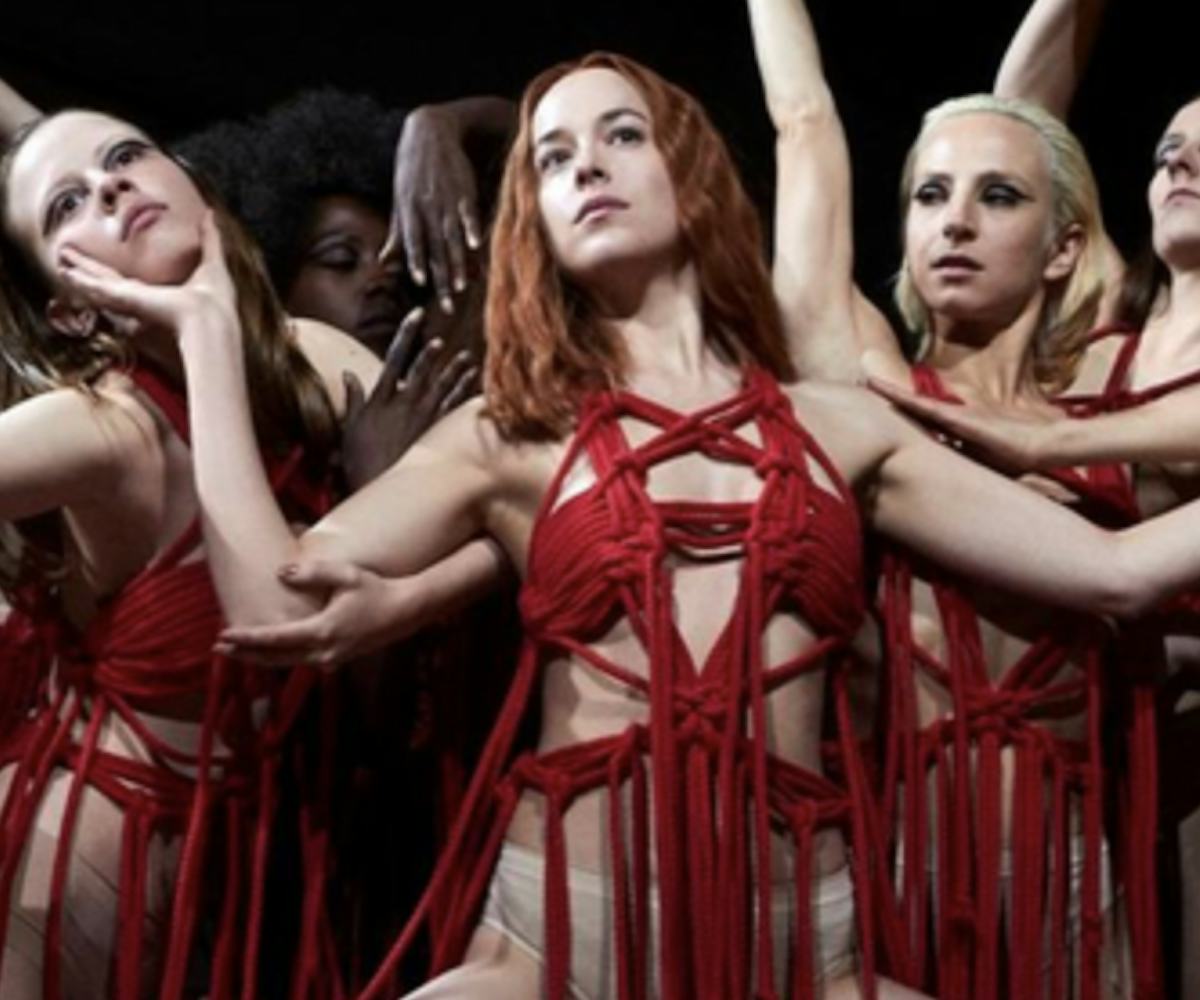 Screenshot Via YouTube.
Good Luck Going To Sleep After Watching This Hellish Trailer
Supernatural conspiracy is at work in 'Suspiria'
Back in April, CinemaCon attendees were treated to a preview of Luca Guadagnino's highly anticipated Suspiria remake. Judging from the reactions on social media, it appeared that Guadagnino's revamp would be a disturbingly gory take on Dario Argento's 1977 classic. And, if the brand-new trailer for the movie is any indication, it will be quite the psychological mindfuck as well.
The film, which has been described as a "blood-drenched tale of things gone terribly wrong at a dance academy," stars Dakota Johnson as an aspiring dancer under the tutelage of the intimidating Madame Blanc (played by Tilda Swinton). And in Amazon Studios' tense trailer for the movie, we see shots of Chloë Grace Moretz going through a mental breakdown, Mia Goth looking very disturbed, and a very creepy doctor who ominously warns, "You are living with dangerous people." All backed by Thom Yorke's eerie soundtrack, we can see why Johnson was traumatized by the film to the point of where she had to seek therapy post-filming—even the trailer is bone-chilling.
Suspiria is set to open in select theaters November 2. Watch the trailer, below, at your own risk.