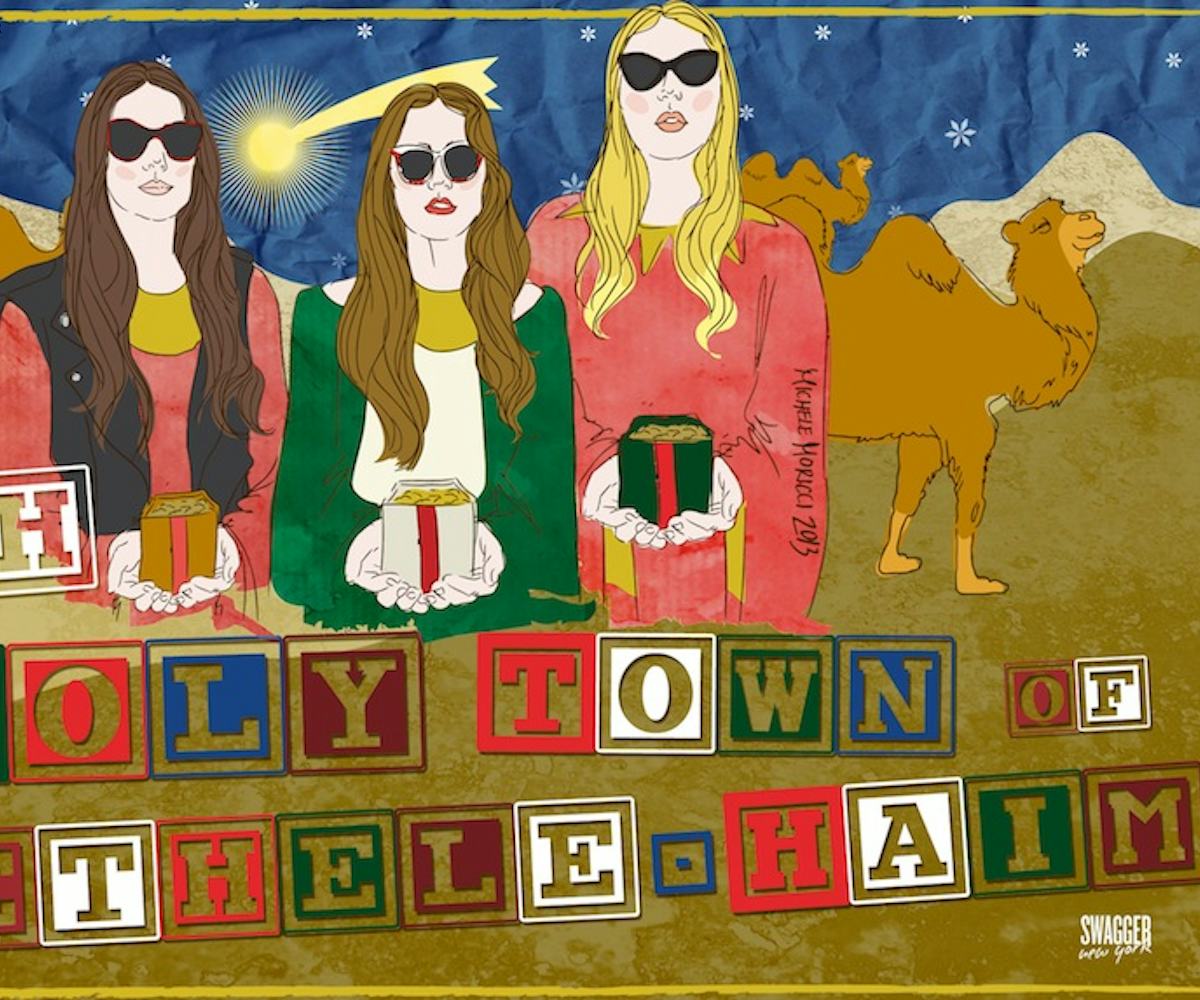 a pop culture christmas
lorde, miley, and haim get the holiday card treatment.
When it comes to the holidays, you could go the traditional route (see: reindeer sweaters, eggnog, mistletoe)... or you could shake things up a bit. These new cards from Swagger New York are the pop culture equivalent of rattling a snow globe until Frosty the snowman gets dizzy--in other words, tongue-in-cheek, totally out-there, and most definitely should be taken with a grain of salt.
Where else could you find Miley Cryrus' 'Wrecking Ball" reincarnated or sayings like "O Holy Town of BethleHAIM"? Nowhere, and that's pretty much what makes Michele Moricci's illustrations so fun. Check out our four favorites below, and head over to Swagger to get in the snarky holiday spirit.