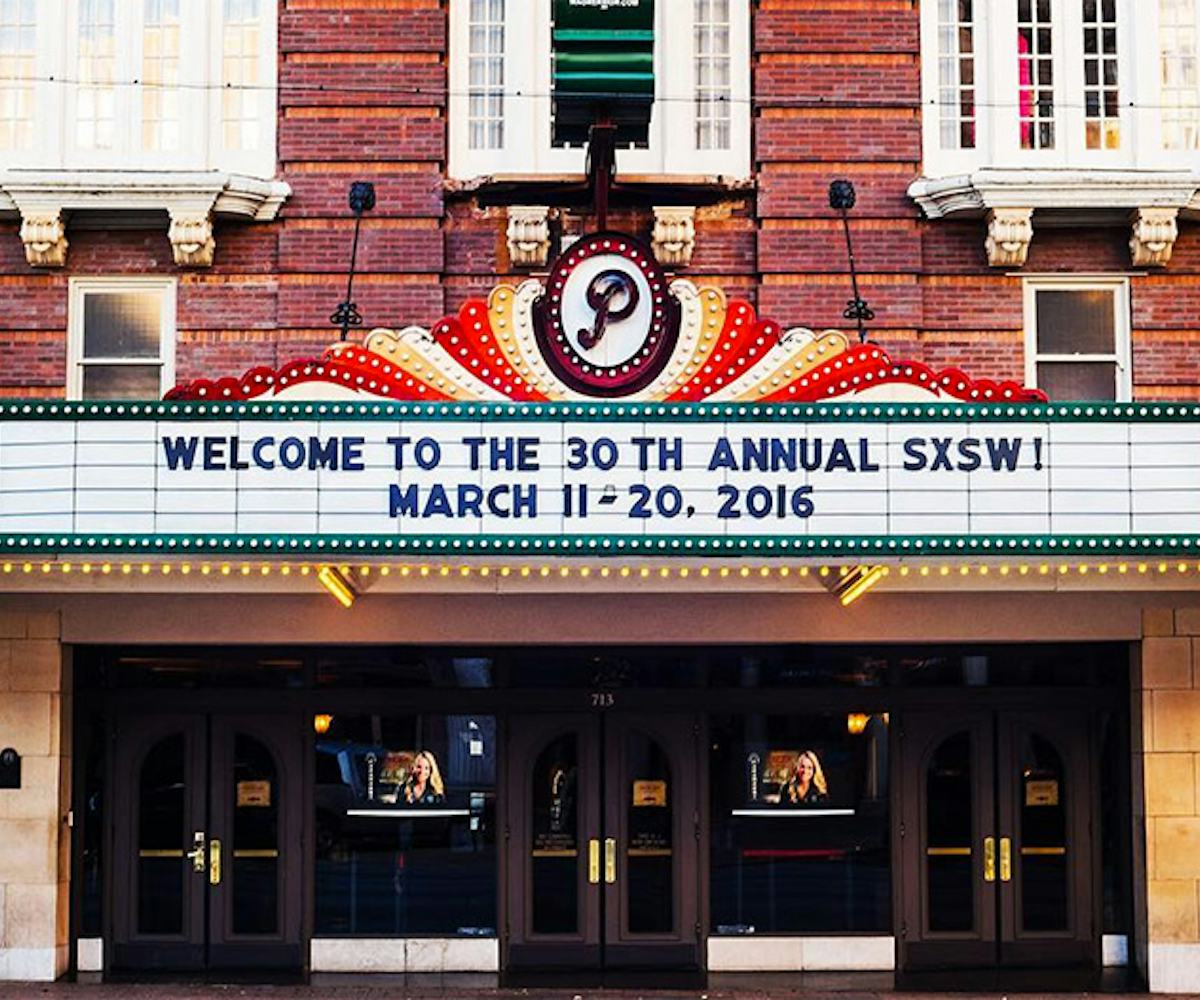 Photo via @sxsw.
The 15 Best SXSW Showcases To Attend This Week
South by Southwest is officially a go. The nearly two-week-long festival and convention is in the middle of its film/interactive portion and gearing up for the tunes—aka the party to end all parties. A lot goes down in Austin during this time. New artists are discovered, some people get tattoos, others try their best at getting into showcases. Some will even wait for hours, in the rain, just to find out that the first come, first serve entry rule is a tough one to break. Regardless, you might as well know what's going on so you can plan, right? And by plan, we mean note the places your favorite artists are going to be at so you can follow along on Instagram, Twitter, or, you know, IRL. It's humanly impossible to make it to every show and party. We've learned this the hard way. So, to make life a little easier, here are the 15 showcases you'll definitely find us at this year. Say hey?
What: Stubhub Music Experience
Where: Clive Bar, 609 Davis St., Austin, TX 78701
When: March 17-19, 2pm-12am
Who: BØRNS, The Cribbs, Charles Bradley & His Extraordinaires, MS MR, The Dodos, MEW, Future Islands, The War On Drugs, Portugal. The Man, Surfer Blood, The Vaccines, The Mowgli's
How: RSVP
What: FLOODfest
Where: Cedar St. Courtyard, 208 W. 4th St., Austin, TX 78701
When: March 16-19, 1pm-5pm
Who: Vince Staples, MSTRKRFT, Ra Ra Riot, Peaches, Hinds, The Range, TEEN, and more
How: SXSW Badges/RSVP
What: Hype Hotel
Where: 1100 East 5th St.
When: March 17-21, 12pm - 1am
Who: Empress Of, Diet Cig, Hinds, AlunaGeorge, Kacy Hill, Negative Gemini, Charli XCX + SOPHIE, SBTKRT, Sunflower Bean, Lewis Del Mar, and more
How: RSVP
What: Republic Records Showcase
Where: Historic Scoot Inn, 1038 E.4th St., Austin, TX 78702
When: March 17 & 18, 12pm - midnight (2am on March 18)
Who: DNCE, Grace Mitchell, POWERS, The Score, and more
How: SXSW badge
What: Urban Outfitters @ Space24Twenty
Where: Space24Twenty, 2420 Guadalupe St., Austin, TX 78705
When: March 16-19, 12pm-6pm
Who: Car Seat Headrest, Night Moves, Porches, The Range, Hinds, Sunflower Bean, Frankie Cosmos, Petite Noir
How: Free/All ages
What: SPIN's Day Party
Where: Stubb's Bar-B-Q, 801 Red River St, Austin, TX 78701
When: March 18, 11am-5pm
Who: CHVRCHES, Deftones, Santigold, Bloc Party, Lissie, Vince Staples, D∆WN, White Lung, The Range, Lizzo, Teklife (DJ)
How: RSVP
What: Spotify House
Where: 1501 6th St., Austin, TX 78702
When: March 14-18, 9:30am - 6:15pm
Who: CHVRCHES, Miguel, Kacey Musgraves, The Kills, St. Lucia, AlunaGeorge, Lucius, Twin Peaks, Car Seat Headrest, Lukas Graham, Charles Bradley & His Extraordinaires (+ Hannibal Buress), DJ sets by Chromeo, Neon Indian
How: RSVP with Spotify account
What: FADER Fort
Where: 1101 E. 5th St., Austin, TX 78702
When: March 16-19, noon - late
Who: Metro Boomin, Sheer Mag, Davido, N.A.A.F.I, Desiigner, Kamaiyah, and more
How: Guest list only
What: House of Vans
Where: The Mohawk, 912 Red River St., Austin, TX 78701
When: March 17-21, 12pm - late
Who: Erykah Badu, Neon Indian, Kelela, Hinds, Kevin Morby, White Lung, Junglepussy
How: RSVP
What: Tumblr's 79Cent Party
Where: Historic Scoot Inn, 1038 E.4th St., Austin, TX 78702
When: March 16 at 9pm
Who: Jhene Aiko, Empress Of, Ex Hex, Little Simz, Tacocat
How: Free/open and RSVP
What: Pitchfork's Day Parties
Where: Barracuda, 611 E 7th St., Austin, TX 78701
When: March 17-18, 12:40pm-5:15pm
Who: Neon Indian, Vince Staples, Chairlift, Anderson .Paak, Empress Of, D.R.A.M., D∆WN, Waxahatchee, Porches, Frankie Cosmos, White Lung, the Range, Mitski, Little Simz
How: Free/open
What: Neon Gold Records Showcase
Where: Empire Control Room & Garage, 606 E 7th St., Austin, TX 78701
When: March 18, 7pm - late
Who: Muna, Oscar and the Wolf, Gryffin, Savoir Adore, and more
How: SXSW badge
What: Bud Light Factory
Where: Brazos Hall, 204 E 4th St., Austin, TX 78701
When: March 16-19, 8pm-2am
Who: Yo Gotti, Bleachers, MisterWives, Anderson .Paak, Emily King, Rae Sremmurd, Big Grams (Big Boi + Phantogram)
How: RSVP
What: Stereogum Showcase (hosted by Bud Light)
Where: Brazos Hall, 204 E 4th St., Austin, TX 78701
When: March 16,  8pm-2am
Who: Chairlift, Twin Peaks, Lower Dens, A$AP Ferg, Into It. Over It., KING
How: RSVP
What: Samsung's Galaxy Life Fest
Where: The Old Post Office, 567 San Antonio St., Austin, TX 78701
When: March 11-13, 7pm
Who: Sia, The Strokes, Elle King, Dan Auerbach's The Arcs, ColleGrove (2 Chainz and Lil Wayne), Public Enemy
How: Only Galaxy device owners (ticketed, first come first serve)