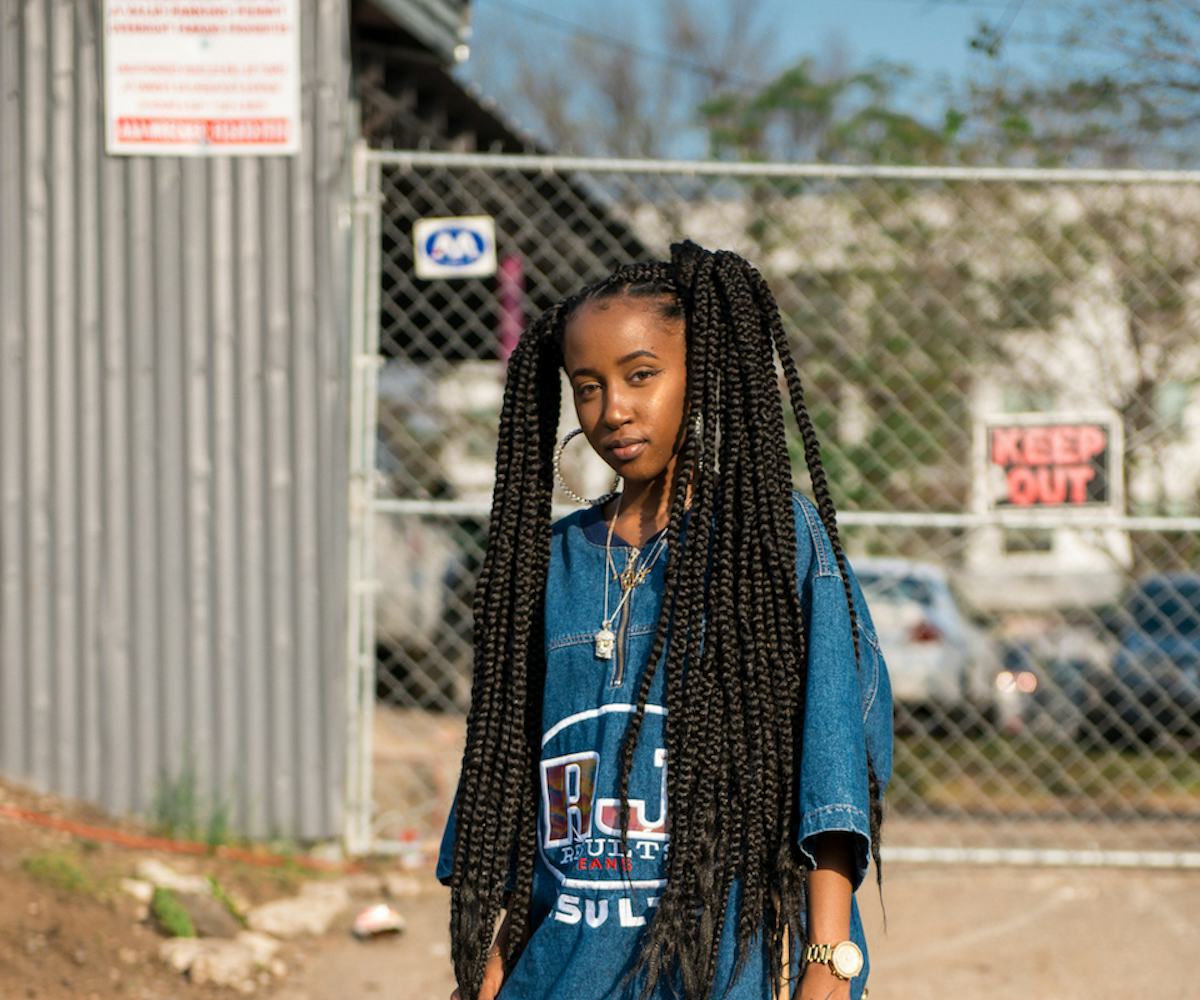 Photographed by Jonah Rosenberg.
16 SXSW Street Style Pics That Truly Rock
Another year, another SXSW for the books. Mother Nature brought out all the stops this season—rain, thunder, humidity, record heat, and bone-chilling nights—and the streets of Austin became a lesson in sartorial versatility. With all the music heads roaming, street style stalking was a colorful adventure that we didn't want to end. (If ever you want to find personalities with a capital P, look to the music scene.)
For more than a week, we waded through the mobs of 6th Street and along Congress Avenue. We rubbed elbows with some of the coolest rising acts and spotted a few resident favs along the way. Like all festivals, though, we were on the hunt for those anonymous folk who present themselves in a way that turns heads and make us reach for our camera. Sure, we had to evacuate some spaces during a massive storm, but hey, at least, nothing rained on our proverbial parade. Ahead, 16 of SX's best.
Denim daze.
Those boots were made for dancing.
Hi, can we have those platforms? Thanks.
Rainbow hair, don't care. Actually, we do, because it's so damn good.
Ayye, Brooklyn!
Honestly, you can never go wrong with white Docs.
Modern comfort-loving girl meets 1980s action hero.
Taking minimal to the max.
Summer looks to try.
Studded leather, never better.
Whoever said the fanny pack trend was over needs to reassess their outlook on style, because hello!
Annnnnd pose.
No pink, you stink!
Talk about a silhouette.
Happy health goth.
AIR HORN! We've a winner.