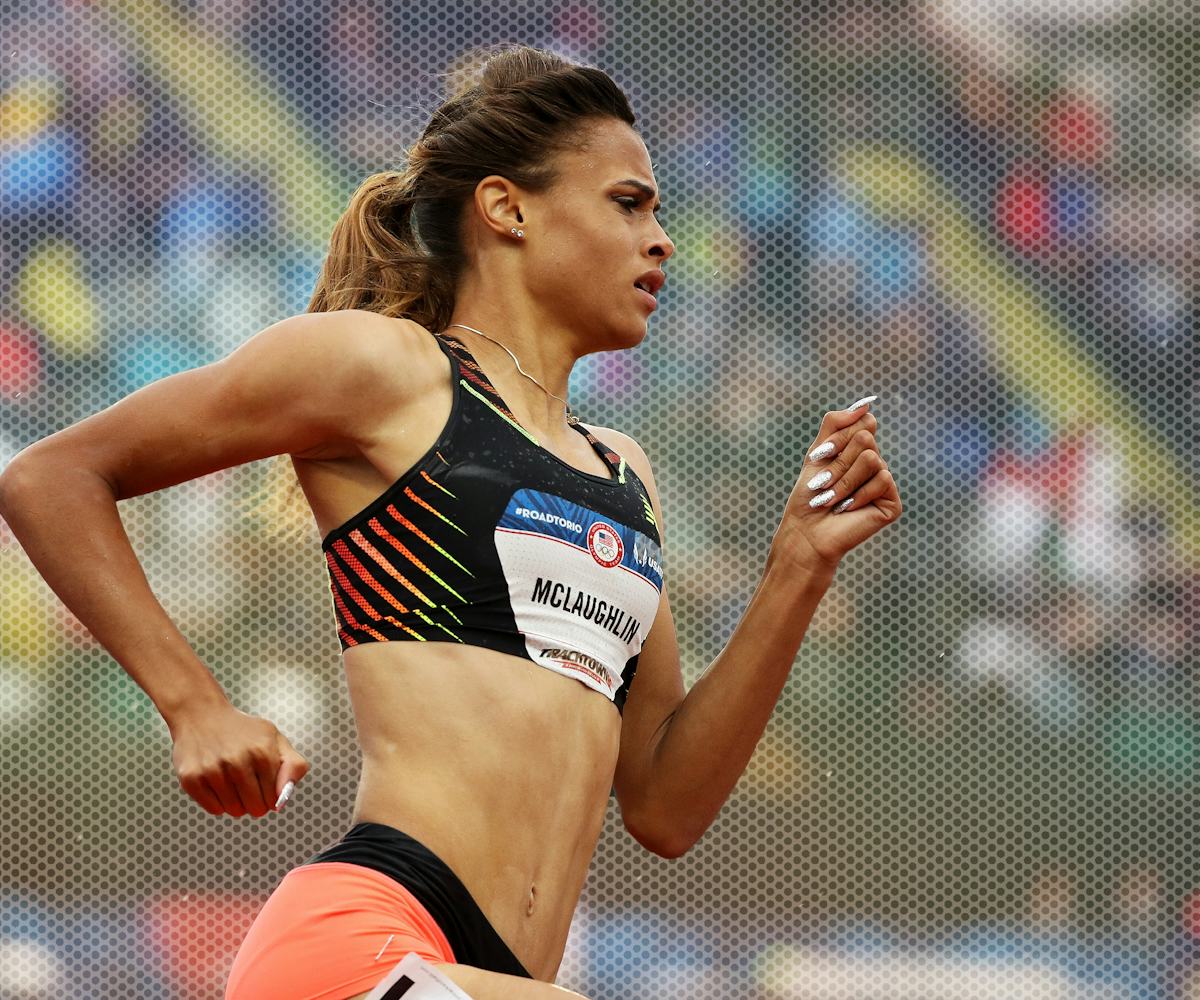 Photo by Patrick Smith/Getty Images
The U.S. Track-And-Field Olympics Team Will Have Its Youngest Competitor In Over 3 Decades
Sydney McLaughlin isn't your average 16-year-old. She just became the youngest U.S. Track-and-Field Olympics team member in over three decades. Oh, and she broke a record while doing so. 
During this past weekend's Olympic trials in Eugene, Oregon, McLaughlin beat Leslie Maxie's 1984 junior record by .31-seconds. She came in third, behind Ashley Spencer and Dalilah Muhammad. Before McLaughlin joined Team USA, high jumper Vashti Cunningham, 18, was the youngest competitor. Now it's McLaughlin, who tells the Associated Press that she "sometimes forgets" how old she is. "There's not as much expectation. You know, I don't get paid for this. I'm here just for fun."
McLaughlin will turn 17 on August 7, which is a week before the track games kick off in Rio. Kori Carter, a track-and-field peer of McLaughlin's, tells the AP "[McLaughlin's] going to represent the U.S. amazingly." Talk about a super sweet 16.