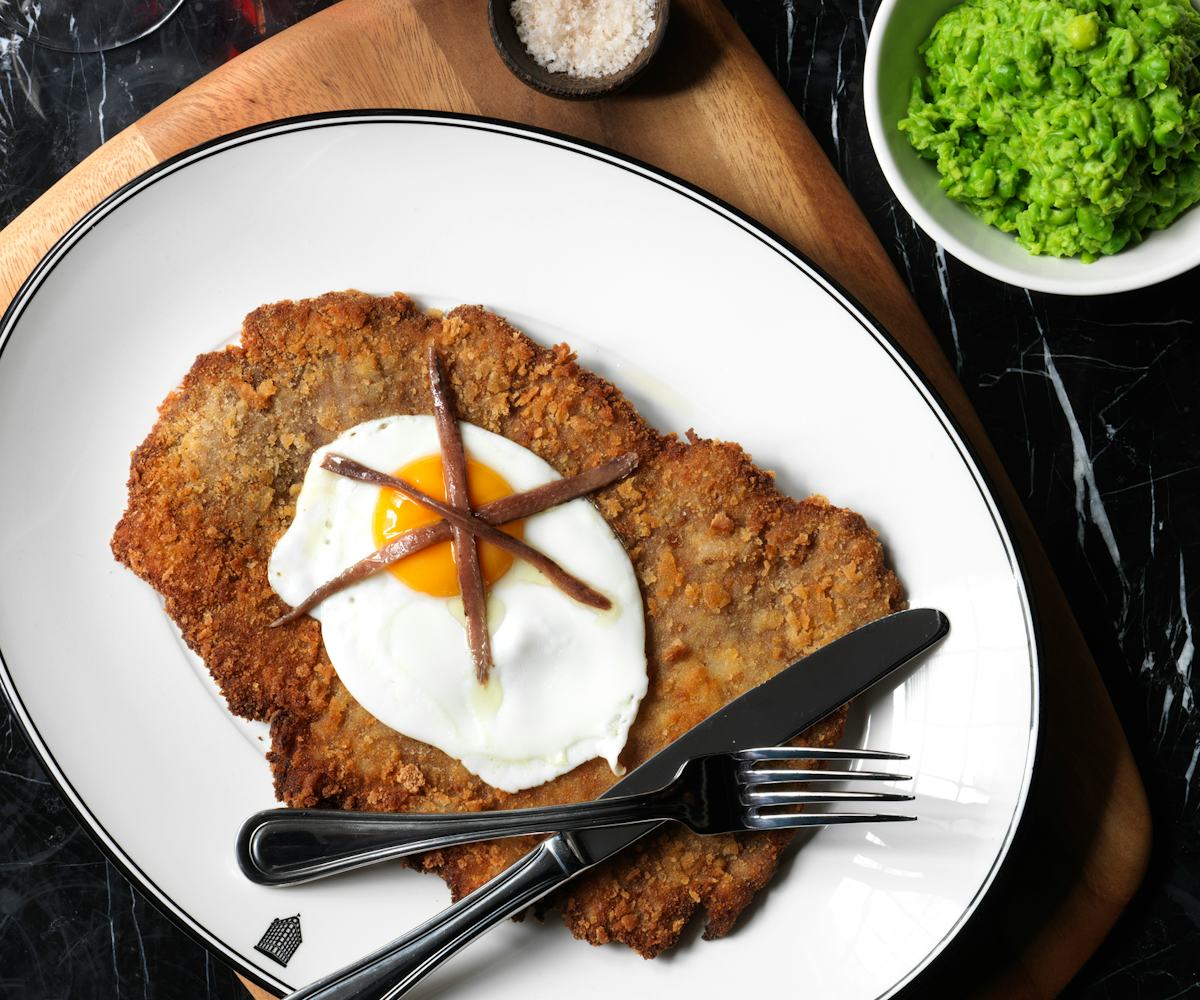 48 hours in sydney
hate the cold? plan a trip down under.
Sydney has always been a leading city destination: With world-class bars, shops, restaurants, and music venues only moments from surf and sandy beaches, it's a sybarites delight. What has often been lacking, though, is a sense of grit--an urban, underground, youthful spirit that balances out its glossy sun-kissed exterior. It's a side of the city that has developed greatly in the past two years, mostly thanks to new laws and liquor licenses that allow for mixed business and smaller-scale drinking and dining spots, which are being opened at a furious pace. One of the best things about Sydney is that it's easy-to-navigate, allowing you to criss-cross the inner city easily by foot, cab, train or bus. Whether it's your first visit or you've been here before, awesome new things await you on a weekend in Sydney. 
FRIDAY
12pm Check into QT hotel in Sydney's CBD. For a major modern city, it's shocking that Sydney doesn't have more design-led boutique hotels to its name. Thankfully, QT recently opened up right in the heart of the CBD in the glorious Art Deco State Theatre and former Gowings building it shares with the city's first four-storey Topshop. Catering to all our indie accommodation desires (artful interior, buzzing coffee bar Parlour Lane Roasters, stellar restaurant Gowings Bar & Grill, Gilt cocktail lounge, onsite pampering palace spaQ and the retrofitted Barber Shop) it's the perfect base from which to explore the city. 
12.30pm Step out into Sydney's centre, right on the doorstep of QT. The sleek Westfield shopping centre, which houses everything from Zara to Miu Miu, with a fancy pants food court on the top floor, is not your average shopping mall. Be sure to visit Cara & Co., where you can shop from a progressive selection of Walter Van Bierendonck, Veronique Leroy, and Antonio Marras and stop for a spot of lunch at its in-house restaurant presided over by wildly imaginative Flemish chef Dave de Belder. After lunch, walk across to The Strand, a charming Victorian arcade, home to the cream of local labels: Lover, Scanlan & Theodore, Sass & Bide, Love & Hatred jewellers, Andrew Macdonald shoes, multi-brand haven The Corner Shop, and Aussie beauty superstars Aesop. 
4pm Visit the Museum of Contemporary Art. Located across from the iconic Sydney Opera House, the MCA ticks the boxes for a high-brow art fix and postcard tourist moment in one fell swoop. Featuring local artists and stellar touring international exhibitions (next up: A Yoko Ono retrospective opening November 15). Finish the day off with a sunset stroll through the Botanical Gardens, where you can spot fruit bats sweeping from tree to tree and take in the view of Circular Quay. 
6pm Head to Surry Hills (Sydney's equivalent to New York City's Williamsburg) and catch an opening at China Heights gallery, where PYTs sipping long necks (Australian for 40s) spill out onto the street, treating the whole affair like a Friday night party precursor. 
8pm Time for tequila at Tio's Ceveceria. Stay for the mouth-watering tacos served up by Akira Alvarez at his in-bar taco shack Alvarez & Sons. Alvarez makes the most authentic home-style Mexican in the city (and moonlights as the lead singer of local swampy garage rock band LaMancha Negra--check  'em out!). Try the muy picante Taco of Doom if you dare. 
10pm Hop over to Gardel's Bar for a nightcap, where Ben and Elvis pour some of the finest (and strongest) cocktails in Sydney. Hankering for dessert? Try the decadent Daddy Long Legs with Ketel One vodka, home made coffee syrup, Pepsi & vanilla ice cream. 
SATURDAY
8am Start the day off right with yoga at the Jivamukti centre in Newtown followed by a drool-worthy raw food breakfast at the adjoining Sadhana Kitchen, famous for its vegan cheesecakes in flavours like choc-raspberry and banana spice. Eat said cheesecake and coconut crepes for breakfast...totally acceptable when accompanied by green juice. 
12pm Explore the independent boutiques (Pretty Dog, Localstore), bookstores (Gould's Arcade, Berkelouw Books), record shops (Repressed Records, Egg Records) and coffee spots (Soda Pony, Luxe, Black Star Pastry) of Newtown, Sydney's more bohemian suburb. 
2pm Hop on a train to Alexandria for lunch at destination cafe Bread & Circus. We say destination because there's nothing else to see in this area besides garages and office blocks (oh and other noteworthy destination cafes The Grounds, Cafe Sopra and Kitchen by Mike), but it's worth the trip for B&C's daily changing menu featuring an abundance of local farm-to-table organic yumminess in a beautifully renovated warehouse space.
4pm Back to Surry Hills for a spot of shopping. If you're here on the first Saturday of the month, be sure to check out the Surry Hills Market opposite the Clock Hotel. Stores of note include Via Alley, The Standard Store, Somedays, Perks & Mini, Cream on Crown and Above the Clouds. 
6pm Walk to nearby Redfern for a drink at The Norfolk, a laid-back pub where Bloody Marys are served in old Campbell's soup cans and beer can be bought by the jug. 
7.30pm Dinner next door at Nourishing Quarter, a healthy, hearty hole-in-the wall dishing up a fusion of Latin American, Asian and Mediterranean soul food (with an emphasis on vegan, gluten free grub) served on vintage china and granny-chic tablecloths. With just a handful of tables, a small courtyard and British Royal memorabilia decorating the walls this place is an eccentric (and delicious) gem. 
9pm Catch a gig at the Enmore Theatre back in Newtown, which has played host to everyone from Cat Power and M.I.A to The Breeders and Nick Cave. 
11pm Round off the night with a boogie at underground sweat-box Good God Small Club (seriously, it's in the basement of a Spanish restaurant in Chinatown), where the DJs spin everything from Big Freedia to Canyons, the sangria flows, awesome bands often play, and Sydney's cool kid contingent comes to dance until dawn. Bonus: It's only a short stumble home to bed at QT. 
SUNDAY
9am Hit Bondi Beach for a refreshing dip at the iconic Bondi Icebergs Pool. 
10am Settle in for a big breakfast and a strong flat white at Brown Sugar followed by the Bondi to Bronte Walk, which takes you along a cliff-top path with sweeping coastal views of Bondi, Tamarama and Bronte beaches, and finish up with a paddle at the stunning Bronte Baths. If that doesn't cure your sangria-head, nothing will. 
1pm Catch a bus to Surry Hills and follow the scent of freshly baked croissants and flatbread pizza (and the queue of cute carb-lovers) emanating from Bourke St. Bakery. Nab yourself a lamb, almond and harissa sausage roll and a ginger brulee tart, pull up a crate on the street outside and chow down. 
2pm Spend the afternoon walking through the neighbourhoods of Darlinghurst and Paddington where you'll find a plethora of boutiques (Alpha 60, Peopke, Land's End, Parlour X, Incu, Bassike, Assin, Ariel Books) and independent galleries (Australian Centre for Photography, Outre, Object, ½ doz.) to peruse. Stop for afternoon tea (and get lost in the rare books section) at Ampersand Cafe Bookstore. 
6pm Grab a kitsch pre-dinner cocktail at Hinky Dinks tiki bar in Darlinghurst, adorably kitted out like a 1960s kitchen. The rather lethal Zombie (three types of rum, lime, grapefruit juice, cinnamon syrup, maraschino and an absinthe flame) comes with a two per customer per night restriction.
7pm Dinner at Four in Hand in Paddington is an epicurean spin on the traditional Aussie Sunday roast (think suckling pig with crispy tail, licorice braised beef brisket and baby carrots with mint yoghurt). After dinner, relax with the locals--schooner of craft beer in hand--to watch a game of Aussie Rules football or Rugby League. 
9pm Check out a show at The Standard in Surry Hills, one of Sydney's best new small music venues where, on any given Sunday, they promise you'll find one or more of the following: Live music, visual art, theatre, comedy, burlesque and booze. 
For more Sydney hotspots visit local online indie guide Two Thousand.