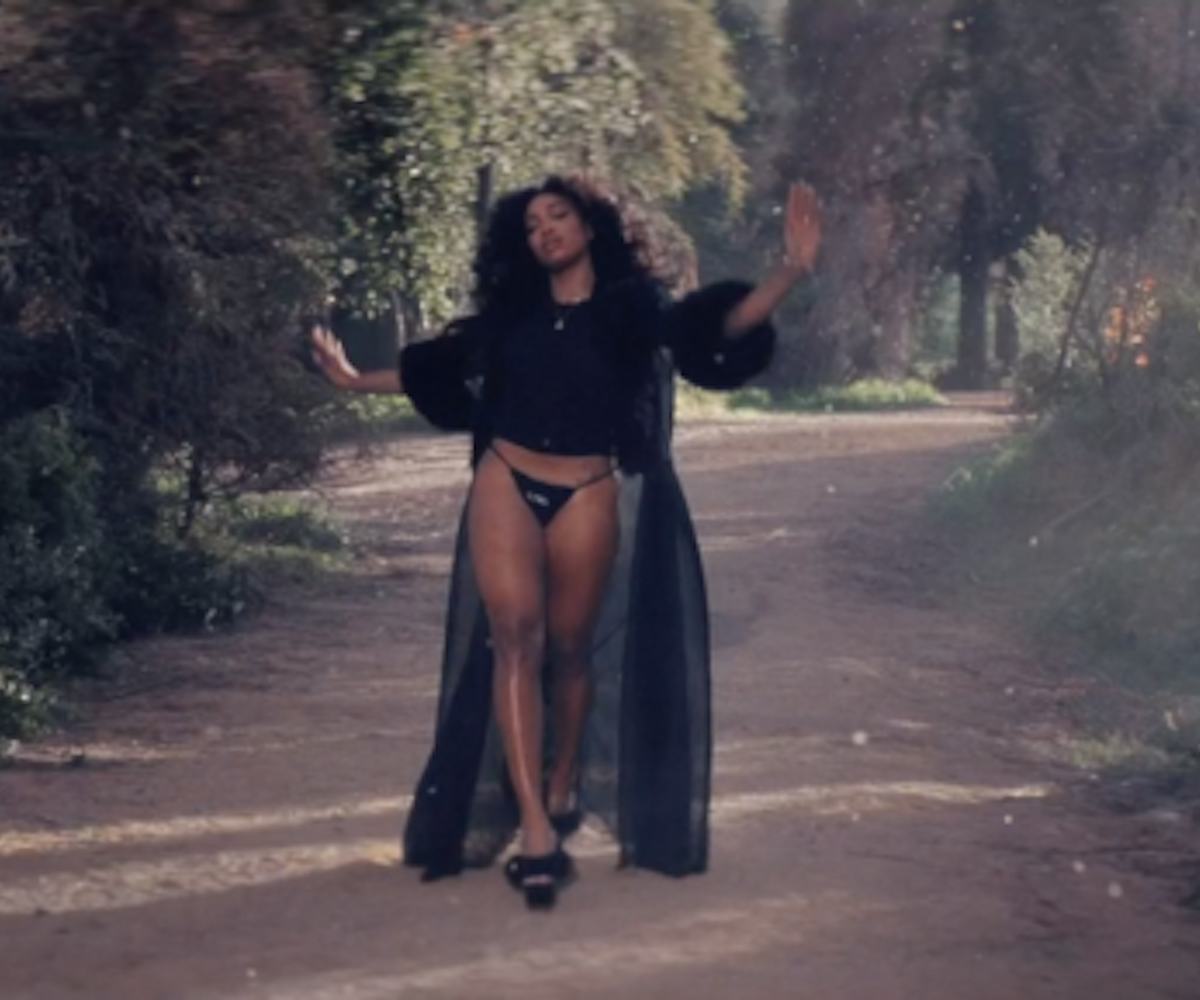 Watch SZA Be Perfect in The New "Supermodel" Video
She's joined by a gaggle of young fairies
SZA's song "Supermodel" made an appearance on HBO's Insecure last night. It was the perfect song placed within the perfect scene on the perfect show for it. In a magical black girl exchange, the singer tweeted to creator Issa Rae last night: "Thank u for bringing color and dimension to a feeling I couldn't illustrate." Following it up with: "Sorry Supermodel makes me moody." Same, sis, and less than 24 hours later, we're back in our feelings now that SZA surprise-dropped the Nabil-directed video.
It's a dreamlike scenario where the singer follows a group of young fairy girls into the forest. As their magic rubs off, her strut turns confident while wearing a pair of CTRL underwear, black crop top, towering stiletto shoes, and a floor-grazing cover-up that does very little covering up. Toward the end, she recruits her new friends to throw poppers at the good-for-nothing guy she sings about throughout the song.
"I could be your supermodel if you believe," she sings. "If you see it in me, see it in me, see it in me." We definitely see it, and hopefully, SZA does now, too. Check out the video exclusively on Apple Music.