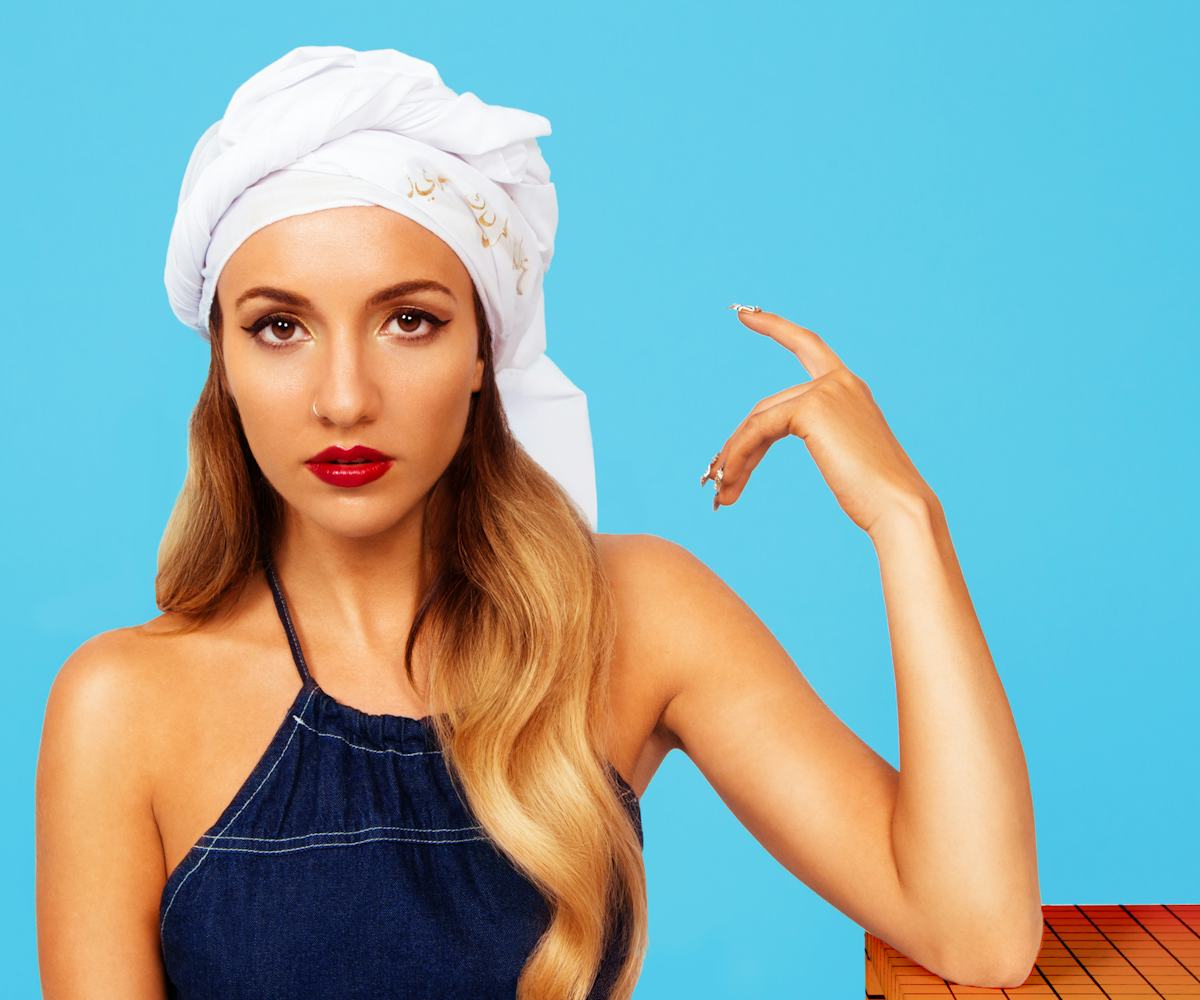 Photo Courtesy Of Tala.
Tala's "Tell Me That" Is The Perfect Friday Night Jam
Multihyphenated artist Tala is a hybrid in more ways than one. Her background is made up of Iran on her father's side and Britain on her mother's. And her music is comprised of pop, underground dance, and Arab influences. Her life is a melting pot, and her latest single, "Tell Me That," is a reflection of that.
From her EP Zal, out today, Tala worked with George Reid of AlunaGeorge on the track, which could fit perfectly alongside the duo's other dance songs. "It was the first time we had worked together, and it was such a vibe that we ended up working on it until the small hours of the night," she tells us. "I knew from that evening that it had such an energy about it, and I love how fun and spontaneous it was to make." 
For something with such an improvised genesis, the track feels very purposeful. It has an experimental quality, but the mix of synths and electronic nods make it seem mainstream ready—with a unique flair. Basically, it's the perfect song to add to your Friday night playlist.
Listen to the jam below and make sure to check out the rest of Tala's EP when you're done.