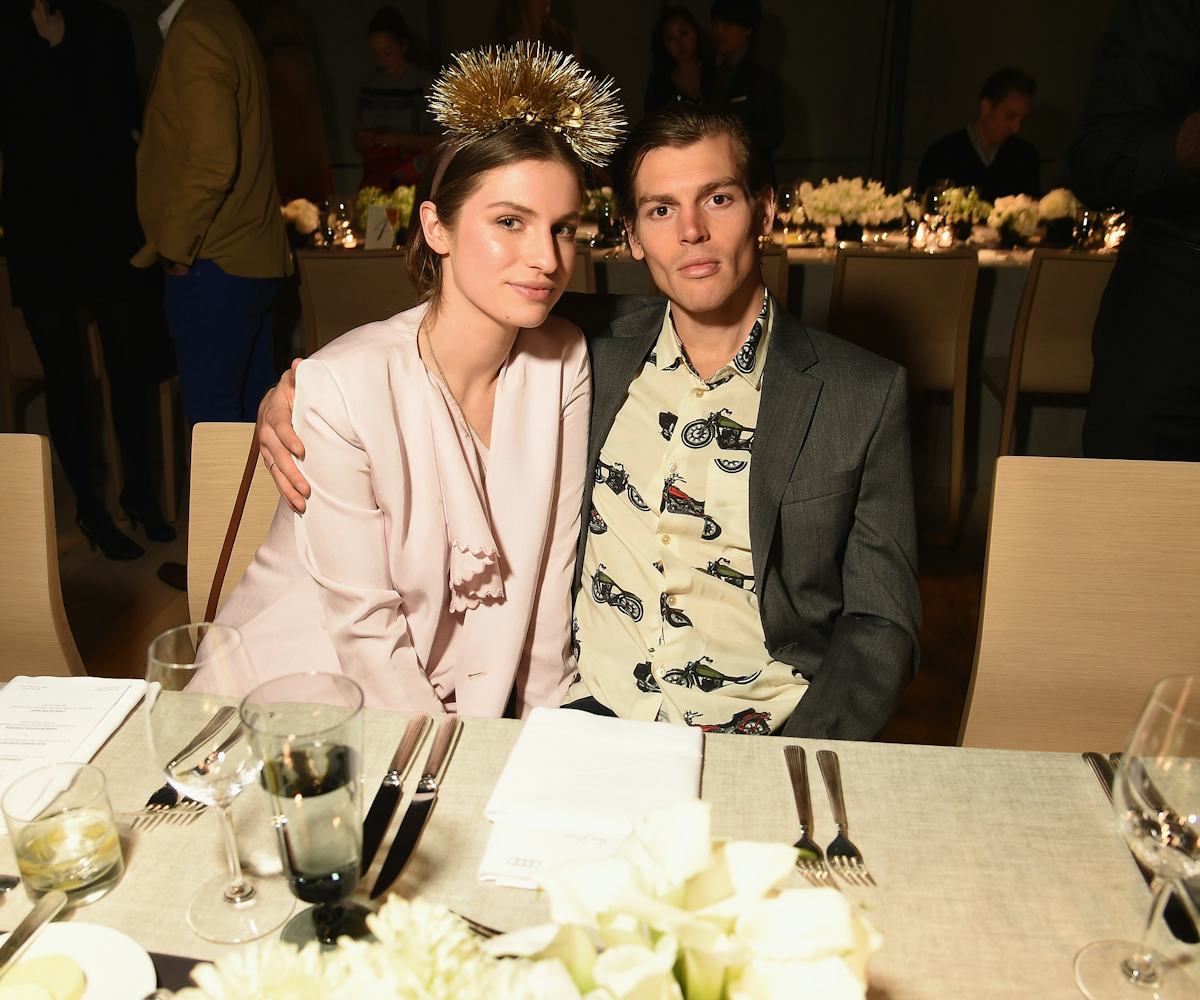 Photo by Dimitrios Kambouris/Getty Images
our hearts are with tali lennox
during this tragic accident
UPDATE (10:14A.M. August 11) It was reported that a man's body was recovered from the Hudson River near the Poughkeepsie Yacht Club on Monday afternoon, and the police matched it to the descriptions of Jones. The body has been removed from the river and an autopsy is scheduled for today to identify cause of death.
Tali Lennox reacted to the news late Monday night with an Instagram post of the late model, possibly confirming his death. She posted a photo of herself with Jones, captioned: "My heart is shattered. My best friend, my soul mate, my partner in crime & creativity, the LOVE & LIGHT of my life is no longer with me. All the love that has been sent to me is giving me the strength to get through this. I know that he is so so happy that I was safely rescued. Let us honor & celebrate this beautiful soul & keep following the light."
We send our condolences to the Lennox family and the Jones family during this tragic time.
Model Tali Lennox, daughter of singer Annie Lennox, was involved in a tragic kayak accident this past weekend on the Hudson River in Upstate New York. Lennox was in a two-person tandem kayak with her longtime boyfriend and model, Ian Jones, when their boat capsized, and the two got separated by the strong currents in the river. Lennox was rescued by a passing boat shortly after, but Jones still remains missing.
Search-and-rescue officers are still looking for Jones in the river, who has been reported missing since 9:50 am Saturday. The search was called off in the evening of that day because of dangerous river conditions, but it was resumed early Sunday morning.
Our hearts are with Lennox during this difficult time, and we wish for a speedy rescue and return for Jones.